Here are the best holiday destinations in Australia, based on your star sign
Allow the cosmic forces to guide your next dream getaway. Here's what your star sign can tell you about your ideal holiday destination.
If you're anything like us, we are certain your travel bucket list is pretty extensive. So, wouldn't it be nice if you had a little help in picking your next holiday destination? And what's better than the celestial stars guiding you on your journey? If you're looking for the ideal time to plan your holiday, our guide on how to double your annual leave will certainly come in handy.
Nothing spells personalised and unique like a holiday destination that's tailor-made for you, based on your star sign. Your star signs can offer insights into your personality traits, your preferences, and your interests making it a unique and fun way of planning a getaway. So, whether you're an adventurous Aries or a curious Gemini, there's an Australian holiday destination that's perfect for you.
Find the perfect holiday destination for your star sign:



 Aries (March 21 – April 19): The adventure lover 



Where to go: North Stradbroke Island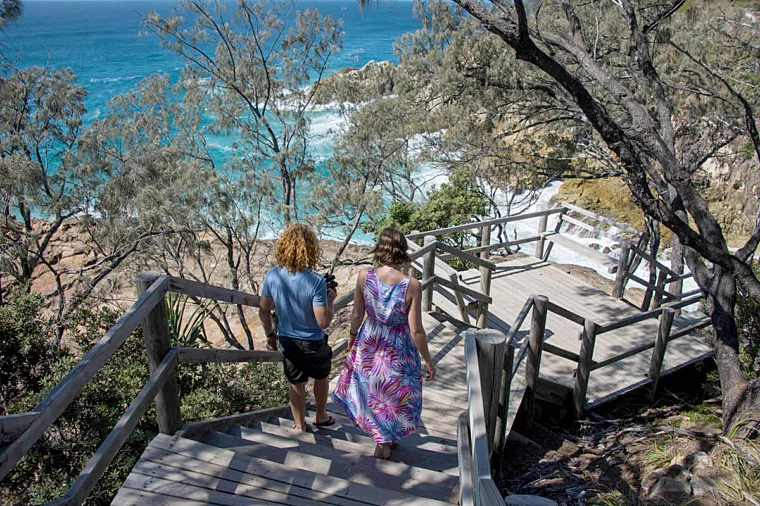 For the adventurous, free-spirited Aries, there's no better destination than North Stradbroke Island in Queensland. The island offers an ideal playground for Aries' endless energy and love for exploration. From the world-famous North Gorge Headland Walk to incredible hikes and trails to bushwalking, surfing and kayaking, there's enough to keep the competitive Aries thriving and enjoying. Additionally, the island's laid-back atmosphere, numerous food and drink options, and stunning beaches are sure to fuel Aries' impulsive and spontaneous side.
Convinced? So, dear Aries, plan your perfect Straddie getaway with SeaLink North Stradbroke Island.

Taurus

(April 20 – May 20): The king/queen of relaxation
Where to go: Rottnest Island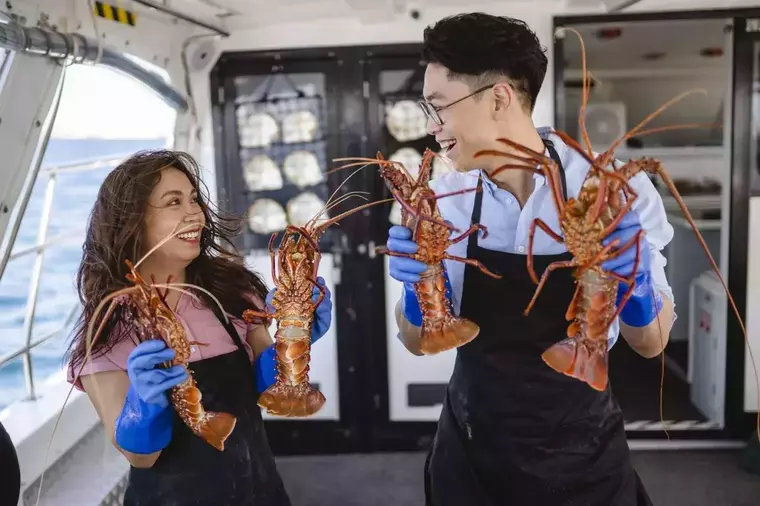 Rottnest Island in Western Australia is the perfect destination for a Taurean. It caters to a Taureans' desire for comfort, relaxation, and appreciation for the finer things in life. Rottnest Island's pristine beaches, clear turquoise waters, and abundant natural beauty would appeal to their sense of luxury and indulgence. And the island's laid-back, slow-paced vibe is the perfect backdrop for a Taurus to unwind. Explore the island on a bike at your own pace, take leisurely strolls through Rottnest Island's historic Fortress and Wadjemup Lighthouse, or indulge in a Luxe Seafood Cruise, which is one of the best culinary experiences in Australia.
Explore things to do on Rottnest Island and book the Rottnest Island Glamping Escape.
Gemini

(May 21 – June 21): The curious cat
Where to go: Sydney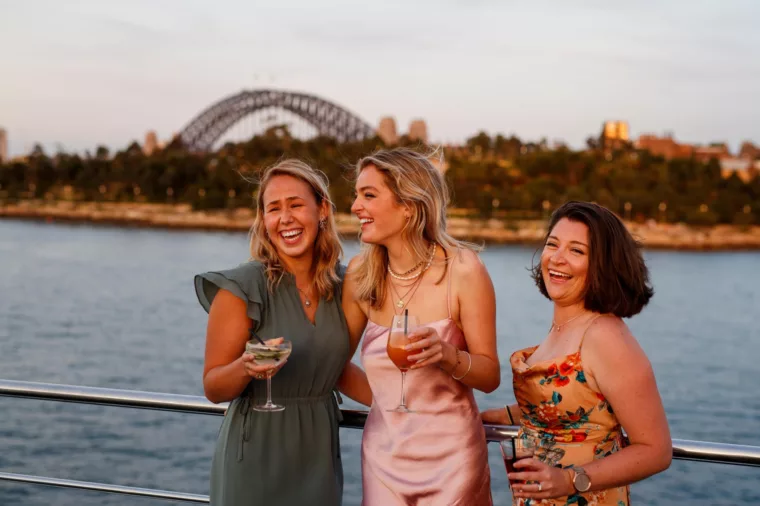 Vibrant, dynamic, bustling, and one that presents endless possibilities – Sydney is the perfect destination for the dual nature of this zodiac sign. Sydney offers a wide range of activities – from iconic landmarks such as the Sydney Opera House and the Sydney Harbour Bridge to pretty beaches, unique boutique neighbourhoods, and trendy cafes. Sydney's vibrant art scene, including museums, galleries, and events such as Vivid Sydney offer endless avenues for Gemini's creativity and intellectual stimulation. Additionally, Sydney's diverse food scene, with its eclectic range of cuisines from around the world, satisfies Gemini's love for diversity and the exploration of culinary experiences. A true Gemini can find a plethora of fun things to do in Sydney – from hop-on hop-off tours on board Captain Cook Cruises to unique events on the harbour on The Jackson.
So, dear Gemini, jump aboard – your dream vacation awaits!
Cancer

(June 22 – July 22): The wanderer
Where to go: Bruny Island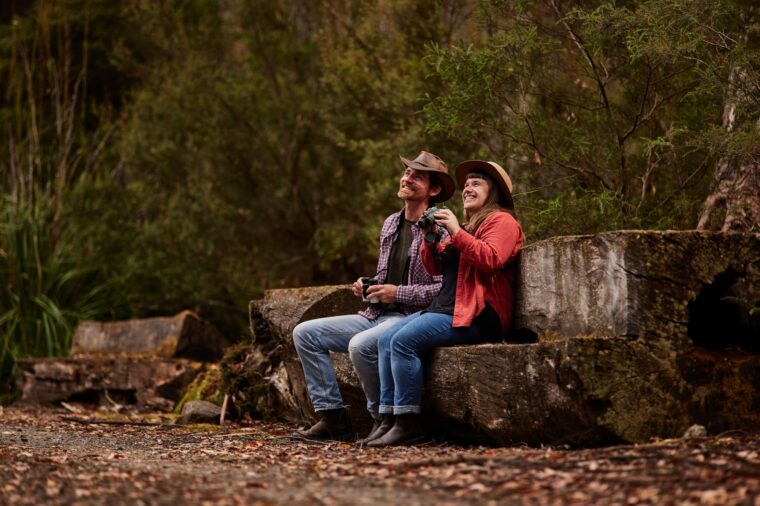 Bruny Island's serene and nurturing environment aligns perfectly with the sensitive and intuitive nature of this zodiac sign. A Cancer's need for emotional rejuvenation and connection with nature can be satisfied in this little hidden gem off the coast of Tasmania. Bruny Island's abundant wildlife including dolphins, seals, and the elusive white wallaby to birds provides ample opportunities for a Cancer's desire to connect with the natural world. Pick from experiences such as Inala Nature Tours or Bruny Island Cruises to soak in the best of Bruny Island's wilderness.
Plan your island getaway with SeaLink Bruny Island.
Leo

(July 23 – August 22): The luxury lover
Where to go: Swan Valley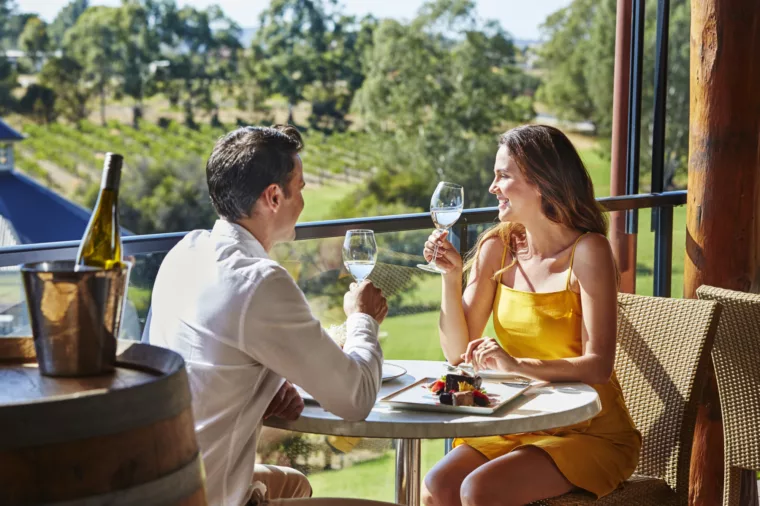 Leos appreciate the finer things in life and have a keen eye for luxury making Swan Valley an ideal weekend escape for the magnanimous Leo.
Leos can let loose and indulge their refined taste buds with exquisite wine tastings, and gourmet food experiences all surrounded by picturesque vineyards. Swan Valley is also home to numerous boutiques, breweries, distilleries, and art galleries allowing them to explore local producers, arts, and craftsmanship.
Experience the best of the region with Swan Valley Tours' various packages.
Virgo

(August 23 – September 22): The connection seeker
Where to go: Darwin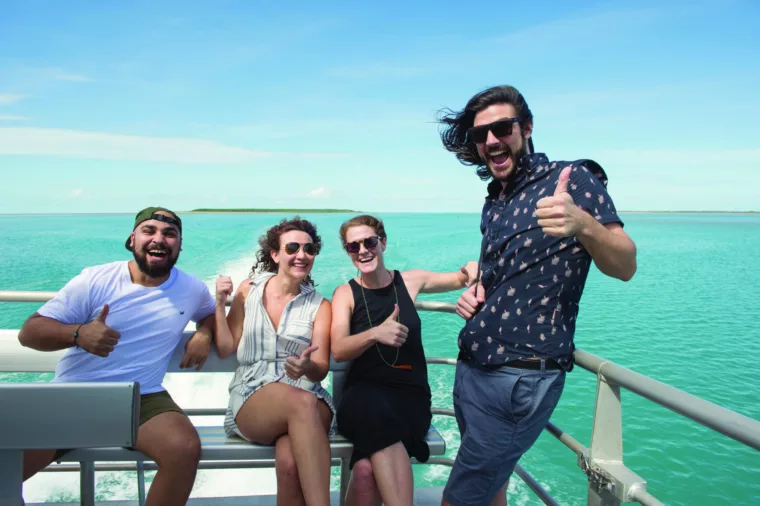 Just like the vivacious Virgo, this vibrant capital city in Northern Territory is a unique blend of culture and good vibes. Virgos have a deep connection with nature. Darwin's breathtaking natural landscapes, the untouched beauty of Kakadu National Park, and the stunning waterfalls of Litchfield National Park will appeal to a Virgo.
A Virgo would love nothing more than watch the sun go down and savour a moment of tranquillity, something that Darwin's cityscapes and beaches have plenty on offer. Book the Darwin Getaway and embark on a journey like none other.
Libra

(September 23 – October 23): The beauty seeker
Where to go: Adelaide and Kangaroo Island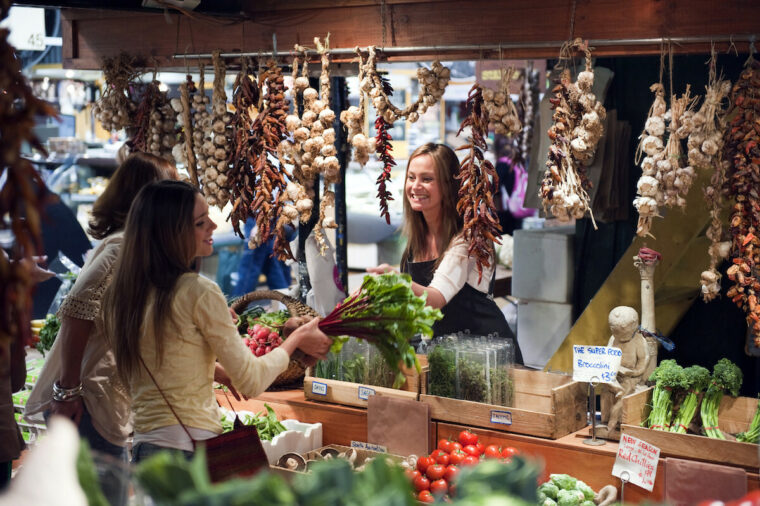 Librans love to be where the action is. So, there's no better escape than the boutique capital of Adelaide. The city's elegant architecture, wide boulevards, buzzing markets and calming sense of symmetry appeal to the beauty-loving Libra.
Adelaide's vibrant art and cultural scene, including its galleries, museums, award-winning wine regions, and of course world-class events such as Adelaide Fringe and Womadelaide will offer plenty of opportunities for the outgoing Libran to socialise and find their tribe.
With the Adelaide Indulgence holiday package, the balance-seeking Libran can experience the best of the city's historic charm, and the rugged beauty of Kangaroo Island as well as sample the food and wine of the famous Barossa wine region.
Scorpio

(October 24 – November 21): The mystic
Where to go: Whitsundays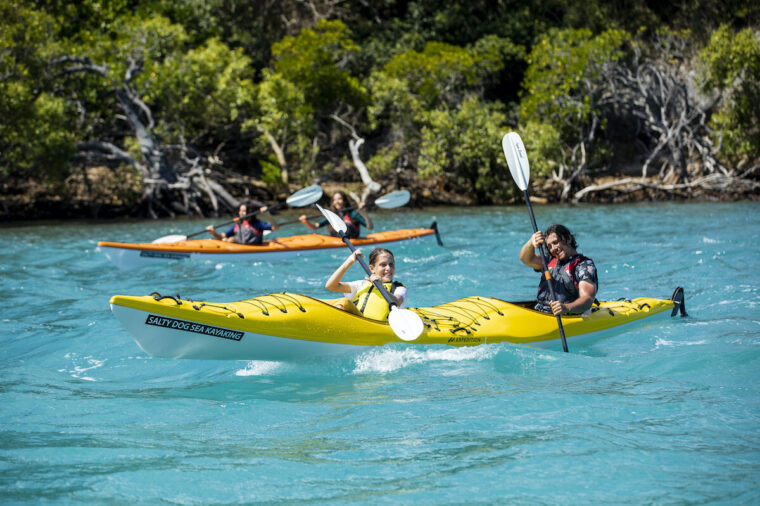 Deep and mysterious, sensitive and philosophical, the Scorpio is a true-blue water sign. Known for its otherworldly beauty and transformative allure, the Whitsundays is the perfect destination for a Scorpio. The archipelago's pristine white beaches, turquoise waters, and lush rainforests offer a mesmerizing and enchanting setting that is bound to spark Scorpio's curiosity and sense of adventure.
Scorpios love indulgence, privacy, and pampering, and Whitsundays offers that and much more. Whether it's exploring the award-winning Whitehaven beach or discovering a quiet, untouched beach, the Whitsundays' awe-inspiring beauty is sure to offer a transformative experience.
Sagittarius

(November 22 – December 21): The happy soul
Where to go: Magnetic Island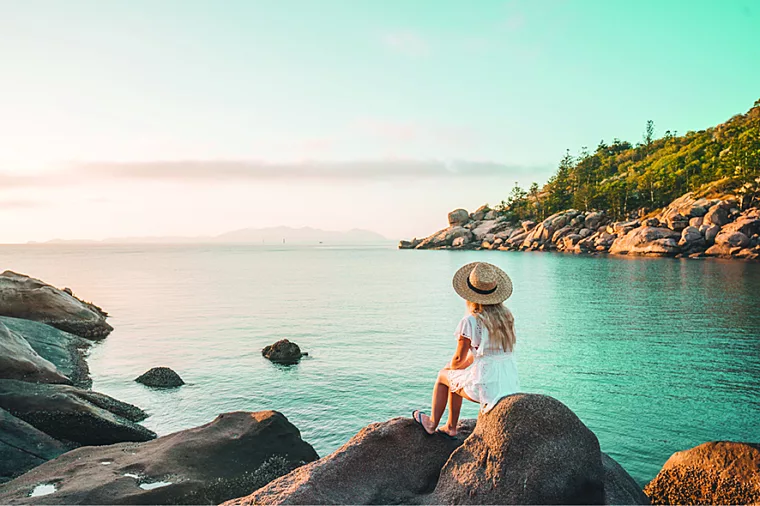 The adventurous and free-spirited Sagittarius can't resist the pull of Magnetic Island. Its pristine beaches, clear blue skies, and lush tropical landscapes offer the perfect picturesque playground for Sagittarius to explore and indulge in their sense of adventure.
Sagittarius loves to explore and doesn't need much to travel – just a tank full of petrol and wanderlust. Magnetic Island's stunning sunsets, serene beaches, welcoming locals, and laidback vibe will connect with Sagittarius' need to slow down. Plan your getaway with SeaLink Magnetic Island.
Capricorn

(December 22- January 19): The history lover
Where to go: The Murray Princess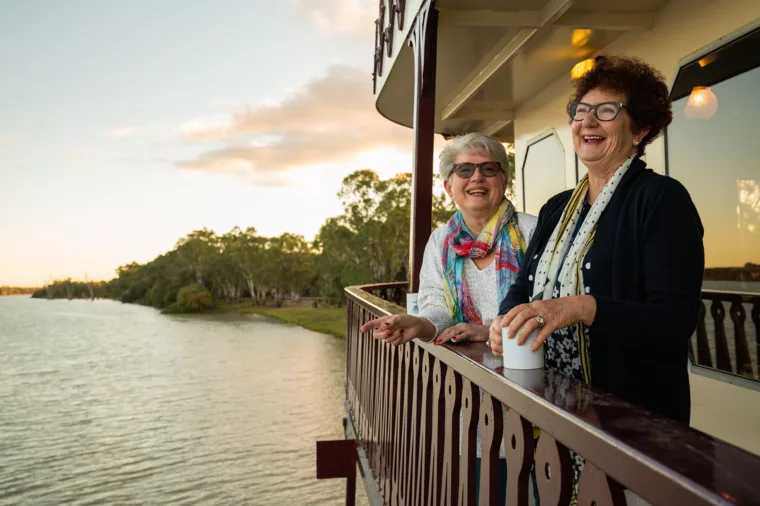 Capricorns have a deep appreciation for history and heritage and a cruise along the majestic Murray River on the iconic Murray Princess is sure to make for a perfect getaway. Capricorns can learn about the indigenous heritage, colonial history, and the importance of the river for early settlers through onboard presentations and shore excursions to historical sites along the river.
Capricorns love to appreciate quiet moments and there will be plenty of those onboard the Murray Princess.
Aquarius

(January 20 – February 18): The eco-warrior
Where to go: K'gari (formerly Fraser Island)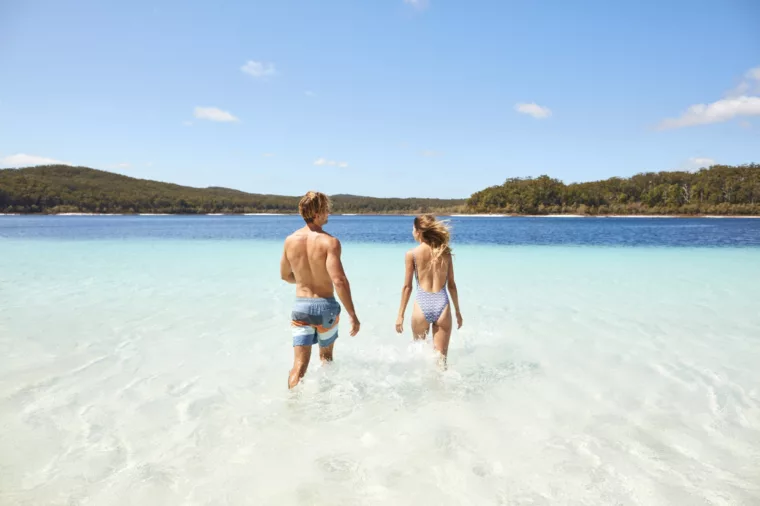 An Aquarian is progressive, has a deep appreciation for nature and believes in the power of sustainability. K'gari (formerly Fraser Island) embodies all these qualities and more. This bucket-list destination is dedicated to sustainable travel practices through various conservation activities, and eco-tourism initiatives and is steeped in aboriginal history and culture.
From the majestic remnants of tall rainforest growing on the sand to stunning freshwater lakes like Lake McKenzie, K'gari (formerly Fraser Island) is an outstanding destination for the eco-conscious Aquarius.
Plan your K'gari itinerary with K'gari Explorer Tours.
Pisces

(February 19 – March 20): The shapeshifter
Where to go: Tiwi Islands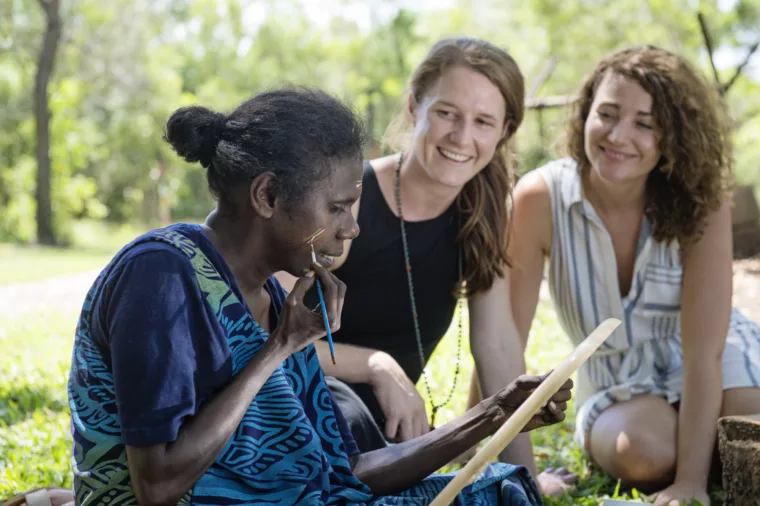 Mystical, spiritual, and water-loving Pisces believe in the joy of slow travel. The Tiwi Islands, with their rich indigenous culture and art, will provide opportunities for Pisces to connect with ancient wisdom and immerse themselves in the spirituality of the land.

A Piscean seeks serene and tranquil environments, and the Tiwi Islands offer a peaceful retreat away from the hustle and bustle of everyday life. The many cultural experiences such as Tiwi By Design, where you can learn various art techniques will engage a Piscean and bring out their creative expressions.
Sign up for Brilliant Benefits
Not yet a member of our free Brilliant Benefits club? Looking for another perfect holiday getaway? Sign up to Brilliant Benefits and enjoy great offers on your next holiday or browse through our curation of brilliant experiences all around Australia to help discover your "where to next?"
Brilliant Inspirations Travel Blogs
Join us as we take you on a trip across Australia's must-visit destinations and beyond. Want to experience unforgettable adventures, see incredible nature and wildlife, taste premium food and wine, and much more? It's time to dream big. Take a look through our blogs to find inspiration for your next epic journey.