Our Brilliant Team
Our Brilliant Travels team are experienced travel consultants who can help you plan and book your next brilliant holiday. They have a wealth of personal experience and knowledge to make sure your next holiday is your best holiday. They simply love what they do.
Cheryl, Manager
Having emigrated from the UK as a child, this early travel experience contributed to what I call my gypsy gene. I adore travelling, whether it be by car, boat, plane, train or any other mode of transport.
It became clear that working in travel was the only thing that could help stem the passion. I completed my studies obtaining a Diploma of Travel and Tourism and here I am 30+ year later still in my dream role helping people create brilliant experiences and dreams.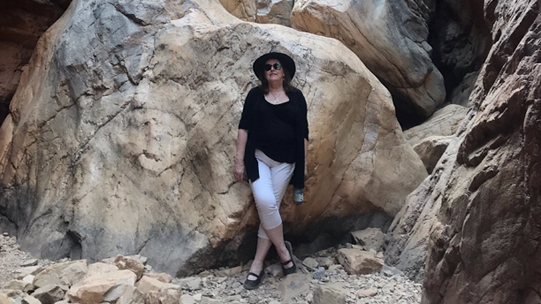 In Australia, I specialise in Tasmania, Northern Territory, South Australia and Queensland holidays. We have truly magnificent Islands in Australia all within easy reach. I have been fortunate to have experienced many of our iconic rail journeys from the The Ghan and the Overland, Kuranda, and the steam train on the West Coast Wilderness Railway in Tasmania. 
Internationally, I've travelled to so many wonderful places - UK, Europe, Asia, New Zealand, Hawaii and many trips to the USA. I have also experienced Egypt, the Middle East, and a once in a lifetime trip to Bethlehem.
Allow me to help make your holiday dreams come true.
Chemi, Travel Specialist
The love of travel began early for me when my family moved to the United Kingdom. For 2 years we lived in a beautiful English country house surrounded by woodlands, and I went to a school in a cute little local village. When I moved back to Australia I finished my education in Adelaide before taking time to raise my own family. I worked in the retail industry for many years before deciding on a career change.
In 2016 I completed my Certificate 3 in Travel and Tourism and gained started working in reservations with SeaLink South Australia. This role included booking the ferry to Kangaroo Island, Murray Princess cruises, day tours and accommodation. At the start of 2022, I joined the Brilliant Travels team, a role I absolutely relish!

I've explored all around South Australia including Kangaroo Island and the Flinders Ranges. My domestic travel includes Victoria, New South Wales and Queensland, and internationally I've visited Bali, the United Kingdom, and the South Pacific Islands, including many cruise holidays. New Zealand is the next destination on my agenda!

Sue, Travel Specialist
After starting my career in real estate and finance, I decided to take the path I'd always dreamt of – travel.
In 2006 I gained my Certificate III in Tourism (International Retail Travel Sales) and less than 2 weeks after graduating, started my dream carer as a Travel Consultant and have had the opportunity to travel the world.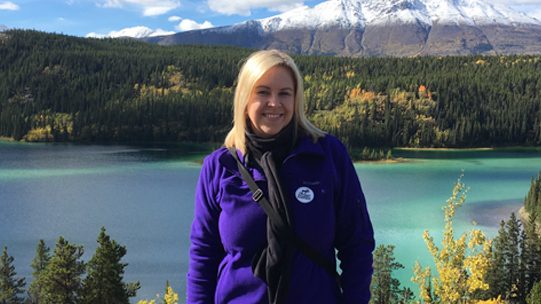 Internationally, I have visited Thailand, Indonesia, Singapore, Malaysia, New Zealand, USA, France, Greece, Turkey, Croatia, Morocco, Canada, Alaska and Dubai. I have also cruised in Asia, Hawaii, South Pacific, the Mediterranean and the Inside Passage. My most recent trip was to Scandinavia where I visited Norway, Iceland, Sweden, Finland and Denmark. 
I have lived in SA, QLD, NSW and VIC, so have had a lot of opportunities to visit many sights in and around these areas.  A few years ago, I had an amazing experience visiting Alice Springs, Uluru, The Olgas and Kings Canyon. 
My passion is the whole travel process; the planning, the booking and the destinations. I love helping my clients plan their perfect holiday because, as the saying goes, 'Travel is the only thing you buy that makes you richer'.