Mighty Murray: Top things to do along the Murray
The Murray River is Australia's longest river – it offers endless activities and unique experiences. Here's everything you need to know before planning your trip to the Murray River
Seeking spectacular scenery and unique experiences? The mighty Murray River has shaped our land over millions of years as it carves its way to the sea.
Best things to see and do on the Murray River
Seeking spectacular scenery and unique experiences? The mighty Murray River has shaped our land over millions of years as it carves its way to the sea.
Stretching 2,700 kilometres from north-eastern Victoria to near Adelaide in South Australia, the Murray is one of the world's longest rivers, so there's a multitude of things to see and do as you explore. Cruising along the Murray is the most popular way to view the stunning landscapes, wildlife and townships along the river.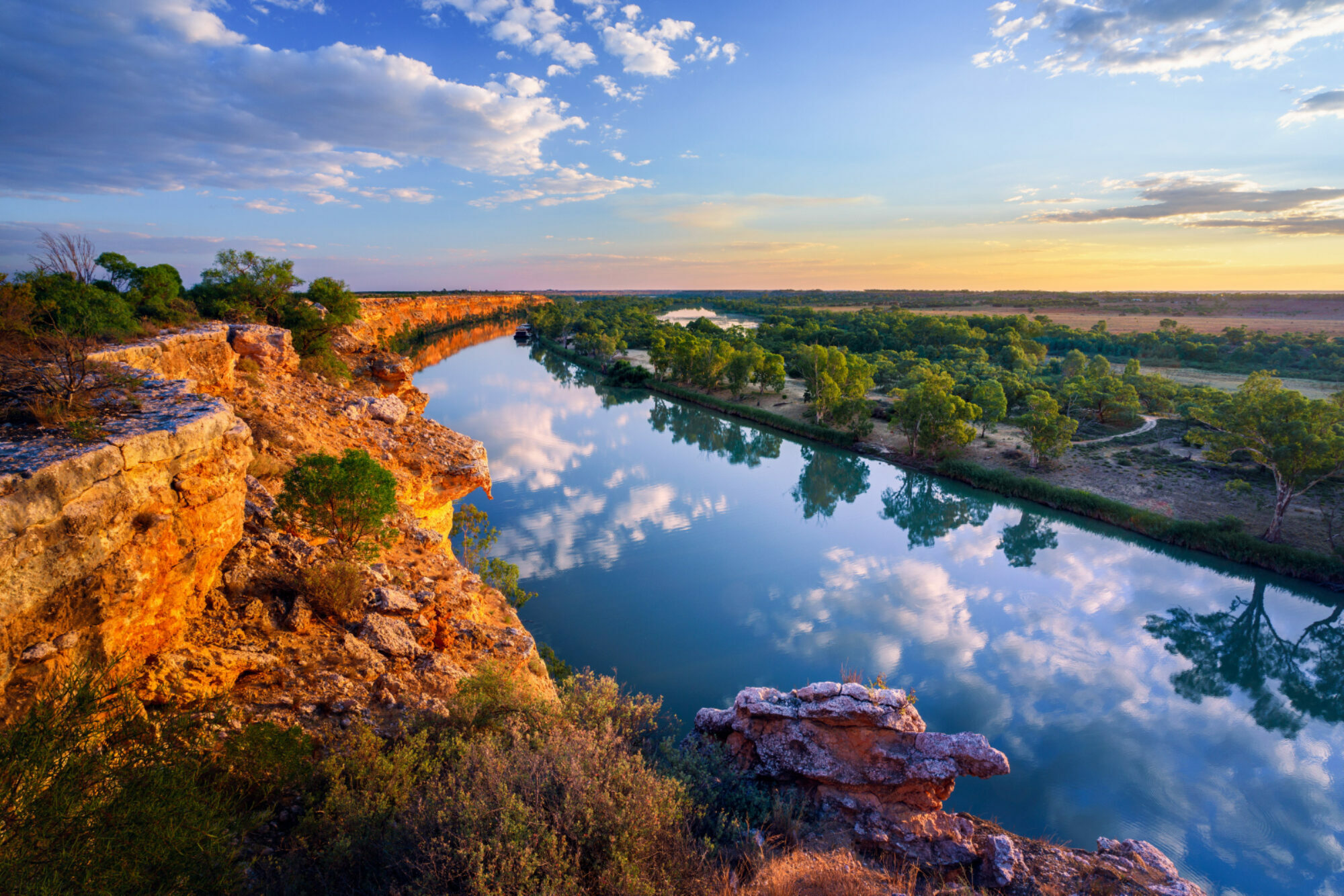 Murray Princess paddle-wheeler
Built for this mighty waterway, the PS Murray Princess is the southern hemisphere's largest inland paddle wheeler. Evoking the elegance of a bygone era, the Murray Princess paddle-wheeler boasts modern facilities, sumptuous food, and a lively bar. A playful selection of onboard activities is guaranteed to keep you entertained and in high spirits.
Onboard this beautiful, character-filled boat you can take life at a slower pace to truly absorb the unique beauty of the region. You'll have a front-row seat to the best views of towering sandstone cliffs, giant red gum trees, and vast wetlands. Open sun decks and a gentle pace create a wonderful space to sit and watch the world glide by. Rain or shine, waters on the Murray always make for smooth sailing.
Adelaide and the Mighty Murray

Experience the diversity and charm of Adelaide and the Murray River on this 7 day / 6 night tour. Enjoy three nights in cosmopolitan Adelaide, go wine tasting in the picturesque McLaren Vale region, and cruise the mighty Murray River aboard the Murray Princes…

Murray River Highlights

Relax on this lunch cruise along the majestic Murray River. You'll gain an insight into the unique river system with its stunning landscapes and spectacular cliffs. Then travel alongside the Murray River in your comfortable coach, taking in the brilliant view…
Nature and wildlife along the Murray River
Any time of year is an ideal time to explore the ever-changing hues in the landscape along the riverbanks. Nature lovers and birdwatchers will relish a cruise along the Murray particularly during spring. Make sure you have your cameras and binoculars ready and take time to view some of the migratory birds that fly over at this time of the year. This weather is perfect for walks along the riverbanks and townships when you disembark.
Approximately 350 varieties of birds, as well as many species of mammals, reptiles and fish, are all part of this precious eco-system. Kangaroos, wallabies, koalas, wombats and echidnas are most commonly seen, and if you're extra lucky you might even spot the elusive platypus!
Visit historic townships
The river was travelled by Australia's earliest European explorers and in the late 1800s, it became a primary trading route with boats carrying supplies to and carting wool from the region's sheep stations and homesteads.
Make sure you visit the historic township of Murray Bridge and stroll through the wetlands to see how many of the 350 Riverland bird species you can spot.
Sail from the historic river port of Mannum through to Blanchetown. You'll follow the course of great Australian pioneers and be captivated by wildlife and majestic scenery at every turn. The picturesque towns of Waikerie, Morgan and Swan Reach invite you to discover the life of many great Australian pioneers who centred their lives and businesses around this majestic river.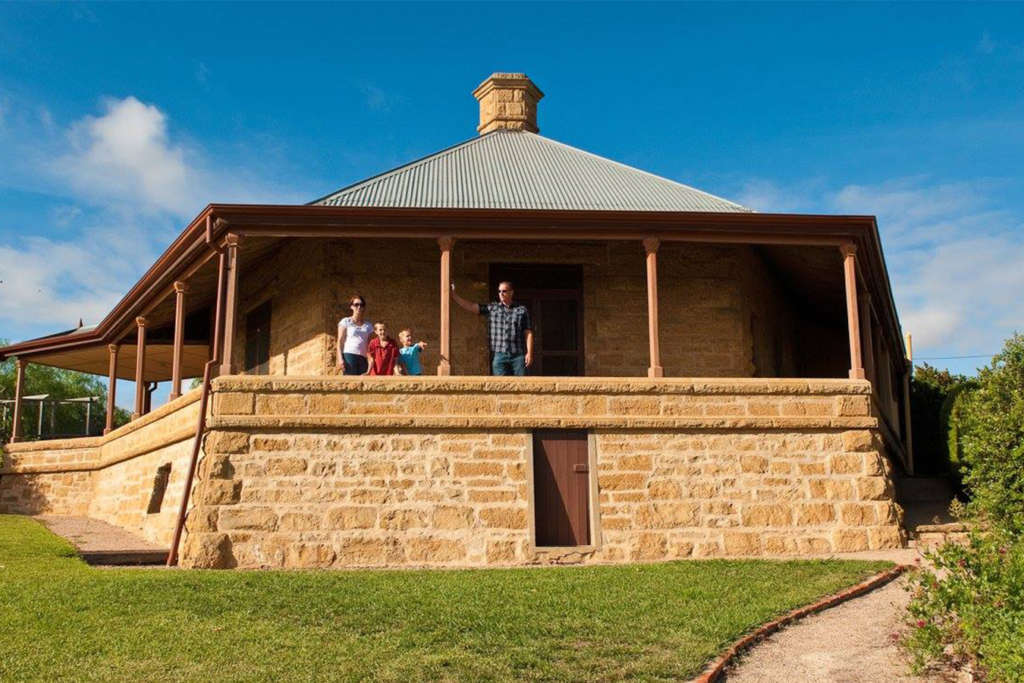 Murray River Cruise Packages
Murray Princess cruises offer 3, 4 and 7-night cruise packages with your choice of cabins and staterooms. Depart on any one of these Murray River cruises from Mannum to explore wineries, historic ports, and the magnificent Big Bend limestone cliffs.
At the end of the day, it's easy to relax and recharge. Gaze out from the sun deck and watch wildlife, billabongs, bushlands, and the river landscape slip by.
The holidays are also a wonderful time to cruise the Murray River, join us for Australia Day, Easter, Anzac Day, Christmas in July, Christmas and New Year's Eve to celebrate the holidays with your fellow passengers and our fantastic crew.
3 Night Murray River Discovery

Indulge in a long weekend where you'll discover the beautiful lower riverlands between Walker Flat and Murray Bridge. Cruising through spectacular scenery you can spot the variety of flora and fauna along Australia's mightiest river. Take a nature walk, get u…

4 Night Murray River Heritage Cruise

Experience the magic of the spectacular Murray River scenery from towering cliffs to expansive farmlands. You'll see a great variety of Australian wildlife, including kangaroos and hundreds of bird species that inhabit the riverlands. Enjoy a cellar door wine…

7 Night Murraylands Cruise

See more of the majestic Murray by heading further upriver on this Upper Murraylands cruise. Experience the ever-changing landscape along the river between Mannum and Waikerie. Highlights include cellar door tastings at Caudo Vineyard, a visit to well-known B…
Experiences along the Murray River
Kayak through the Hermann Gass Bird Sanctuary at Mannum. This wetland area is surrounded by red gums and reeds that create a haven for a wide variety of native birdlife.
Find out how the first Australians lived with a visit to Ngaut Ngaut Conservation Park. This small national park provides unique insight into the history of local Aboriginal settlements.
Tour the Burk Salter Boutique Winery for a delicious lunch and cellar-door wine tasting. From there visit the Sunnydale Woolshed Show to see sheep-shearing up close. Visit the picturesque towns of Waikerie, Morgan and Swan Reach, and have lunch at the famous Banrock Station Wine and Wetland Centre.
Indulge in local food and wine
From award-winning wines, boutique brews, gin and whisky to organic honey, the local producers in the Murray River region offer many tasty delights for food lovers. In the heart of the Riverland is the well renowned Banrock Wine and Wetland Centre. Take part in a wine tasting, a gourmet picnic, or do a self-guided wetlands tour or guided bird watching tour.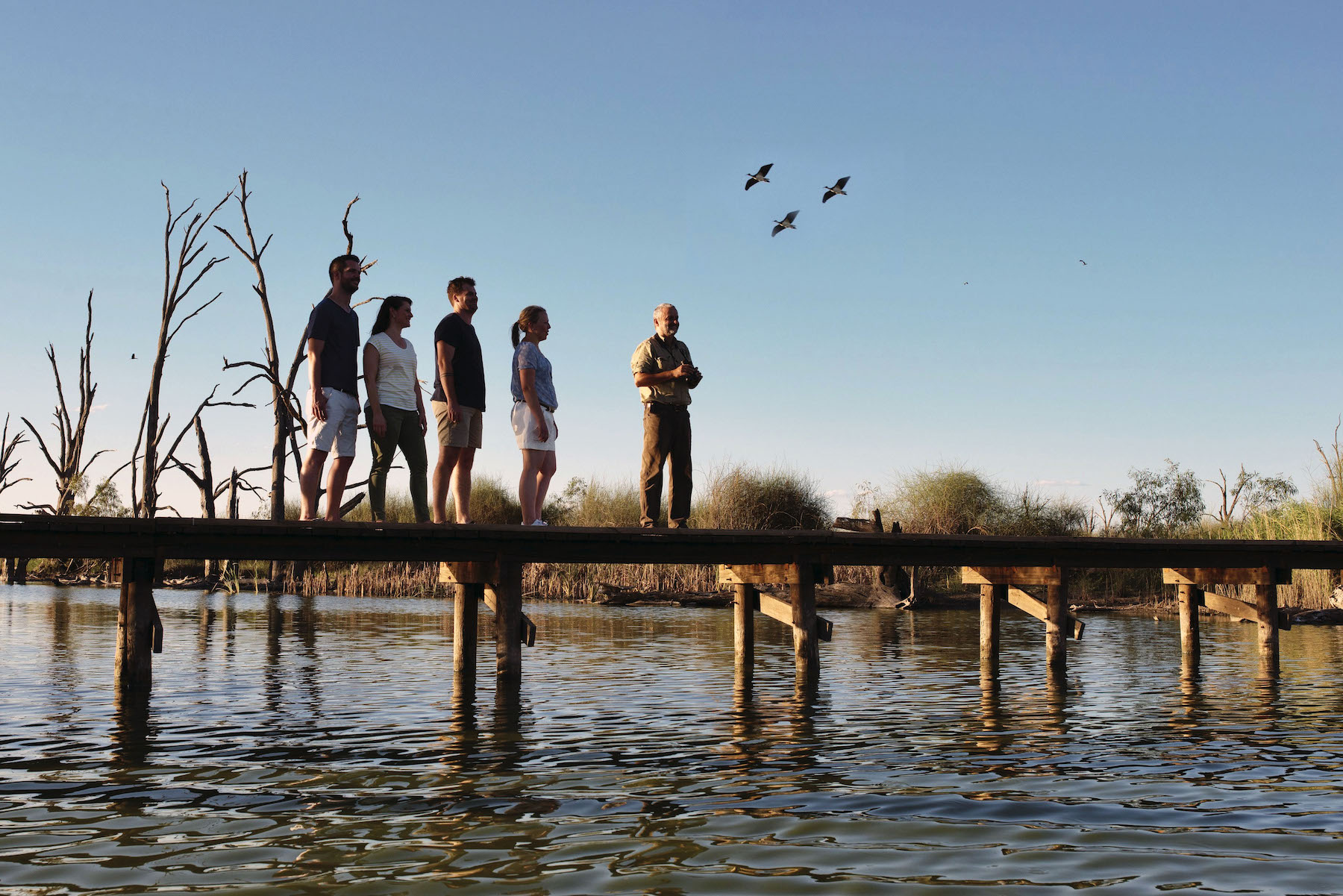 Dark Sky Night Reserve
Along the River Murray at Sunnydale, you'll find Australia's only Dark Sky Reserve. As one of only 15 such reserves worldwide, this is an absolute must-see for stargazers. Away from the bright city lights, the River Murray International Dark Sky Reserve is a must-visit. Great for astro-photographers. The Dark Sky Night Tour includes night viewing binoculars and a digital control locator to get the most out of this stellar experience.
Where to stay on the Murray
Apart from the always popular Murray River houseboat as an accommodation option, there's a variety of places to stay along the Murray River whether you're into camping and budget-style cabins, AirBnBs or more luxury five-star villas. The riverside towns Blanchetown, Berri, Morgan, Renmark and Kingston on Murray are all favourites with visitors looking for accommodation close to the Murray River.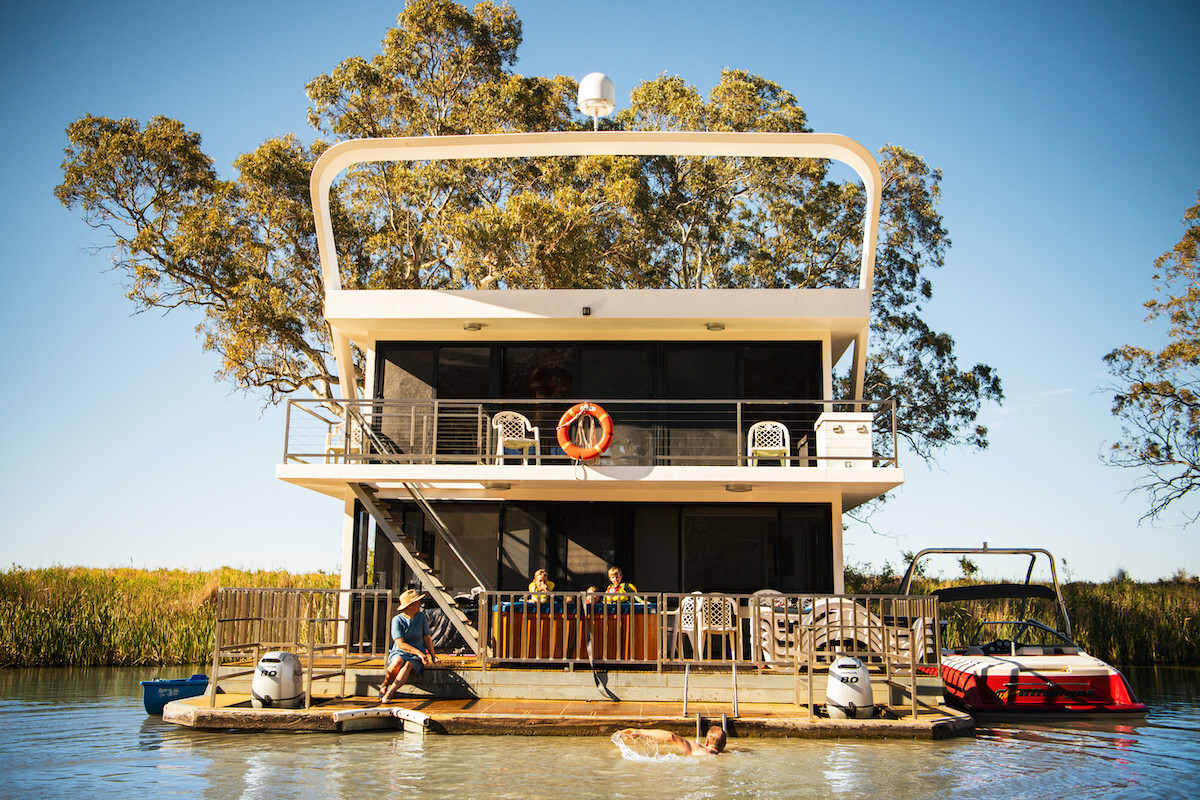 Current Special Discounts and Deals
Start planning your next brilliant holiday on the Murray River, by checking out the special discounts and deals with Murray Princess.

Exploring the majestic Murray River
As you cruise along the Murray River you'll be captivated by the unique landscapes, native wildlife and historic riverside towns. Make sure you take the time to explore as much of this extensive and iconic river as you can - you'll be surprised by how much there is to see and experience.