Longing for endless summer? Head to North Stradbroke Island
On Stradbroke Island you'll find secret dive spots, lush tropical greenery, and the best sunsets ever.
Off the southeast of Brisbane, lies a little island gem in the ocean - North Stradbroke Island (known as Straddie by the locals) or Minjerribah which is the aboriginal name of the traditional owners of the island, the Quandamooka people. 
Be dazzled by amazing sunrises and sunsets. If you're staying overnight, make sure you're outdoors to watch mother nature put on an amazing show. No matter the season, twilight and dawn are sure to take your breath away — and the starlit night sky is a truly magical experience.
SeaLink North Stradbroke Island Passenger Ferry

Just a short 25 minute ferry ride from Cleveland in Brisbane, and you can be on the island paradise of North Stradbroke Island. You can leave the car behind, as most ferry services connect with the local island bus, stopping off at all the major beaches, reso…
Best things to see and do on North Stradbroke Island
On Straddie you can do as much, or as little, as you like. There's bushwalking, kayaking, surfing, sandboarding, fishing, snorkelling, a rich indigenous history and local markets for the bargain hunter looking for the perfect souvenir. Or you can just enjoy the chilled vibe and relax and unwind with a cool beverage in hand on one of the stunning beaches.

Getting to North Stradbroke Island
Journey to this island paradise aboard the SeaLink ferry. If you want to take your car, caravan or 4WD, you can take the vehicle ferry from Cleveland. This ferry runs seven days a week and takes approximately 50 minutes. If you're planning to hire a vehicle once you're on the island you can take one of the SeaLink passenger ferries that departs from Toondah Harbour. The trip takes approximately 25 minutes and runs seven days a week.
SeaLink North Stradbroke Island Vehicle Ferry

Need a short break from the daily grind? Pack up your car or 4WD, your family or friends and head over to North Stradbroke Island for the perfect day-trip. Enjoy a day of bushwalking, kayaking, surfing, sand-boarding, fishing or whale watching. Or just soak u…
North Stradbroke Island Walks
Walk the world-famous North Gorge Headland Walk at Point Lookout. It's famous for its spectacular views from the boardwalk as it loops around the headland. Dolphins, turtles and manta rays can often be spotted and from June to November, hundreds of humpback whales pass the island and whale watching tours can be charted to witness this magnificent spectacle.
Other popular easy to medium walks include Blue Lake, Brown Lake, Myora Springs and Mount Vane where you will enjoy a stunning 360-degree view of Moreton Bay and Quandamooka Country from a lookout at the top of one of Minjerribah's highest peaks.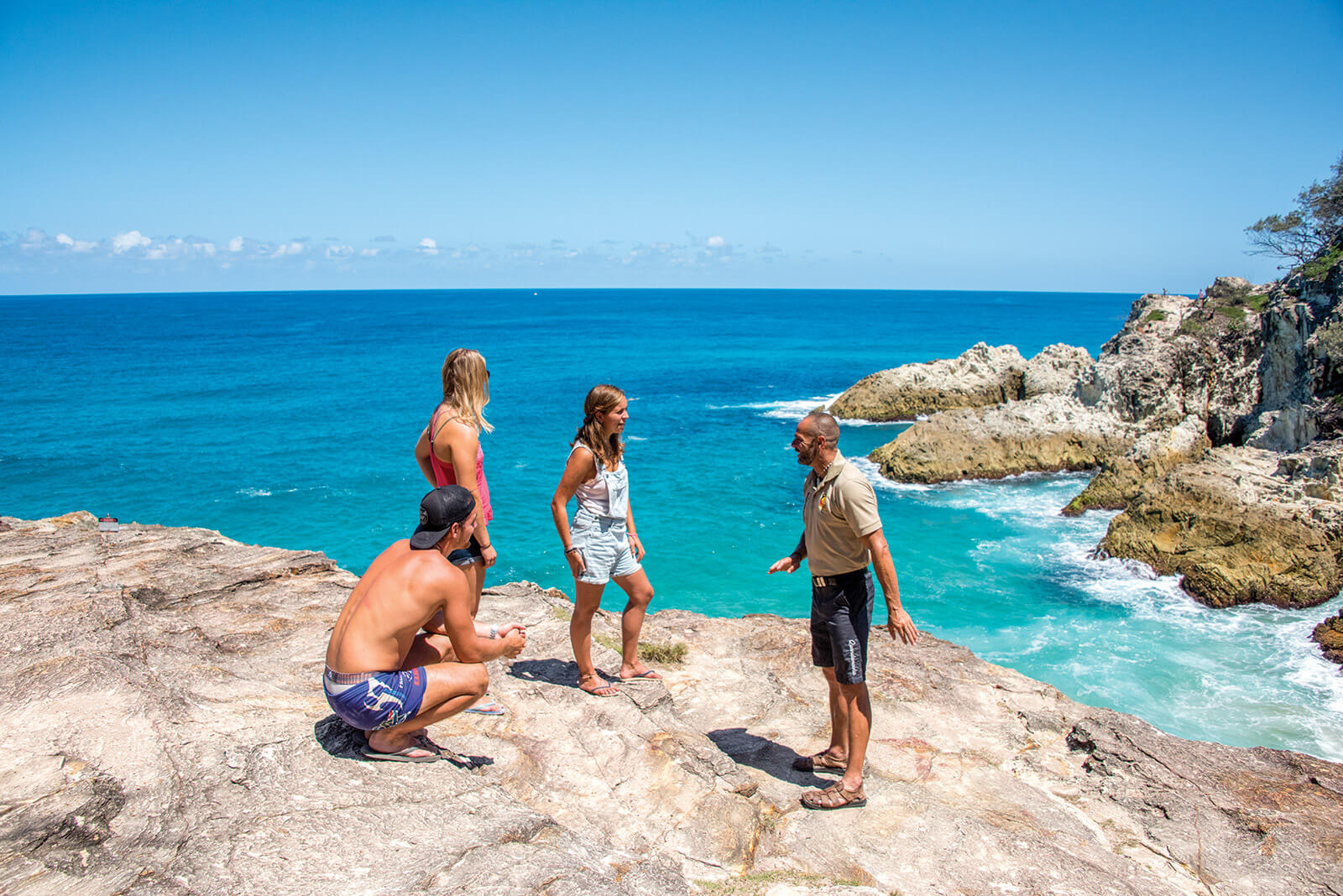 Local indigenous history
Immerse yourself in the Island's rich history by paying a visit to North Stradbroke Island Museum on Minjerribah. You'll learn all about the island's diverse history — from the indigenous Quandamooka people, through to European settlement over the last 180 years.
The island has also been the site of a military storage depot, a convict outstation, Catholic mission and a quarantine station.
To experience the culture first-hand, join an educational walking tour, dance or didgeridoo workshop, or a boomerang painting and throwing class.

Cultural Experiences

Join local, Matthew Burns, as he shares his passion for his culture through a variety of experiences where you can learn to make your own artifacts, including knives, spears and ropes. There are activities suitable for all age groups, including walking tours,…
North Stradbroke Island surfing spots
If you're a beach lover, there are abundant options for board riders and bodysurfers who enjoy the bigger swells. Cylinder Beach, recognised as one of Queensland's best, is a particular favourite. The geography of the coastline creates varying wind and swell conditions. Main Beach is for experienced surfers, and Frenchman's Beach is the choice of most surfers for Winter due to the westerly winds.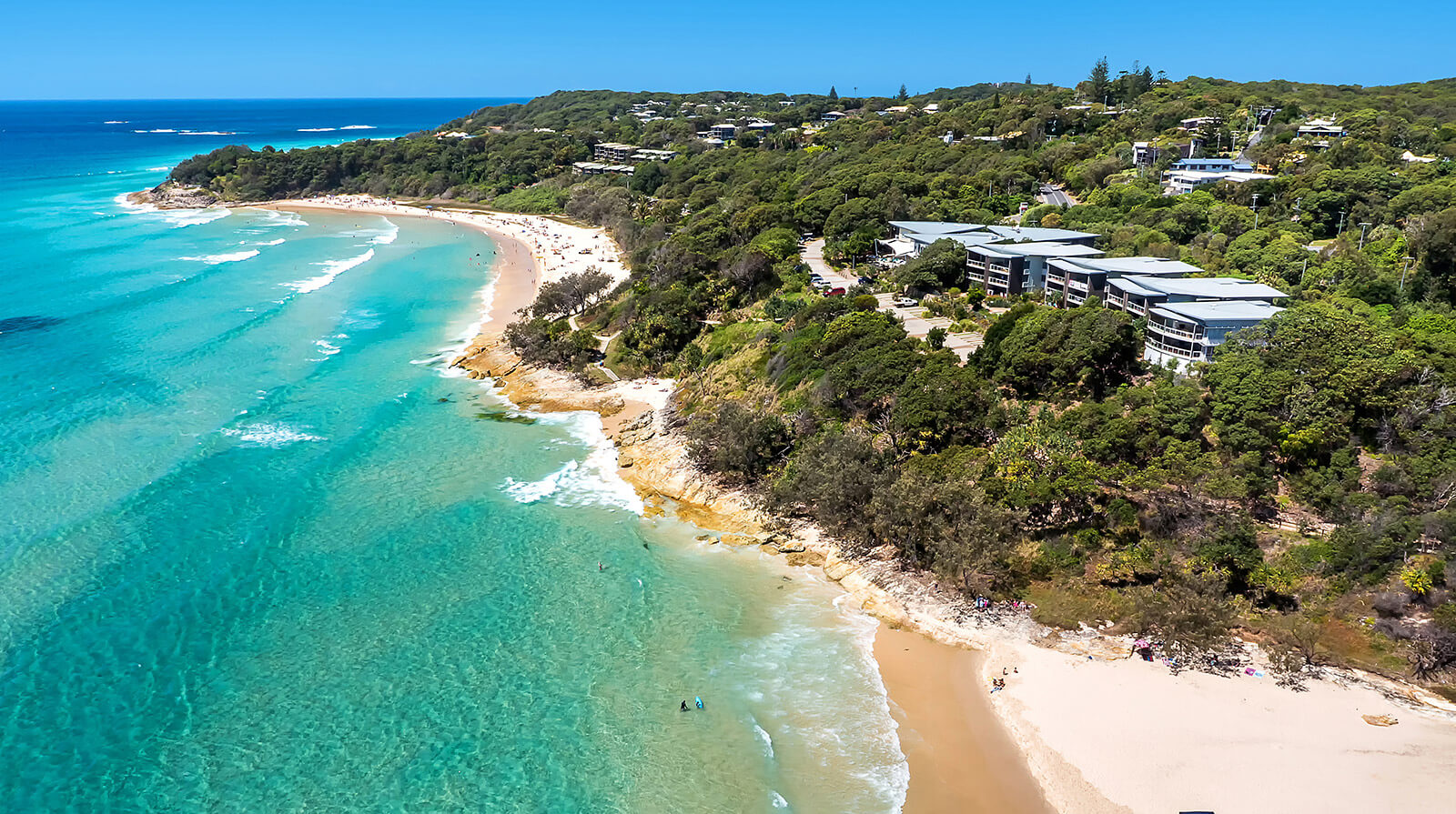 Best spots for snorkelling on North Stradbroke Island
Snorkeling off North Stradbroke Island is a fantastic way to drink in the amazing sights of the coral reefs and sea life that call these waters home.
Popular snorkelling spots include The Rock Walls around Amity Point in the calm clear water of Moreton Bay. For the novice snorkeller or young kids, South Gorge at Point Lookout is a great option if you are wanting an easy and sheltered area to explore the local marine life.
The Reefs at Deadman's Beach, Point Lookout is also a fabulous area to discover the magical underwater world of the island. Snorkelling tours are available if you prefer a guided experience with local experts.
North Stradbroke Island Whale Watching
From August to October, whale watching from North Stradbroke Island is a wonderful sight. To make it truly magical, jump aboard a cruise to see these majestic beasts up close.
The island is the closest land-based viewing option to Brisbane, making it easy to spend a few hours doing some whale-spotting without needing to book a cruise. The headland at Point Lookout is approximately 35m above sea level, from which the majestic sea creatures can be seen playing in the warm waters, displaying a series of twirls, waves and dives.
While the calves are still quite young, they begin their southern journey passing close to the coast. Seeing their spectacular manoeuvres like tail slapping and breaching are exciting to witness, no matter what your age!
Point Lookout Markets

Held Sundays during school holidays and some long weekends, the Point Lookout markets are popular with both tourists and locals.
With an array of gifts, local arts and crafts on offer including clothing, jewellery, natural beauty products, as well as homemade organic jams, honey and baked goods, you won't leave empty-handed.
4WD on North Stradbroke Island
With the option to bring your car or 4WD, you'll have the freedom to explore national parks or make your way to any of the North Stradbroke Island camping grounds. Four-wheel driving is allowed on Flinders Beach and Main Beach and the Island's three townships are linked by sealed roads making it easy to explore at your own pace.

Camping on North Stradbroke Island
Looking for a million-star hotel? Go camping on North Stradbroke Island! Straddie offers several camping grounds to choose from, whether you're a first-timer or the more adventurous off-road type.
There are plenty of places to pitch a tent or roll out a swag. Amity Point, Dunwich or Point Lookout all offer various spots within campgrounds. If you prefer beach camping, head to Flinders Beach or Main Beach, however, you need a 4WD to access these spots. If the idea of a cabin or glamping appeals more, you can stay in style at Adder Rock or Amity Point for something that has a few more of the comforts of home.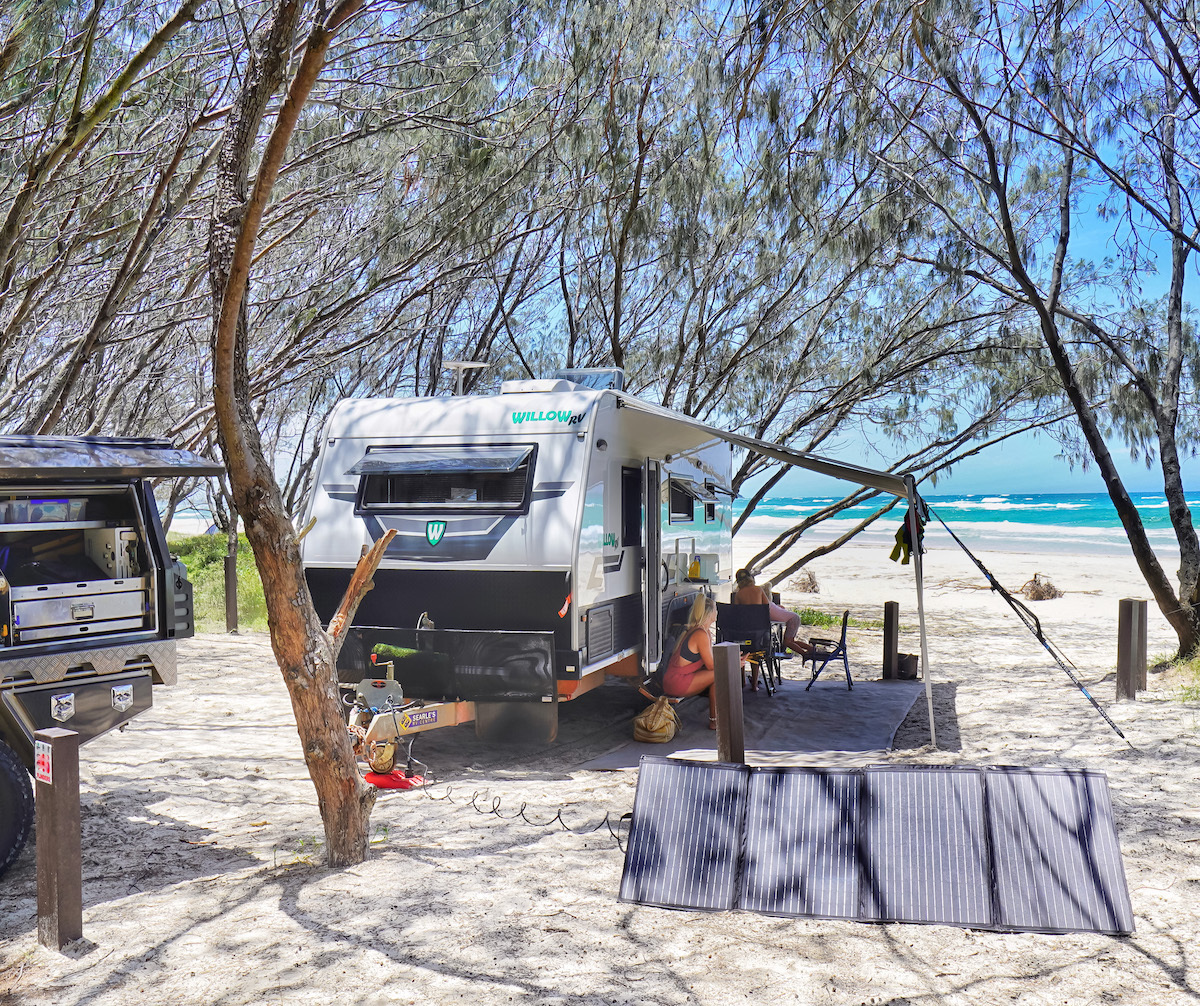 Current Special Discounts and Deals
Start planning your next brilliant holiday to North Stradbroke Island, by checking out the special discounts and deals with SeaLink South East Queensland.

Discover amazing places on North Stradbroke Island
Dive into sparkling surf fringed by lush greenery - the hallmarks of North Stradbroke Island. Discover amazing places to visit, dine and stay. You're never far from stunning views or incredible beaches, and it's not just humans who love the waters around the world's second-largest sand island. Whale watching is hugely popular during the migration months and Straddie is the ideal spot to watch these beautiful creatures glide by.
Looking to explore more of Australia's beautiful island destinations? Here are the 8 best islands to visit in 2023.