Top things to see and do on Magnetic Island
From Insta-worthy bays to scenic beaches and pristine reefs, Magnetic Island is an easy place to love, but hard to leave.
Magnetic Island is every nature lover's dream come true. From secluded beaches to bushland hikes, it offers something magical for everyone. Come here for the rich history, nature walks, beautiful beaches, snorkelling trails - and magnificent weather. Magnetic Island is truly an all-year-round destination.
Ferry to Magnetic Island

Conducting up to 17 daily return services to Magnetic Island, SeaLink can have you in paradise in only 20 minutes on one of our state-of-the-art, high-speed catamarans. Relax on a secluded beach, cruise the tropical waters of North Queensland or try one of th…
Best things to see and do on Magnetic Island
Magnetic Island - known as Yunbenun by the local Wulgurukaba people - boasts glorious weather all year round, stunning natural landscapes, and diverse wildlife. Create an idyllic holiday experience visiting scenic bays, beaches, reefs, and headlands. Explore the breathtaking Great Barrier Reef, cuddle up to koalas, and discover a natural paradise.
Whether you want to escape to the secluded palm-fringed beaches; or choose to explore the rugged walking trails and spectacular lookouts; or enjoy a family weekend of adventure. Magnetic Island or Maggie as the locals like to call it is magnificent.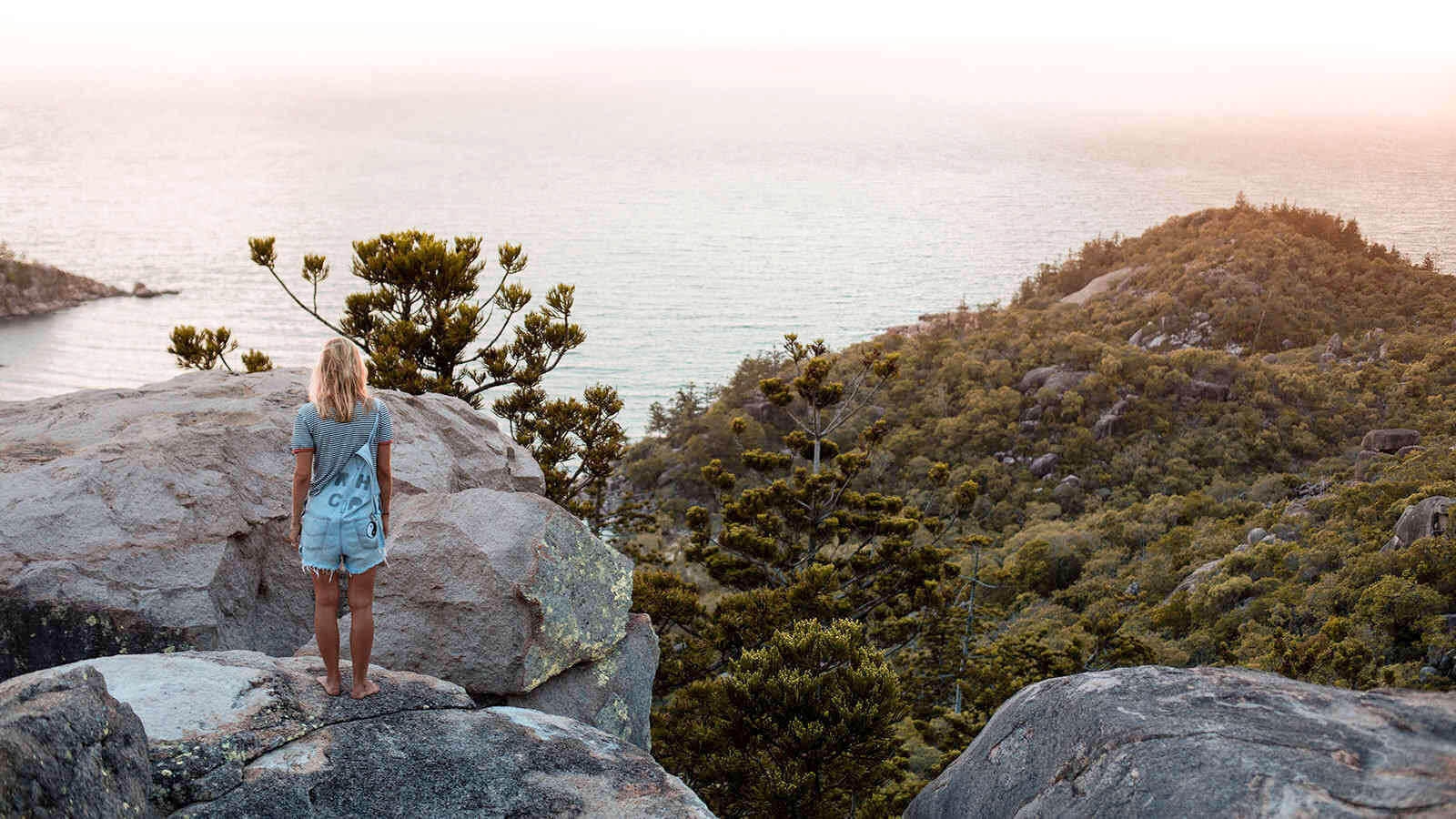 4 Day Best of Maggie Package

Discover Magnetic Island's relaxed tropical lifestyle, pristine and secluded beaches, rugged beauty and amazing wildlife within the World Heritage Listed Great Barrier Reef Marine Park. Take advantage of all the bucket list activities Maggie has to offer with…
Discover the walking trails on Magnetic Island
Magnetic Island has walking trails offering spectacular lookouts, scenic picnic spots, and wildlife. With a 26km network of trails, you'll find many vantage points that boast stunning views of secret bays and beaches. The most famous, Forts Walk, combines magical views with fascinating WWII history and regular wildlife sightings. It's a definite must-see for history buffs.
Love trekking through nature? The vast network of Magnetic Island walking tracks offers spectacular vantage points and photo opportunities. Watch the sunset from Hawkings Point. This easy, 30-minute walk will reward you with gorgeous views across the waters as the sun slips below the horizon.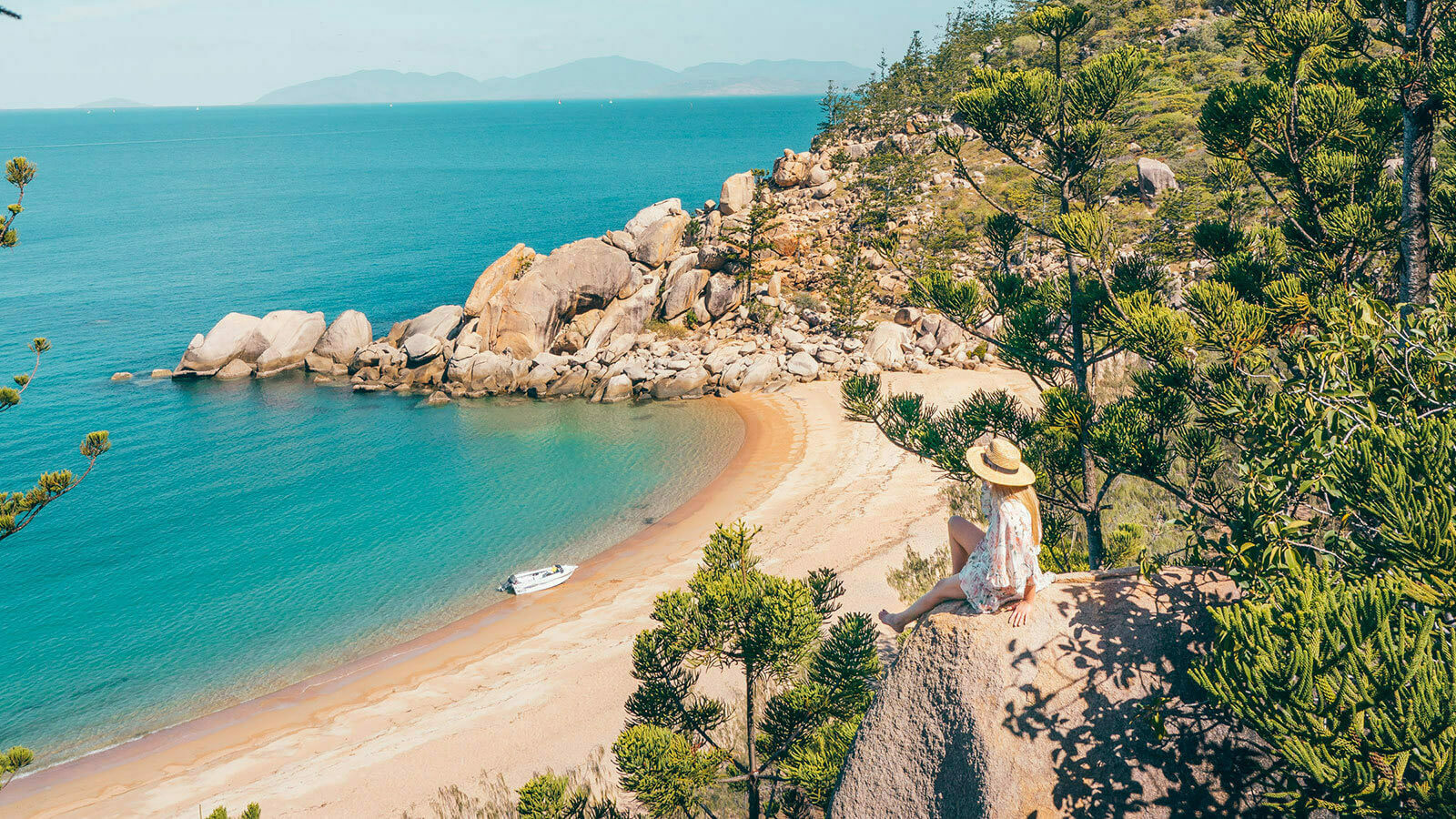 Snorkelling, Shipwrecks, and Reefs

With 23 tranquil bays, you're never far from the shore. For a fully immersive experience, book a Magnetic Island snorkel tour. There's no better way to see amazing coral reefs and sea life that form part of the world-renowned Great Barrier Reef. In the region and looking for a unique experience? Take a dive into (quite literally) art and culture at the Museum of Underwater Art (MOUA) where you will sculptures by world-famous underwater sculptor Jason deCaires Taylor and installations at John Brewer Reef.
Feeling a bit more daring? Dive deeper with a Magnetic Island diving tour where adventure and the SS Yongala shipwreck await discovery.
Spend the day exploring the brilliant Magnetic Island snorkel trail, shipwrecks, and reefs. The stunning waters of Horseshoe Bay, lined with cheerful coconut trees, provide a great spot for on-water activities to excite the whole family.
Pro tip: Do wear a stinger suit between November to May to avoid getting stung by jellyfish.
Aquascene Snorkel and Ferry Package

Jump on the SeaLink ferry in Townsville and cruise to Magnetic Island. You'll join Aquascene on a half-day tour and experience a lifetime of local knowledge and secret spots as they share with you this beautiful Island they have called home for over 30 years.…

Ferry and Car Hire Package

Explore Magnetic Island at your own pace with a car hire package. With a wide choice of vehicles to match your adventure, head to the Forts Walk for some pictures with the local wildlife and beautiful scenery Maggie is famous for. For the more adventurous, hi…
Whale watching
Each year the waters surrounding Magnetic Island come alive with the annual migration of the gentle giants of the sea, the majestic Humpback Whales. A whale-watching cruise is an extraordinary experience you don't want to miss! These amazing mammals enjoy playing in the warm waters of the Great Barrier Reef and migrate every year to mate, feed and give birth to their calves.
Visit the Koala Park
Who doesn't love these adorable Australian icons? The Magnetic Island National Park is home to northern Australia's largest colony of wild koalas, along with native rock wallabies, possums, eagles and other wildlife.
Get up close and personal with native Australian wildlife at Bungalow Bay Koala Village. An interactive experience with one of our most popular icons is an opportunity not to miss. You could even book breakfast with the koalas.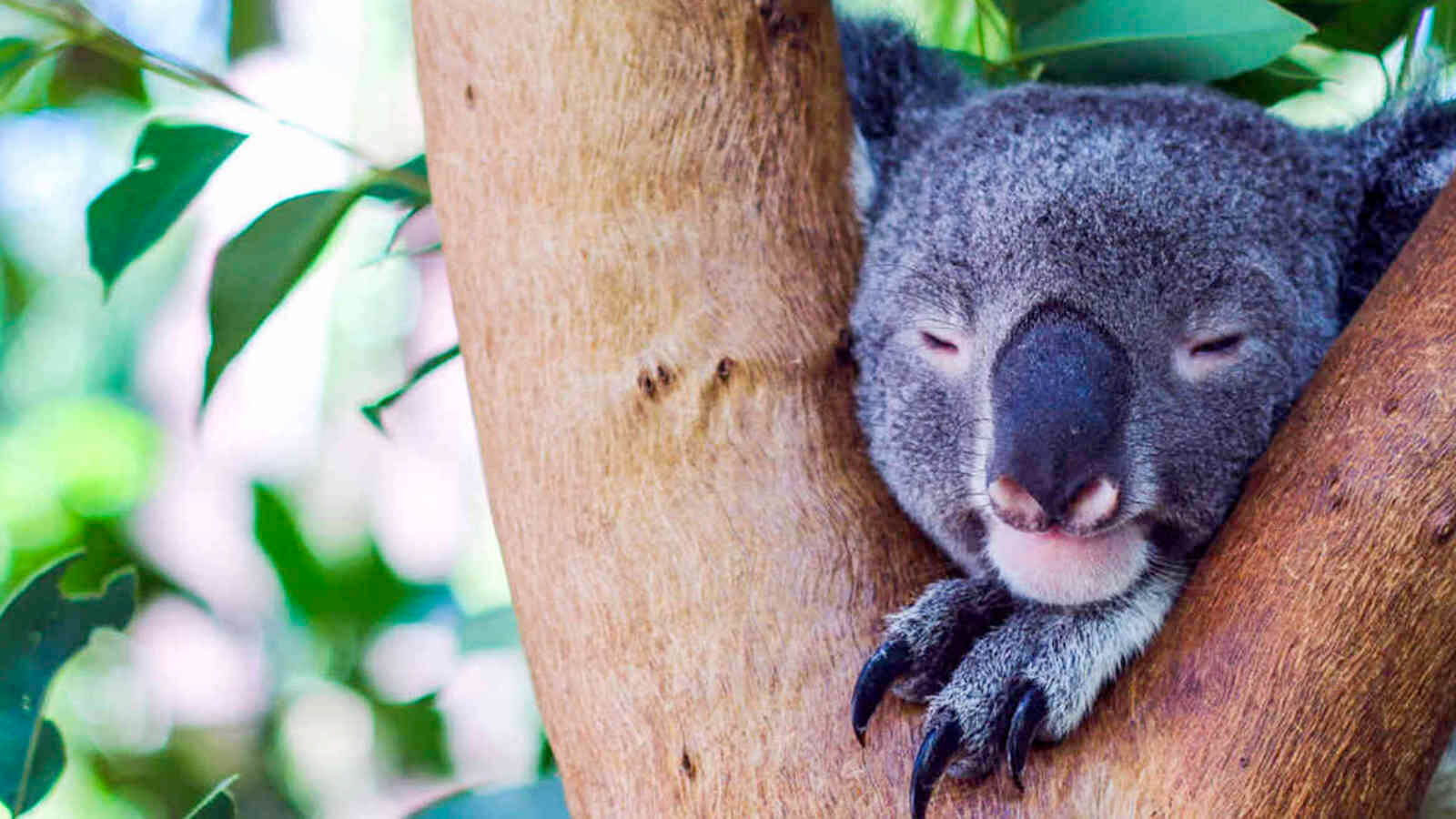 Best places to eat on Magnetic Island
Satisfy your appetite at one of the many restaurants and cafés. Locally roasted coffee, fresh produce, and exquisite seafood fresh from the ocean are always on the menu. If you're craving some fantastic coffee to start your day, head to The Early Bird, situated on the beachfront at Horseshoe Bay. Barefoot Art Food Wine is another little gem at Horseshoe Bay serving incredible seafood. If you're looking to indulge in some quick grub, head to SOS - Stuffed on Seafood takeaway or if you're looking for the ultimate fine dining experience then a visit to Saltwater Restuarant in Nelly Bay is a must.
Best time to visit Magnetic Island
Magnetic Island is the perfect destination to visit any time, as it has an average of 320 sunny days per year. The temperature ranges from an average day maximum temperature range of 25°C in July to a lovely warm 32°C in December. Average night minimum temperatures range from a low of approximately 14°C in July to about 24°C in January.
Peak holiday season is between June and October when the southern states of Australia are cold and raining. So it's the perfect Winter escape if you're seeking blue skies, warm sunshine and picture-perfect beaches and expansive beaches.
Magnetic Island Day Tours

Whether you like to take a dip, snorkel the surface, dive the deep or head out sailing. We have all your aquatic dreams covered. Or, if you're looking for a unique wildlife experience – feeding rock wallabies or cuddling koalas – we can do that too. For somet…
Current Special Discounts and Deals
Start planning your next brilliant holiday to Magnetic Island, by checking out the special discounts and deals with SeaLink North Queensland.

Discover the magic of Magnetic Island
Magnetic Island promises incredible photo opportunities waiting around every corner. You'll quickly discover Magnetic Island is an easy place to love, but a hard place to leave.
Looking to explore more of Australia's beautiful island destinations? Here are the 8 best islands to visit in 2023.