Best things to see on Bruny Island
Best of the Tasmanian wilderness, walking trails, rugged scenery, and some of the most famous sights, Bruny Island is a must on every nature lover's travel bucket list.
An island getaway like none other, Bruny Island offers the best wildlife and nature experiences, a spectacular coastline, and an abundance of 360-degree views that will fill up your photo gallery. Situated off the southeast coast of Tasmania, Bruny Island boasts stunning beaches, coastal walks, and more.
How to get to Bruny Island
Getting to Bruny Island from Kettering, just 40 minutes south of Hobart, is super easy with SeaLink. The ferry services offer in excess of 20 departures to the island per day during summer and is only a short 15-20 minute ferry crossing. Passengers travel free of charge and there is no requirement to book a set ferry departure. 
Though Bruny Island is only a day trip away from Hobart, Tasmania's beautiful capital, it still seems like a world apart. Bruny Island is made of two land masses, each connected by a narrow Isthmus, called The Neck. Around 100km in length, Bruny Island is home to national parks, forests and grazing land.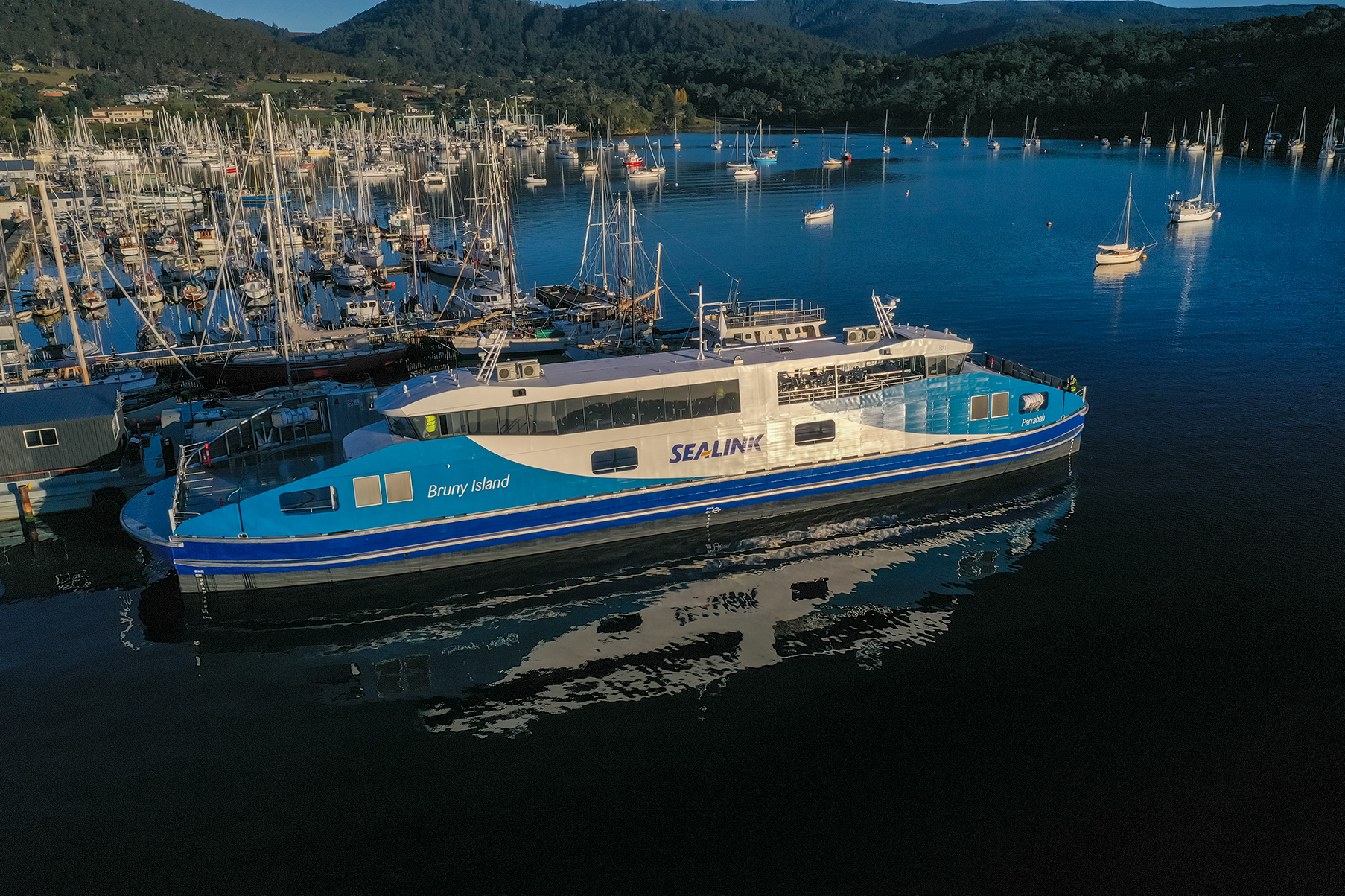 Ferry to Bruny Island from Kettering

Travel with SeaLink from Kettering to Robert's Point at Bruny Island. The ferry service offers in excess of 20 departures to the island per day during summer and is a 15-20 minute ferry crossing. Passengers travel free of charge and there is no requirement to…
Best things to do on Bruny Island
Make the most of your visit to Bruny Island by exploring its many attractions and recharging your batteries amidst nature. Whether you want to taste your way through Bruny Island or embark on one of the great walks through the wilderness, the island offers plenty of opportunities for every kind of traveller.
Hobart and Bruny Island Eco Experience

Luxury Island Series - Short Break Take a short break to southern Tasmania, home to Australia's second oldest capital city, Hobart. With an overnight stop in Hobart, check out the Salamanca Markets, before travelling in your hire car to experience the wonderf…
Cape Bruny Lighthouse

Climb the Cape Bruny Lighthouse for inspiring views across the sea. Built by Governor George Arthur in the 1830s, this is Australia's southernmost lighthouse and one of the oldest.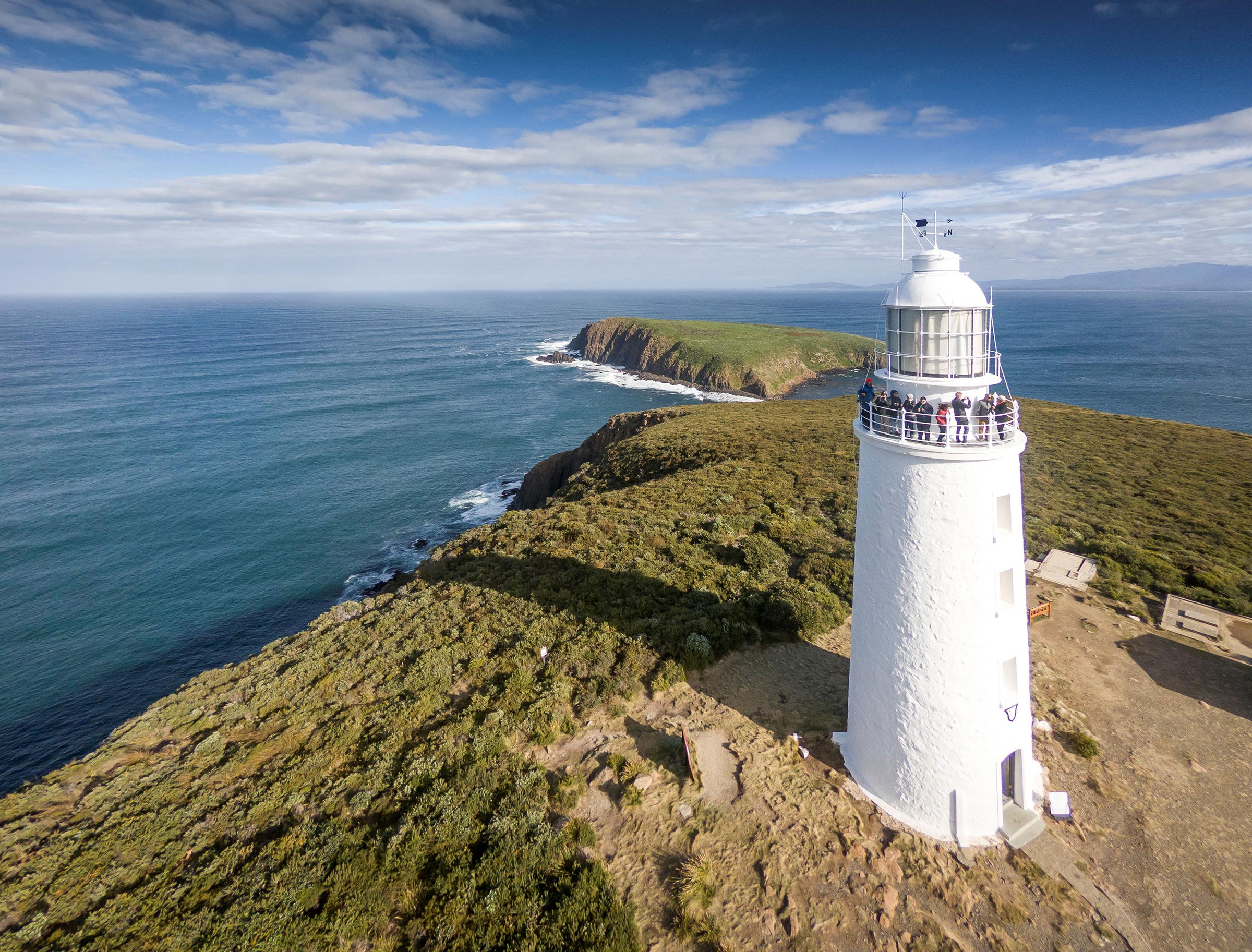 Walking Trails on Bruny Island
Bruny has some amazing walking trails that take you to stunning landscapes and local wildlife. Labillardiere Peninsula walk is a 14km circuit that serves up excellent views of the Southern Ranges. Take a trip to The Neck for spectacular 360° views. The short loop on the Labillardiere Peninsula Circuit is ideal for a casual stroll, while the all-day walk will suit experienced trekkers. For shutterbugs, the Bruny Island Photography Tour is a great way to take in scenic locations and make memories of a lifetime. 
Head to Inala Private Reserve with its numerous walking tracks through over 40 species of orchids. You can also visit the Jurassic Garden which gives an insight into local vegetation, much of which has remained unchanged since Tasmania split from the supercontinent 185 million years ago.
Bruny Island Wilderness Cruise
Join the Bruny Island Cruises team on an award-winning wilderness cruise. As you pass towering sea cliffs, you should spot a variety of coastal wildlife such as seals, dolphins, migrating whales and seabirds.
Wilderness Cruise

Join an award-winning Bruny Island wilderness cruise that will take you past the high sea cliffs of the island where you will spot various coastal wildlife such as seals, dolphins and seabirds. A range of guided and luxury tours on land, water or even air wil…
Best places to eat on Bruny Island
Bruny Island is truly a food lover's gourmet getaway. For lovers of fine food, wine and whisky, you're in for a treat. On your list of Bruny Island things to do, be sure to visit the many passionate local producers who at Bruny Island Cheese Company, Smoke House, Chocolate Company and Get Shucked Oysters. And be sure to visit the House of Whisky and Bruny Island Premium wines for a taste of premium wines.
Visit the Bruny Island Oyster Farm 'Get Shucked' and learn how to shuck your own oysters straight from the ocean - they're mouth-watering. For amazing seafood meals and pub favourites, head to Hotel Bruny. During hot days, grab a cold one and during winters, get a mug of Hot Bruny Island Cider. During summers, you can also head to the Bruny Island Berry Farm for an unforgettable experience picking out berries such as strawberries, raspberries and blueberries. Take a break from all the hard work and indulge in some local favourites such as pancakes, ice-creams, scones with jam and cream, and of course great coffee.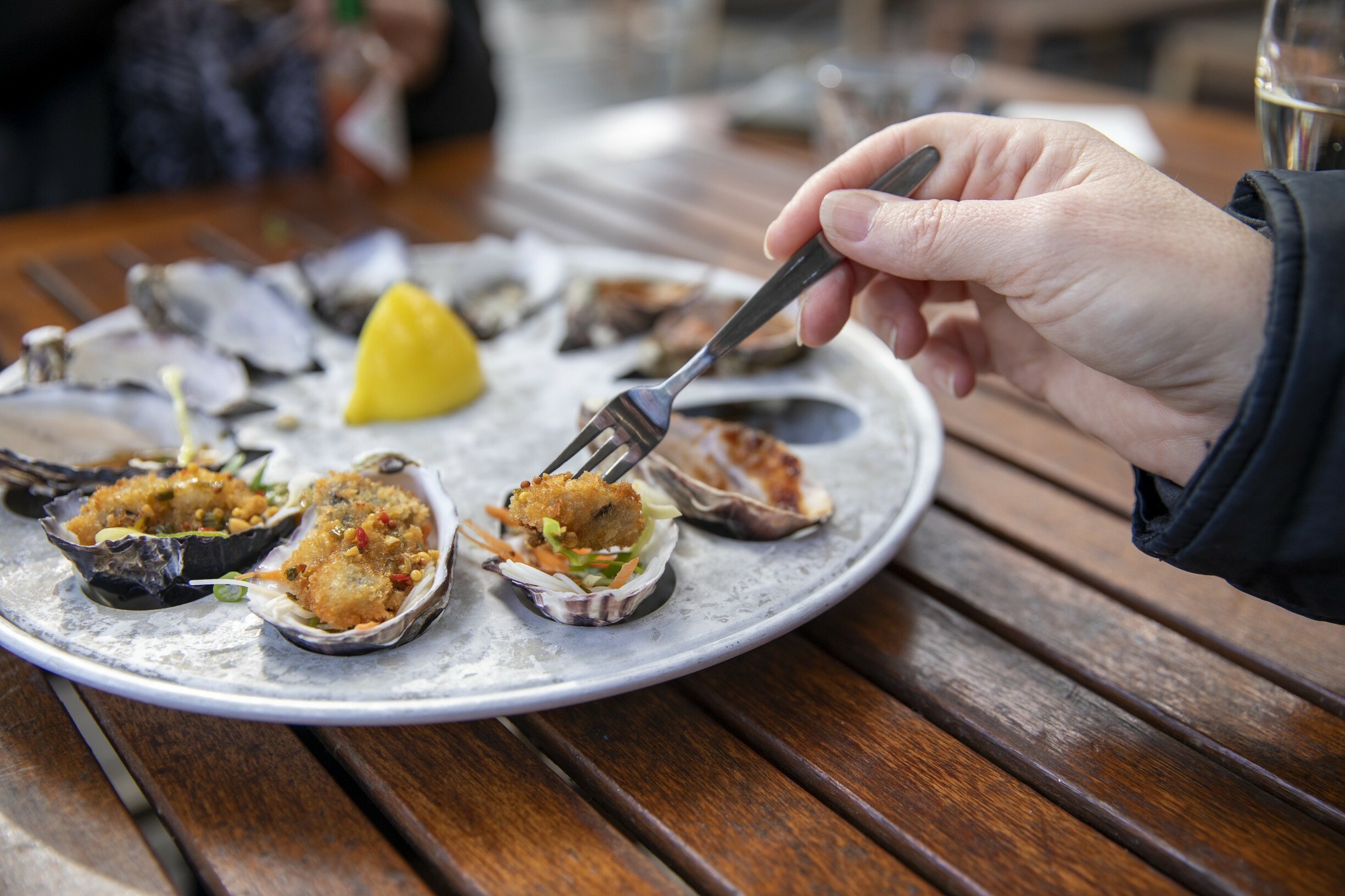 Camping Holidays on Bruny Island
Venture inland to the magnificent South Bruny National Park. You'll find yourself spellbound by lush rainforests forests that are home to abundant birds and wildlife. If you're planning a Bruny Island camping holiday, there's a great selection of camping sites across the island to keep you close to nature.
Pack up the car, caravan or 4WD

Take the caravan or the tent and head across to Bruny Island. Whether you're a local looking for a quick getaway or undertaking an epic journey around Australia, Bruny Island is a perfect spot to park the van and explore the many nature, landscape and food wo…
Nature and Wildlife
Join local experts on a Bruny Island tour to find out more about the local nature and wildlife. A day trip or an evening trip provides many ways to experience Bruny's incredibly unique animals and landscapes. Join a birdwatching or wildlife tour to spot seals, little penguins, swift parrots, the infamous white wallaby or even the less well-known marsupial, the quoll!
Little Penguins of Bruny Island
Bruny Island is a favourite with the adorable Little Penguins. After spending the day feeding in the ocean, the Bruny Island penguins return to their burrows in the sand each day at dusk.
Whale Watching on Bruny Island
Take in spectacular ocean views of the Labillardiere Peninsula from the Cape Bruny Lighthouse. At the right time of year, you might even spy southern right whales gliding through the sparkling waters.
Be amazed by Bruny Island
Bruny Island is the ideal destination for a road trip if you're wanting to explore the island extensively, but at a leisurely pace that suits you.