Bruny Island
A food lovers gourmet getaway
Experience the best the Tasmanian wilderness has to offer, with a visit to Bruny Island. Famous for its cliff-top views accessible by numerous walking trails, Bruny is a must for photographers and nature lovers. For the food lovers, there's gourmet cheese, wine, whiskey, and oysters plucked fresh from the ocean to savour.
Bruny Island - savour the taste of adventure
Bruny Island, off the south-east coast of Tasmania, boasts stunning coastlines, surf and swimming beaches. The island's amazing coastal walks include The Neck - a sandbar that joins North and South islands and provides incredible 360° views.

To enjoy all of the Bruny Island attractions, sights and flavours, make your way here aboard the SeaLink Bruny Island Ferry. This enchanting destination will capture your imagination and live long in your memory.

Australian Traveller magazine Top 100 - #70 Enjoy a long weekend on Bruny Island
Brilliant Breaks on Bruny Island
Best things to see and do
Climb the Cape Bruny Lighthouse for inspiring views across the sea. Built by Governor George Arthur in the 1830s, this is Australia's southernmost lighthouse and one of the oldest.

Join local experts on a Bruny Island tour to find out more about the local nature and wildlife. A day trip or an evening trip provides many different ways to experience Bruny's incredibly unique animals and landscapes.

Combine a walking tour of Bruny with a fabulous food and luxury camping experience. It's a perfect way to find out what makes the island so special.

Bruny has some amazing walking trails that take you to stunning landscapes and local wildlife. Labillardiere Peninsula walk is a 14km circuit that serves up excellent views of the Southern Ranges.

Take a trip to The Neck for spectacular 360° views.

Visit the Bruny Island Oyster Farm 'Get Shucked' and learn how to shuck your own oysters straight from the ocean - they're mouth-watering!

Join a birdwatching or wildlife tour to spot seals, little penguins, swift parrots, or the infamous white wallaby.

Hike the Labillardiere Peninsula Circuit. The short loop is ideal for a casual stroll, while the all-day walk will suit experienced trekkers.

Join the Bruny Island Cruises team on an award-winning wilderness cruise. As you pass towering sea cliffs, you should spot a variety of coastal wildlife such as seals, dolphins, migrating whales and seabirds.
Amazing Wildlife
Bruny Island is a favourite with the adorable Little Penguins. After spending the day feeding in the ocean, the Bruny Island penguins return to their burrows in the sand each day at dusk.
Take in spectacular ocean views of the Labillardiere Peninsula and the Cape Bruny Lighthouse. At the right time of year, you might even spy southern right whales gliding through the sparkling waters.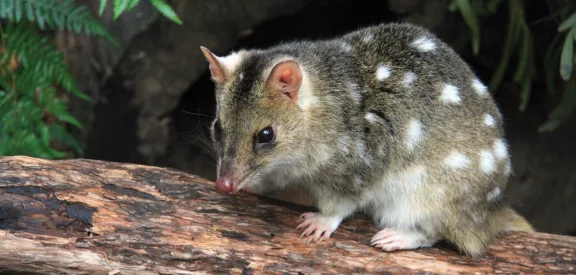 A Nature Lover's Wonderland
Venture inland to the magnificent South Bruny National Park. You'll find yourself spellbound by lush rainforests forests that are home to abundant birds and wildlife. If you're planning a Bruny Island camping holiday, there's a great selection of camping sites across the island to keep you close to nature.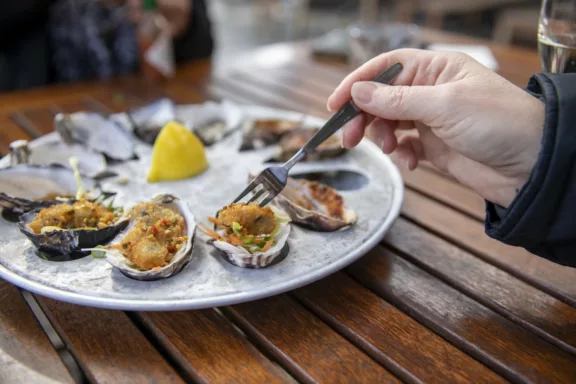 Bruny Island Food and Produce
For lovers of fine food, wine and whisky, you're in for a treat. On your list of Bruny Island things to do, be sure to visit the Bruny Island Cheese Company, Smoke House, Chocolate Company and Get Shucked Oysters. And be sure to visit the House of Whisky and a Bruny Island winery for a taste of premium wines.