Discover the best things to do in the Swan Valley
Take a cruise down Swan River and arrive in style, indulge in gourmet, award-winning wine & food, and find something for everyone in Western Australia's oldest wine-growing region, the Swan Valley.
The Swan Valley produces some of Australia's finest wines and offers award-winning food experiences at local vineyards. From summer markets to outdoor concerts, from wildlife encounters to masterclasses, there's so much to see and do in Swan Valley.
Swan Valley Gourmet Wine Cruise

Nowhere else in Australia can you depart from a capital city and arrive in a wine region by boat. Sit back and enjoy the picturesque Swan River as you cruise past picturesque Swan Valley wineries. Be treated to a delicious two-course lunch at Sandalford Estat…
Best things to see and do in Swan Valley
Nowhere else in Australia can you depart from a capital city and arrive in a wine region by boat. Sit back and enjoy the picturesque Swan River as you cruise past picturesque Swan Valley wineries. There's also plenty of family-friendly activities that will have the kids smiling. A few favourites include Caversham Wildlife Park, Oasis Supa Golf, WA Reptile Park and Outback Splash which has water-slides to suit all ages.
Day trips with Swan Valley Tours
Take a day trip from Perth with Swan Valley Tours, to indulge in a gourmet food and wine tour of Swan Valley. Experience an exclusive behind-the-scenes tour of Sandalford Winery, a Swan Valley icon, that includes a one-of-a-kind wine tasting session and delicious two-course lunch. This is followed by live entertainment and sumptuous desserts back on board your return cruise.

Taste of the Swan Valley Cruise

Cruise from Perth to the stunning Swan Valley, then board a coach and head out for the day to sample the Swan Valley's finest wine and produce. You'll enjoy a delicious set lunch option with a complimentary beverage at Homestead Brewery, chocolate tasting at …

Cruising the Swan

Departing from Perth, you'll travel by coach to the Swan Valley, spend the day visiting three quality wineries for wine tasting, and indulge your tastebuds with a delightful shared cheeseboard at Lancaster Winery. Enjoy a set lunch option with a complimentary…

Afternoon Delights Coach Tour

Our Afternoon Delights tour is perfect for those who want to start exploring later in the day. Relax and enjoy an afternoon of delights as you sample your way through Perth's Valley of Tastes, including wine-tasting at three quality wineries, a delightful sha…
Best Wineries to visit in Swan Valley

If you're a wine connoisseur, you should take the time to explore WA's oldest wine region. Many vineyards and cellar doors are family owned and run, and offer tastings and the opportunity to have a relaxing meal at onsite cafes and restaurants.
Mandoon Estate, Henley Brook, Olive Farm, Tylers and Sandalford are amongst the most popular wineries to visit, but there are many other options including smaller boutique-style cellar doors.
The Swan Valley is the oldest wine region in Western Australia and the second oldest region in Australia. The first vines were planted in 1829. Swan Valley is known for signature grape varieties such as Chenin Blanc, Shiraz, and Verdelho, which do well in the Mediterranean-style climate.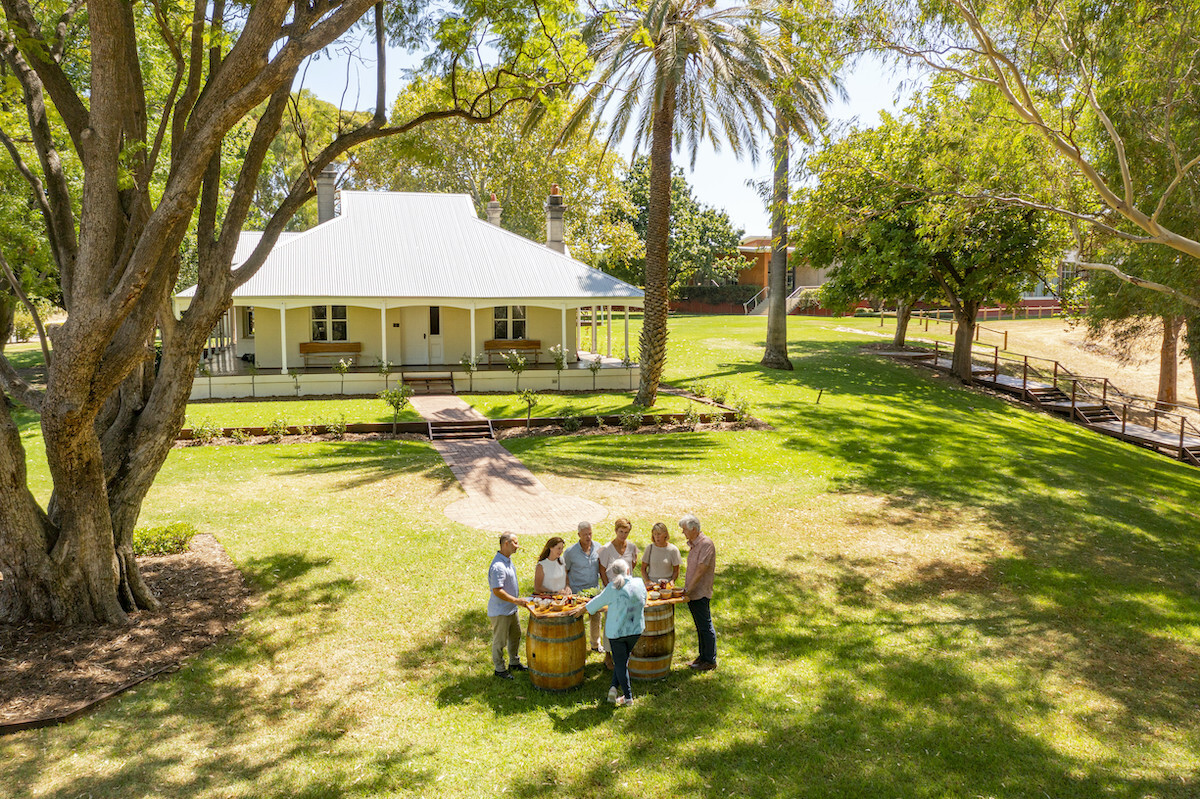 Food and Wine Trails
If you're a food and wine lover, you will love exploring the 8 themed food trails around the Swan Valley. For the sweet-tooth, explore the Sweet Temptations Trail. Check out the Cider and Ale Trail, the Fine Wine Trail, the Bushtucker and Beyond Trail, or for something family-oriented check out the Kids In The Valley Trail, a popular one for the little ones in your family who love chocolate, ice cream and hugging baby animals.
Things to do in Swan Valley with kids

The Swan Valley is not just for wine and food loving adults, there's plenty of fun activities for the kids as well. Whiteman Park is bursting with attractions including Caversham Wildlife Park, Pia's Place – an interactive playground that has a giant slide, and the Bennett Brook Railway which runs vintage train rides through the woodlands in Whiteman Park.

Wildlife Encounters at Caversham Wildlife Park
If you want to get up close and personal with some native cuddly critters, you can't go past Caversham Wildlife Park, Whiteman Park, or the West Australian Reptile Park. Caversham is one of Perth's most popular attractions and has a variety of animals, including kangaroos, wombats, koalas, birds, and reptiles.
Whiteman Park is a brilliant spot to take the kids to and features many attractions (including Caversham Wildlife Park) bushwalking tracks, tram and train rides, playgrounds, and sports facilities.
The West Australian Reptile Park has displays, shows and the opportunity for some slithery snake encounters. The family-owned park has a huge variety of lizards, snakes (including venomous ones), and pythons, plus other native wildlife such as dingoes, emus, and wombats.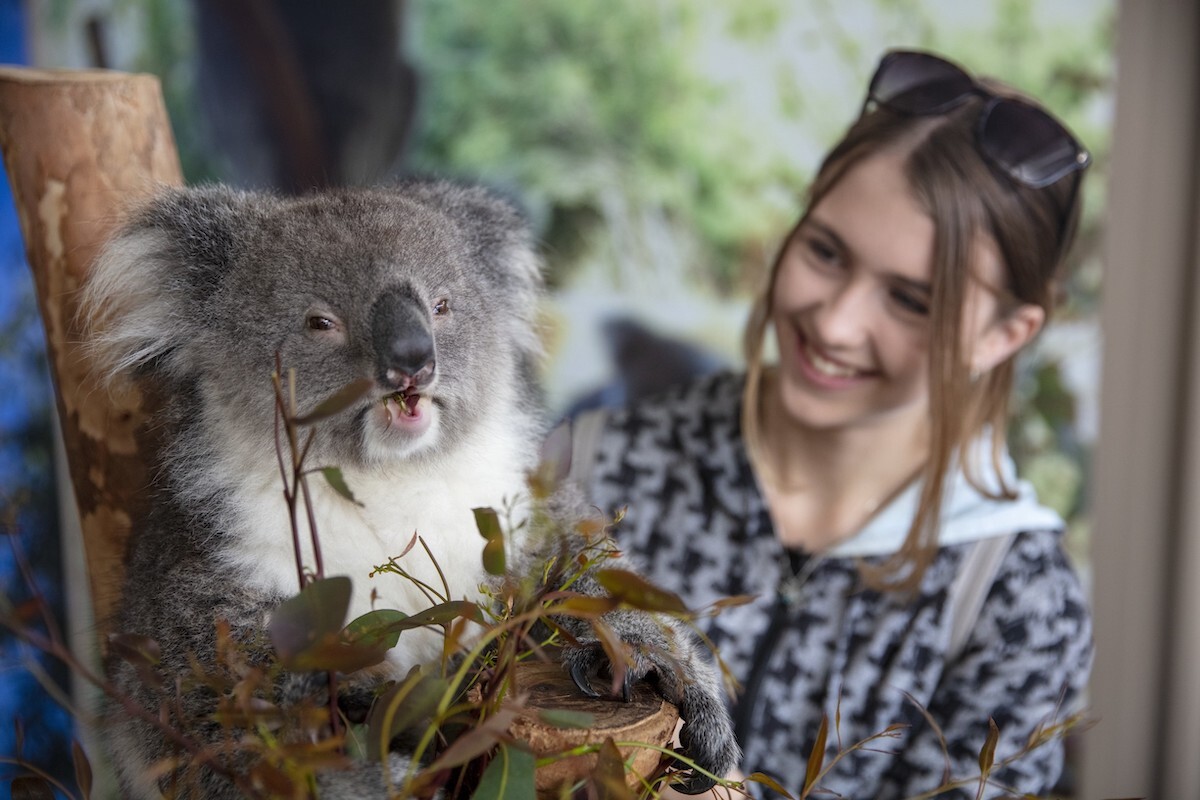 The House of Honey & Sticky Spoon Café
Here you will find raw, pure, and unpasteurised varietals of honey harvested using sustainable methods. During your visit, make sure to visit the live bee display and the onsite shop to indulge in some retail therapy. You can also indulge in some mead and liqueurs tasting, and definitely try the traditional German bee-sting cake and cream tea served with homemade honey scones, cream, jam, and you guessed it right, some more honey.

Whistler's Chocolate Co
Whistler's has been making traditional chocolates from recipes passed down from generations for over 40 years. Pick from rocky road, chocolate coated liquorice, or chocolate-covered pretzels and flavoured chocolate in interesting flavours like sea salt, burnt caramel and chai. A visit to the Whistler's Chocolate Co is one of the best family-friendly activities in Swan Valley.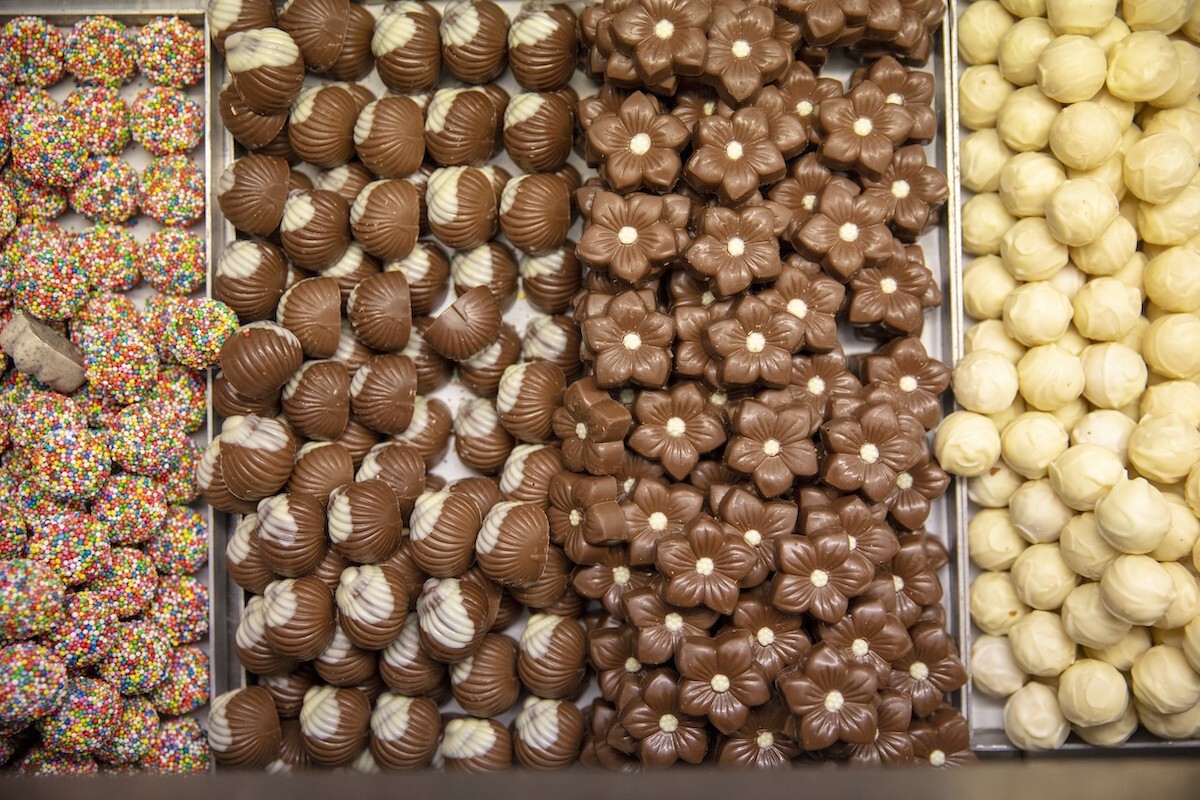 Margaret River Chocolate Company
Whether you're a visitor or local, you'll love visiting the factory and tasting center at Swan Valley. To sweeten the experience, entry and tastings are free. You can watch the production of their delightful chocolate products through the viewing windows, and you can dine at the café for either breakfast or lunch, seven days a week. The café balcony overlooks a large grassed area, which is great for children to work off the sugar high.
Free things to do in Swan Valley
Apart from amazing escorted coach and cruise tours that you can book through Swan Valley Tours and other local tourism companies, there are a multitude of free activities you can enjoy when visiting this region. The ideal way to start exploring is with a visit to the Swan Valley Visitor Centre where you can pick up walking and heritage trail maps plus guides to where to find the best free art galleries and displays, sculptures, national parks and playgrounds. Many local food producers like the House of Honey and Margaret River Chocolate Company also offer free tastings!
Current Special Discounts and Deals
Start planning your next brilliant holiday to the Swan Valley, by checking out the great range of special discounts and deals with Swan Valley Tours.

Best time to visit Swan Valley
Just 25 minutes from Perth city, the Swan Valley is a brilliant destination to explore any time of year. However Summer time which is also grape harvesting time is popular with tourists who want to visit the vineyards at their busiest time of year. Spring and Summer are both ideal times to explore the area if you're into cycling, walking trails and enjoying the natural attractions of the region.