Kangaroo Island
Pristine wilderness and spectacular landscapes
Kangaroo Island (KI as the locals call it) is a South Australian icon and one of the world's finest nature destinations. Internationally celebrated for its pristine wilderness and wildlife as well as a thriving food and wine industry, you'll find just one day on KI is simply not long enough!
Kangaroo Island - indulge in something special
Kangaroo Island has everything you need to indulge your senses. Here, a rich diversity of landscapes, local produce and wildlife wonders are awaiting discovery.
Famous for its honey, fresh seafood, gin and wines, Kangaroo Island produce is world-renowned. You're in for a real treat if great food is your thing.

Australian Traveller magazine Top 100 - #22 Return to Kangaroo Island (#34 and #84 too)
Brilliant Breaks in Kangaroo Island
Best things to see and do on Kangaroo Island
Encounter rare Australian sea lions at the Seal Bay Conservation Park. Kangaroo Island is the only place in the world where you can walk amongst a seal colony.

Try one of eight craft beers at the Kangaroo Island Brewery, on the outskirts of Kingscote. Or indulge in a glass of local wine and some food from their regular pop-up diners and food vans. With an abundance of world-class food, wine and local produce, you'll be spoiled for choice.

Revealed through a rock passageway is one of Kangaroo Island's best-kept secrets - the hidden beach of Stokes Bay. This natural, sheltered rock pool is a safe space, perfect for children to enjoy. For the more experienced beach-goers, there's an exposed reef break that surfing enthusiasts will love.

Explore Flinders Chase National Park to see stunning rock formations sculpted by the wind, sea and rain over 500 million years. The exotic, artistic shapes are an incredible backdrop for memorable photo opportunities.

Climb the natural formations of Remarkable Rocks. The incredible sight of Admirals Arch is also home to a colony of long-nosed fur seals.

Visit the only remaining commercial eucalyptus oil distillery in South Australia. Tour the facilities to see how this uniquely scented oil is made, then grab a coffee at the cafe on site.

Enjoy a spot of fishing from the beach or jetty at Vivonne Bay. The pure white sand and clear waters make it a wonderful place to sit back and relax.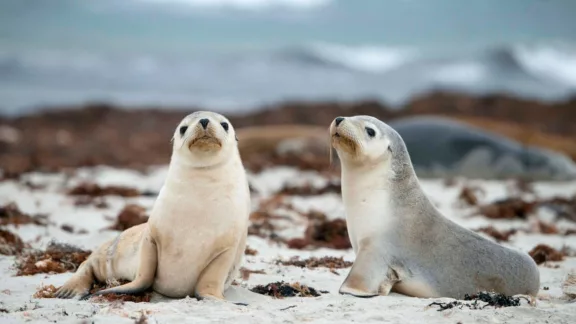 Wonderful Wildlife
Kangaroo Island is one of the world's great nature-based destinations. Explore untouched scenery on one of the many treks and walks on Kangaroo Island. You're bound to encounter plenty of Kangaroo Island's wildlife, including wallabies, koalas, echidnas, sea lions that live in this unspoilt haven. And, kangaroos - of course!
Action and Adventure
The recreation on the island is as diverse as its wildlife and produce. There's boating, kayaking, bushwalking, quad-biking and sandboarding to name a few! With more than 500 kilometres of coastline, you can swim, or snorkel beside dolphins. Stokes Bay has an exposed reef break that is perfect for surfing enthusiasts.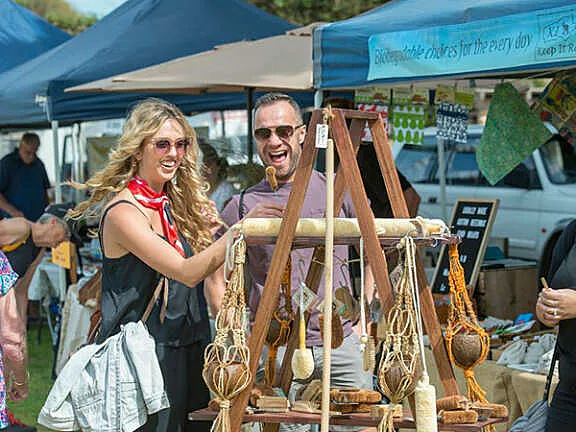 Local Art and Craft
For lovers of art, wander the rustic galleries and showrooms featuring works by celebrated local artists. Get in touch with your artistic side at places including Fine Art Kangaroo Island, Kangaroo Island Artworks Gallery, Rustic Blue Art Gallery or MB Stoner Art Glass, to name a few. And what better way to remember your visit that by taking home a piece of local art?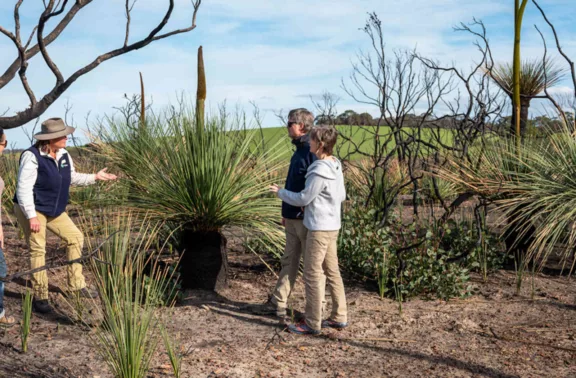 Kangaroo Island Tours
No matter what sort of holiday experience you're looking for, there will be a tour that accommodates your preferences. From family adventure, to gourmet food and wine trails, or ocean safari's, you're guaranteed to find a tour that will delight. With so much to experience, you'll find just one day on KI is simply not long enough!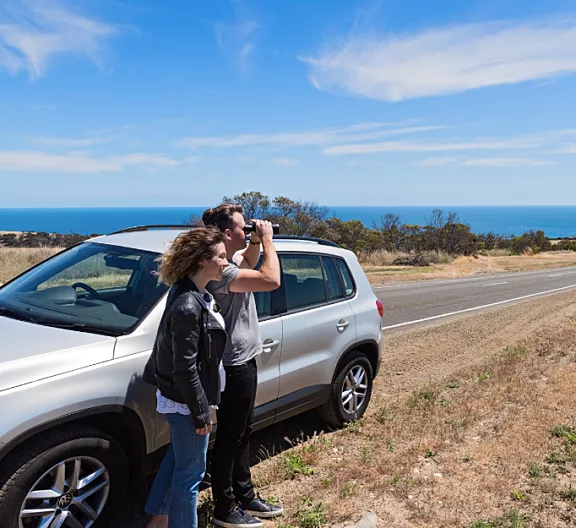 Self-Drive Experiences
For a more casual experience, drive to Kangaroo Island and create your own Kangaroo Island self-drive adventure. In fact, the best way to get from Adelaide to Kangaroo Island is by car. Head to Cape Jervis where the SeaLink Kangaroo Island Ferry service departs and your adventure begins! Immerse yourself into the wonders of the island from east to west and north to south. Create your own self-drive itinerary - whether it's for one day or more, there's an abundance of amazing locations to explore.