Best rail journeys in Australia
As you glide through the ever-changing landscape outside your cabin window, you'll discover that the journey is as enjoyable as the destination.
From the moment you step on board a luxury sleeper train, you'll feel you've stepped into another world. Stepping back from the routine of everyday life, you can relax knowing that time passes differently when you're on a rail journey. As you gaze out the windows viewing the ever-changing landscapes, you'll experience the true meaning of 'it's the journey, not the destination'.
Whether you're travelling solo, as a couple or with a group of friends, you'll find you have the perfect balance of time to mingle with others and make new friends, or the option to retreat to your quiet, comfortable cabin to watch the world glide by outside your window.
The vastness of Australia makes it challenging to experience the best things to see and do if you're travelling to multiple cities in a single holiday. A rail journey is a relaxing and effortless trip that allows you to traverse the country, breaking up your holiday by stopping at various cities and exploring the multitude of favourite tourist sights on a multi-day itinerary. Sleeper trains provide a certain mystery to the experience when you go to sleep in one destination and wake up the next morning to an entirely different location.
You'll enjoy awe-inspiring landscapes as you travel through remote deserts, past rugged mountains, through rolling green hills and alongside sparkling coastlines.
Experience travel routes less travelled and see the highlights of a range of destinations with our selection of rail holiday packages departing from Sydney, Melbourne, Brisbane, Perth or Adelaide.

3 Cities 3 Trains Journey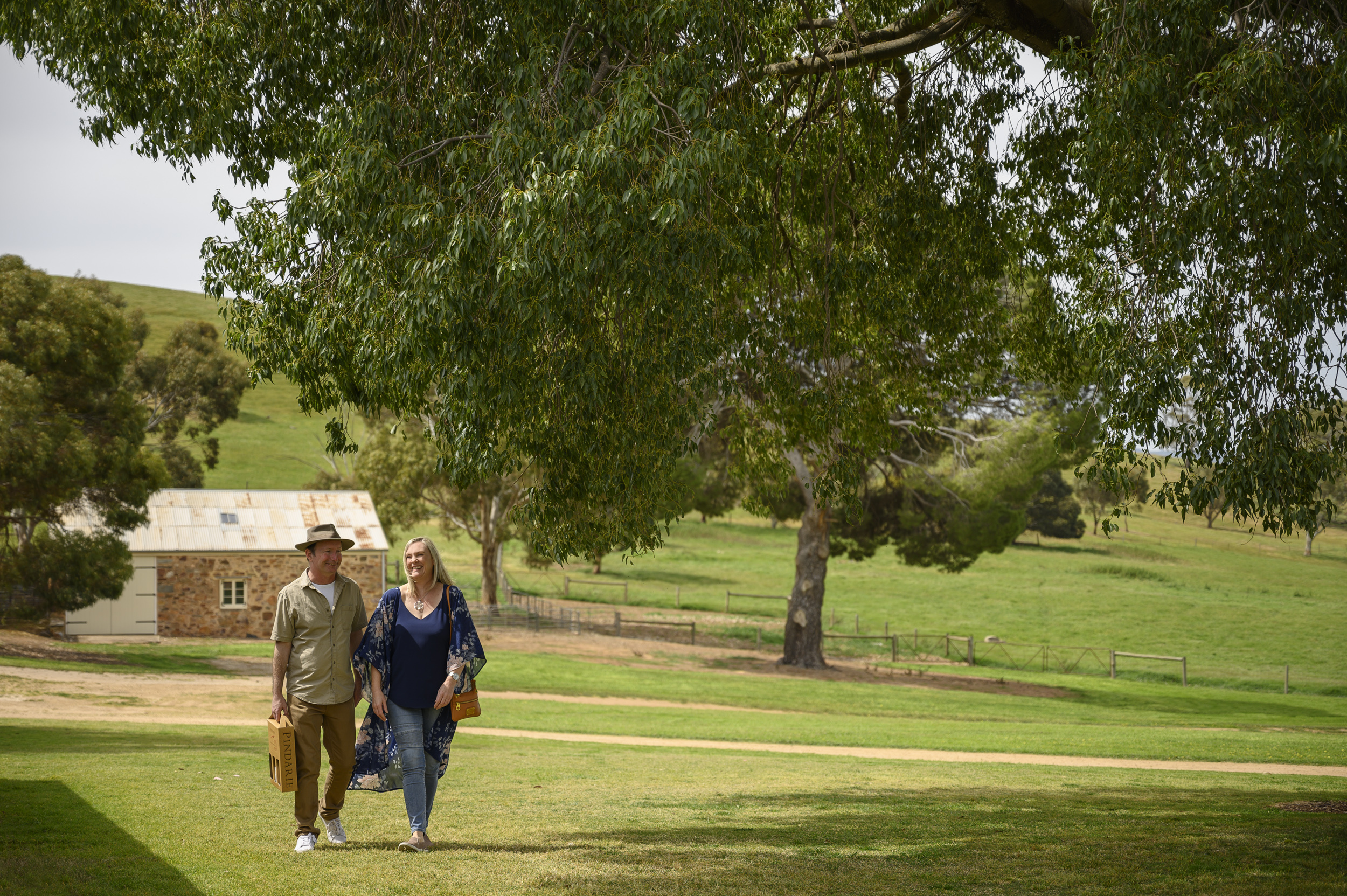 The Barossa, South Australia

If you're a rail journey enthusiast, you'll love this 7 night / 8 day journey departing from Adelaide, that includes travel on the Indian Pacific, the XPT and the Overland. For your convenience, you can also depart from either Sydney, Brisbane, Melbourne, or Perth following a similar itinerary, with slight changes to your off-train excursions depending on the city you're leaving from.
You'll travel in style with Gold Service on the Indian Pacific from Adelaide to Sydney, with all meals, beverages and off-train excursions in Broken Hill and the Blue Mountains included. We can also offer this itinerary in reverse.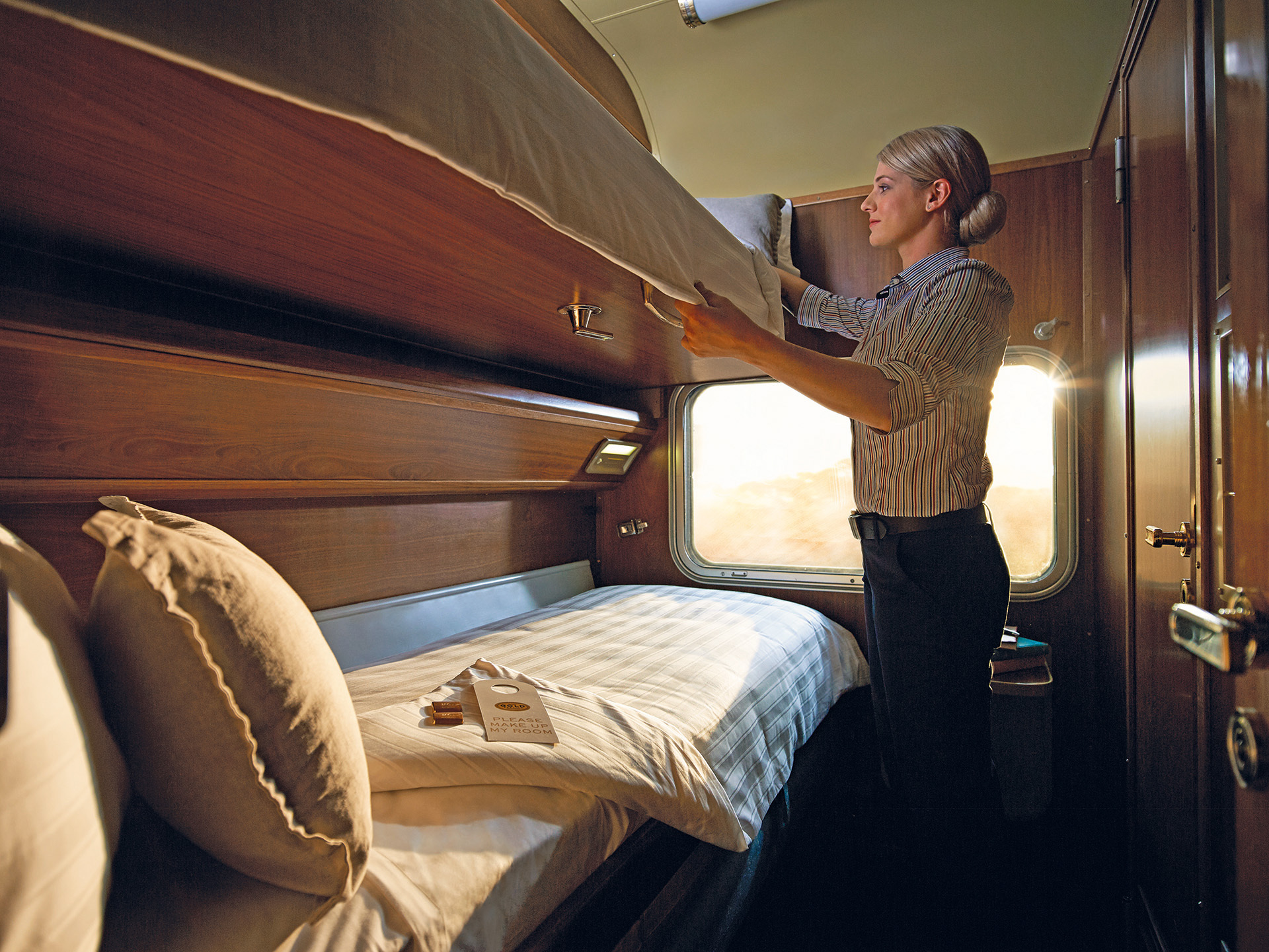 Gold Service Cabin, Indian Pacific
Other highlights include a decadent Sydney Harbour Starlight Dinner Cruise (with guaranteed window seating) with Captain Cook Cruises, and a Hop On Hop Off 2 Day Explorer Pass so you can see the sights of Sydney at the pace you choose. With access to the best of Sydney Harbour, the pass gives you the option to see and do as much or as little as you want to.
The next two days are free days to explore the sights of Melbourne at your leisure. There are many day tours to choose from and a trip to Phillip Island to see the evening Penguin Parade is a popular and unique wildlife experience. Take a coach tour along the picturesque Great Ocean Road to the famous Twelve Apostles – it's a fabulous way to see the spectacular coastline of Victoria. Or jump on a tram and head to beachside St Kilda, a suburb famous for its palm-lined boardwalk, historic buildings, great restaurants, bars and cafes. Or attend the many exhibitions and stage shows some only available in Melbourne
On your final day you'll board the Overland and settle into your comfortable reclining Red Premium Service seat for the journey to Adelaide. View the diverse landscape from your window while you are treated to all-inclusive breakfast, lunch and afternoon tea in-seat dining and top service by the crew.
Queensland Island Rail Journey (land only)
K'gari (formerly Fraser Island) rainforest

Create brilliant memories on this 12-day Queensland Island and Rail Adventure. With 3 nights on K'gari (formerly Fraser Island), Magnetic Island and in Cairns, you will have plenty of time to explore each stunning location at a leisurely pace. With rail, coach and ferry transfers all included, you will have peace of mind that you'll arrive fresh and ready to explore the stunning sights at each amazing location.
This tour is packed with inclusions, but highlights include 3 nights on K'gari (formerly Fraser Island) at Kingfisher Bay Resort, including breakfast daily, and a full day 4WD Beauty Spots tour, including lunch.
You'll recharge overnight in a Rail Bed cabin on the Spirit of Queensland, from Maryborough West, and will indulge your tastebuds with a delicious dinner and filling breakfast the next morning when you wake up in Townsville, ready to explore the city. Immerse yourself in the underwater viewing tunnel at Reef HQ Great Barrier Reef Aquarium, the world's largest living coral reef aquarium, or visit the Museum of Tropical Queensland.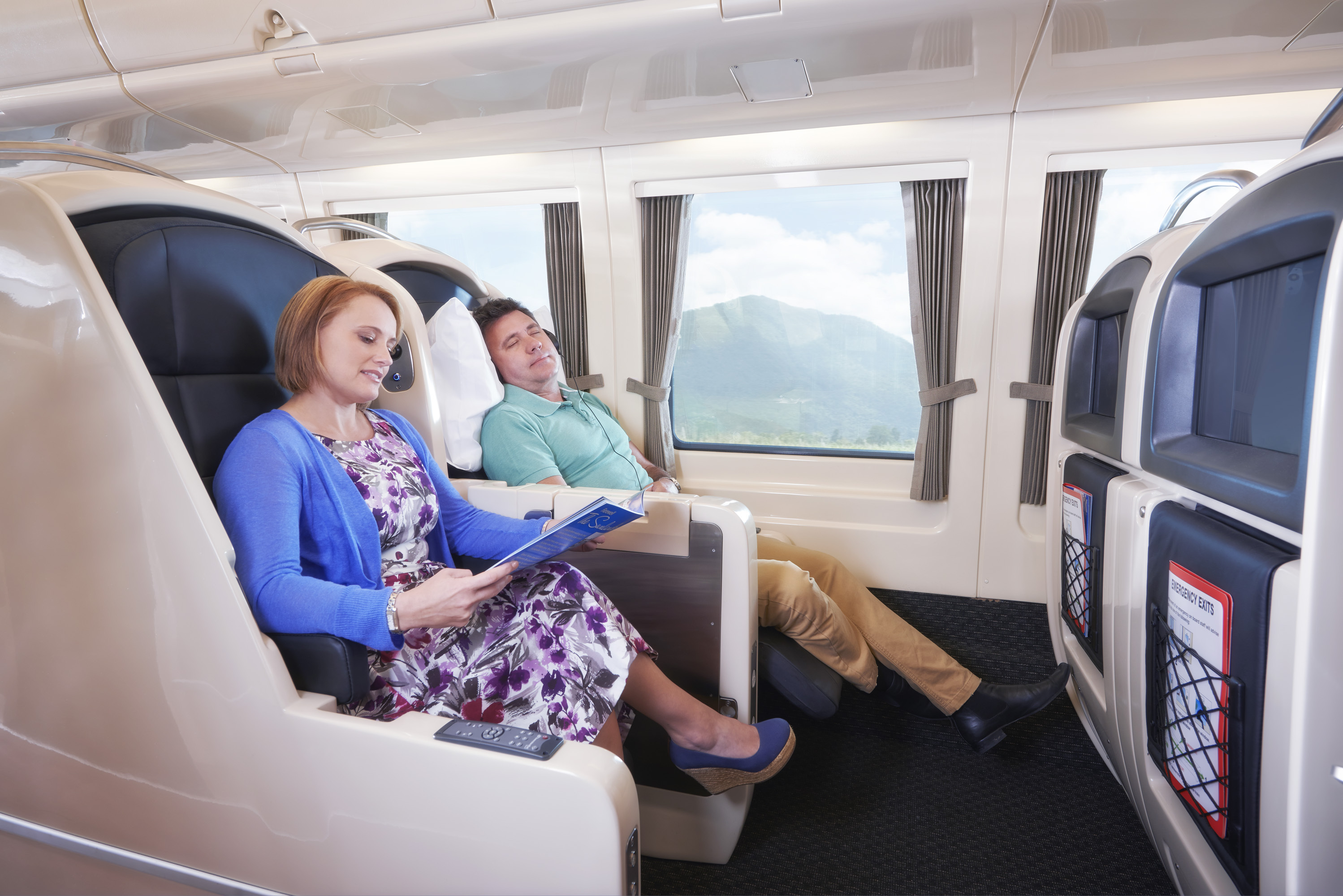 Spirit of Queensland Rail Bed
The next day you will head over to Magnetic Island where you'll spend the next 3 nights. A hire car is included in this package, making it easy to explore the island each day at a comfortable pace. Your time on Magnetic Island will be made even more memorable with a 2 hr Sunset Cruise with Pilgrim Sailing, sipping a glass of bubbles and dining on antipasto platters.
On Day 11 of your Queensland Islands Rail Journey, you'll board the Spirit of Queensland and head to Cairns. Settle into your Premium Economy Seat, and watch the scenery go by as you continue your holiday north. You'll have two full days to explore in and around Cairns. Book a day cruise to the outer reef and experience one of the wonders of the natural world. See the coral and fish up close, whether it be by snorkelling, diving or through the glass-bottomed boat.
Or you may prefer to head inland, continuing the rail theme, and take the Kuranda Scenic Rail up to the rainforest village of Kuranda.
After 14 days of sightseeing, you'll have so many brilliant travel memories, that it will be impossible to pick your favourite destination and experience.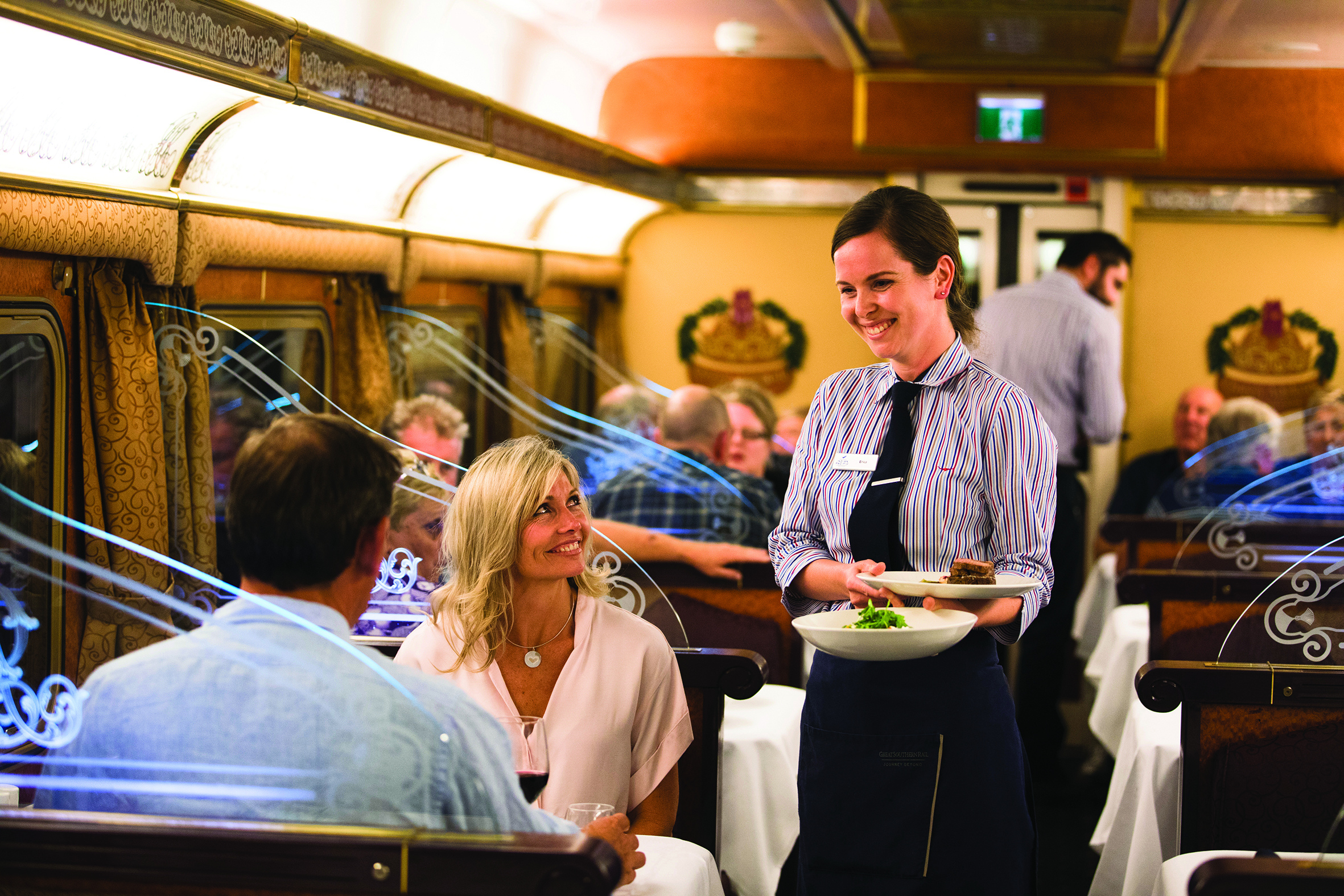 Queen Adelaide Restaurant, Indian Pacific
View our range of rail packages
Experience travel routes less travelled and see the highlights of a range of destinations with our selection of rail holiday packages departing from Sydney, Melbourne, Brisbane, Perth or Adelaide.
Sign up for Brilliant Benefits
Not yet a member of our free Brilliant Benefits club? Looking for another perfect holiday getaway? Sign up to Brilliant Benefits and enjoy great offers on your next holiday or browse through our curation of brilliant experiences all around Australia to help discover your "where to next?"
Brilliant Inspirations Travel Blogs
Join us as we take you on a trip across Australia's must-visit destinations and beyond. Want to experience unforgettable adventures, see incredible nature and wildlife, taste premium food and wine, and much more? It's time to dream big. Take a look through our blogs to find inspiration for your next epic journey.