Escape the winter with these top Queensland getaways
Whether you're thinking of escaping the cold, winter season or looking for a tropical hideout, the sunshine state is your answer.
Dreading the frosty mornings and can't stop dreaming of a tropical holiday? Luckily for us, a sizeable part of the country enjoys daytime temperatures in the 20s during the cold, frigid winter months. Here's your sign to plan your winter escape to sunny Queensland, where temperatures are at a 20-year high this year.  There's nothing better than combining sunshine and adventure. If you're looking to soak up some sun, we've got the perfect Queensland travel deals to help you plan your next brilliant holiday. 
There is so much to explore in Queensland – tropical islands, a thriving food and wine culture, rainforest, and an incredible coastline. Whether you wish to snorkel around the Great Barrier Reef or head off on a 4WD adventure on 75 Mile Beach, we've got an experience that's perfect for you. And the best part is that you can save heaps while on your luxury break. Brilliant Benefits members get up to 10% off on brilliant breaks across Australia. 
1) Island getaway to K'gari (formerly Fraser Island)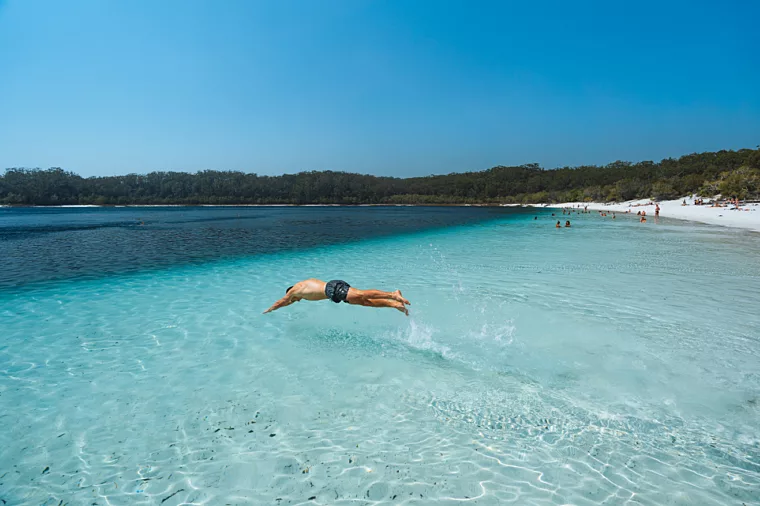 Discover the best of K'gari (Fraser Island), its iconic attractions, pristine beaches, and more on this ultimate two-day adventure. Enjoy a swim at the Champagne Pools, or in the essential-oil-infused Lake McKenzie, and hike across a sand blow at Lake Wabby - we've got all your bucket list items covered. 
This fully guided adventure includes meals, a night's stay at K'gari Beach Resort, national park fees, and more. The two-day itinerary also includes visits to Wanggoolba Creek, where you can spot marine life along the boardwalk, the famous Eli Creek, where you can lazily drift down the stream, and the Maheno Shipwreck, with plenty more to explore. Experience the best of Fraser Island with our K'gari 2-day Tour led by experienced local guides.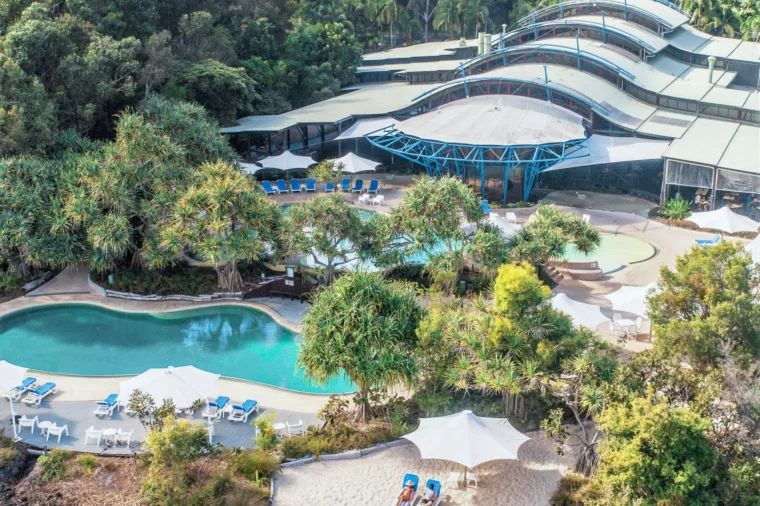 Stay at the award-winning Kingfisher Bay Resort nestled along the western bay of K'gari (Fraser Island). Begin your holiday with a poolside espresso and take a dip in the cool waters before heading out for a delectable spread of buffet breakfast. Spend the rest of your day soaking up the sun or if you're after some adventure, perhaps a guided tour and other immersive eco experiences. Enjoy spectacular sunsets, unwind in style and wake up to the sound of birds – nature lives on your doorsteps at Kingfisher Bay Resort. 
2) Explore K'gari's East coast
Experience the best of the east coast of K'gari (formerly Fraser Island) with a stay at K'gari Beach Resort – the perfect base for all your 4WD adventures on Fraser Island. Check out the famous 75 Mile Beach or go for a lazy glide down Eli Creek. Thanks to its enviable location, the resort is popular with young couples looking for a romantic getaway. The resort offers accommodation for every budget - right from cosy hotel rooms to spacious apartments. 

3) Explore Whitsundays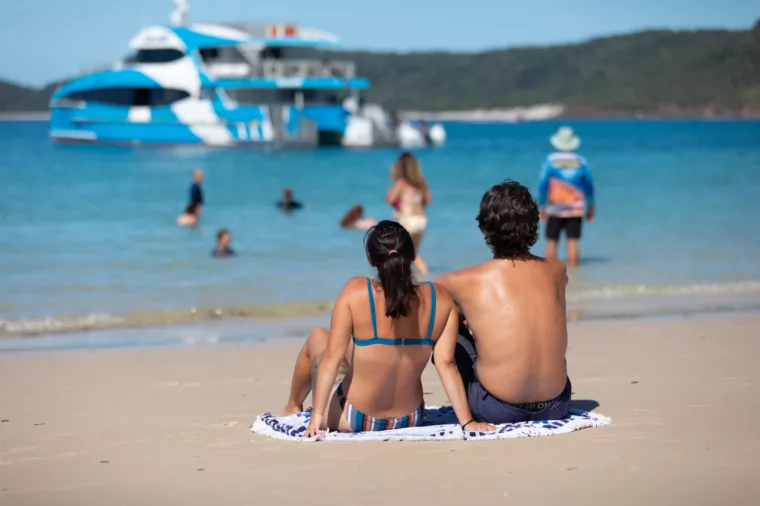 A scenic cruise takes you to the iconic Whitehaven Beach and the picturesque Hill Inlet. Our experienced crew will provide expert commentary on the history and heritage of the Whitsunday Islands as you cruise along. Enjoy a day in the sun and experience the breathtaking views with the Whitehaven Beach Big Island Day Tour. To enjoy the best view, stroll up to the Hill Inlet Lookout and take in the beauty of the mesmerising swirling white sands and turquoise waters.
Enjoy a gourmet lunch, plus morning and afternoon teas are served on board the luxurious and comfortable ferry. You get to cruise in an air-conditioned catamaran complete with modern facilities and rooftop deck and capped numbers to ensure maximum comfort and space. Normally priced at $220, Brilliant Travels members can enjoy the Big Island Day tour for a discounted price of $199 per person. 
4) Feel the pull of Magnetic Island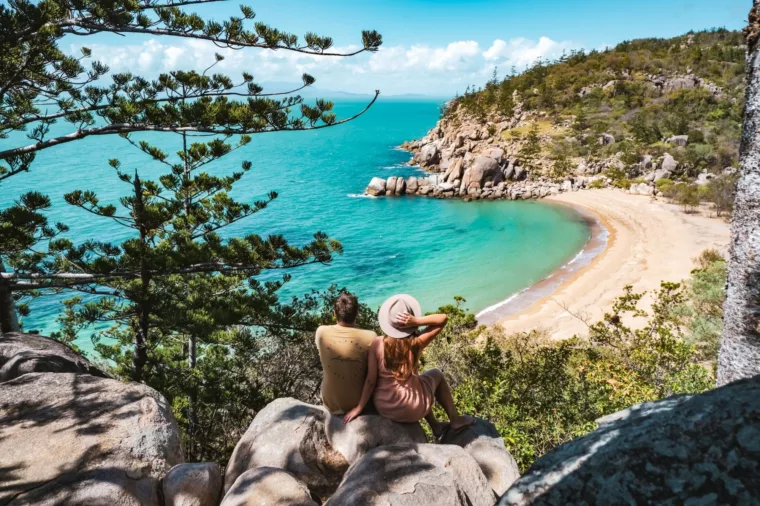 If you're looking for the perfect tropical break, quiet secluded beaches, and abundant wildlife, you must spend a weekend on Magnetic Island. Over two-thirds of Magnetic Island is National Park. It is also home to Northern Australia's largest colony of koalas living in the wild. Enjoy the breathtaking views of Magnetic Island with this 4-Day Best of Maggie Package and enjoy a 10% member discount. Don't forget to use the promo code BRILLIANT BENEFITS when booking this experience. The package includes return ferry transfers, car hire, accommodation, guided tours, and a special sunset sail cruise. 
5) Go snorkelling near Magnetic Island
Looking for a shorter break? Opt for the Aquascene Snorkel & Ferry Tour to enjoy the tranquil waters of Magnetic Island. This small group activity promises a memory of a lifetime. On this tour, your local guide will take you on an island experience to show you secluded bays that are only accessible by boat. Brilliant Travels members enjoy 10% off on this incredible day trip. Simply use the promo code BRILLIANT BENEFITS to redeem this offer.

6) Discover the beauty of North Stradbroke Island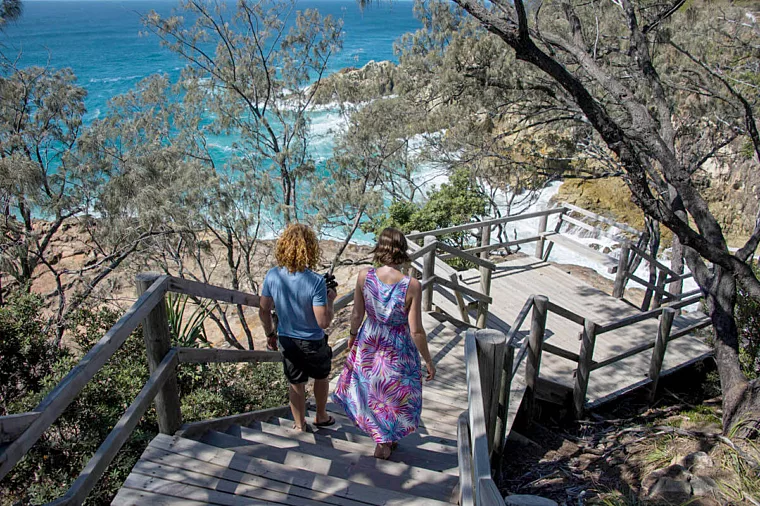 North Stradbroke Island has abundant natural wonders, wildlife encounters, and picture-perfect beaches that are worth visiting. You will also find lush tropical greenery, some of the best sunsets in the country, and secret dive spots. North Stradbroke Island (or Straddie) is the ideal weekend getaway destination for you can do as much or as little as you like.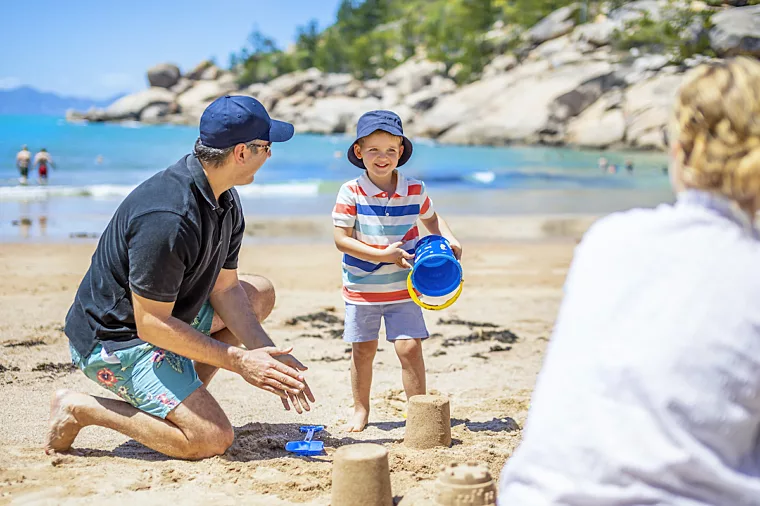 Sign up for Brilliant Benefits

Not yet a member of our free Brilliant Benefits club? Looking for another perfect holiday getaway? Sign up to Brilliant Benefits and enjoy great offers on your next holiday or browse through our curation of brilliant experiences all around Australia to help discover your "where to next?"


Brilliant Inspirations Travel Blogs

Join us as we take you on a trip across Australia's must-visit destinations and beyond. Want to experience unforgettable adventures, see incredible nature and wildlife, taste premium food and wine, and much more? It's time to dream big. Take a look through our blogs to find inspiration for your next epic journey.