Step up: 6 best hikes and walking trails in Australia for all fitness levels
From single-day to multi-day adventures, discover Australia's best walks
As most of Australia emerges from the chill of winter, spring is the perfect time to put on your walking shoes and head out on a new adventure. During spring, the Australian bush comes alive with singsong of birds, unique wildlife, and lush greenery. Discover the brilliant hikes that guarantee spectacular views, unique nature and wildlife experiences, and oodles of adrenalin to keep you going.
Best single-day hikes in Australia
1) Fluted Cape Walk, Bruny Island
Listed as one of the best walks on Bruny Island, on the Fluted Cape Walk you will surround yourself with tall blue gums, white peppermint, and sheoaks as you walk along the coastline of Adventure Bay. The start of the walk is a 40-minute drive south of the SeaLink Ferry terminal on the island. Located within the South Bruny National Park, this 4km circuit is a popular area for birding and offers incredible views of the Tasman Peninsula Cliff-lines. 

Tip: Make sure to wear sturdy walking shoes as it can be steep and slippery along the cliff edge, especially after rain.
2) Cape Queen Elizabeth Track, Bruny Island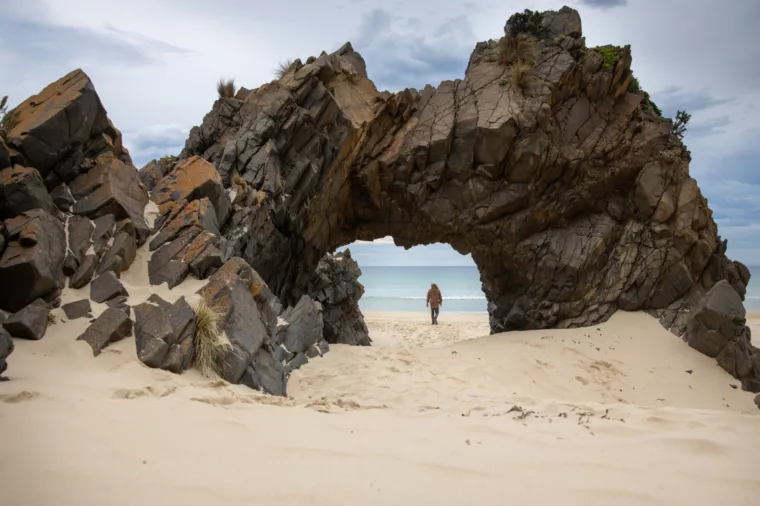 This 12.6km trail offers magnificent views of the cape on Bruny Island, including the famous arch on the beach. It is home to many birds such as common starlings, blackbirds, house sparrows, and yellow wattlebirds, and of course the unique beauty of The Neck.
Tip: Some parts of the tracks are overgrown so be sure to wear long pants or gaiters to avoid irritation.
3) North Gorge Walk, North Stradbroke Island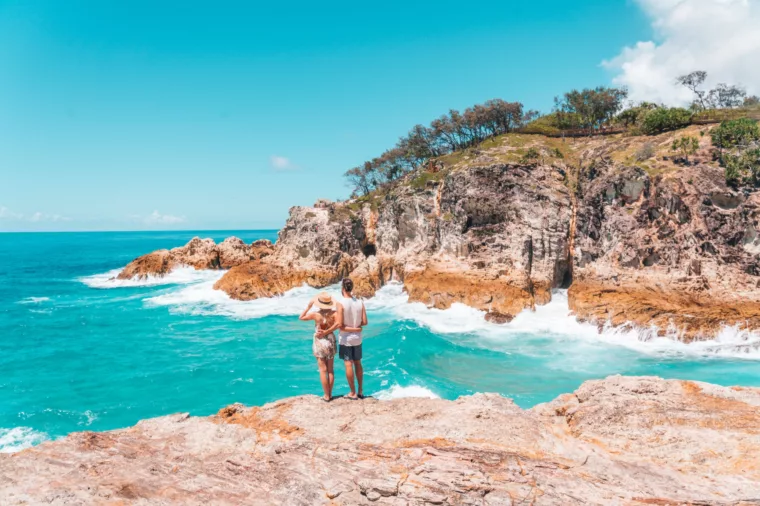 This walk on North Stradbroke Island offers uninterrupted panoramic views of the Pacific Ocean, rugged coastline, dramatic cliffs, and opportunities to spot marine life such as dolphins, turtles and even migrating whales. The trail leads you to North Gorge, a naturally formed rocky inlet, and also allows you to discover a unique rock formation called the 'Blow Hole'. As this is a shorter walk, it's the perfect trail to enjoy with your little ones.

Tip: As there are steep cliffs and rocky outcrops, make sure children are supervised at all times.
4) K'gari Great Walk, K'gari (formerly Fraser Island)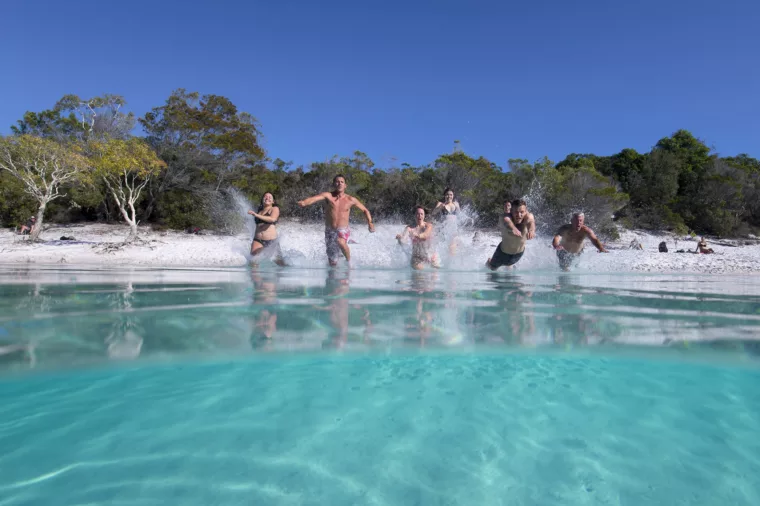 UNESCO World-Heritage Listed K'gari (formerly Fraser Island) is home to many incredible landmarks and one of them is the K'gari Great Walk. Exploring the stunning island on foot, this 90km walk takes about 6-8 days to complete. However, these range from short and easy strolls to half-day to full-day adventures. You will visit iconic sites such as Lake McKenzie, Wanggoolba Creek, Lake Wabby, and Central Station. Stay on K'gari at Kingfisher Bay Resort and explore some of the most beautiful natural landmarks on the island.

Tip: On K'gari (formerly Fraser Island) it's important to be dingo safe. If you encounter a dingo, stand up to your full height, fold your arms, keep eye contact, and calmly back away.

5) Nelly Bay to Arcadia, Magnetic Island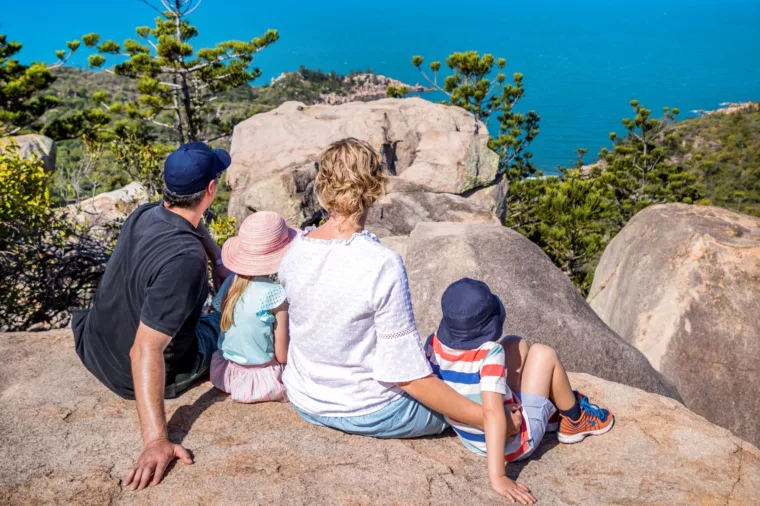 This walking trail starts at the end of Mandalay Avenue and passes through patches of rainforest alongside Gustav Creek before a steady climb all the way to the saddle of the ridge. You will see Nelly Bay on one side and Horseshoe Bay on the other – an unmatched view that just can't be missed. Once on the bitumen road, a short distance up to the left you can see the Alma Bay Lookout. This is one of the best walks on Magnetic Island that promises some of the best views to admire.  Plan a weekend trip to this incredible destination with SeaLink.
Tip: Bring a picnic basket or lunch and enjoy a slow day admiring the views.
Multi-day hike in South Australia
6) Kangaroo Island Wilderness Trail, Kangaroo Island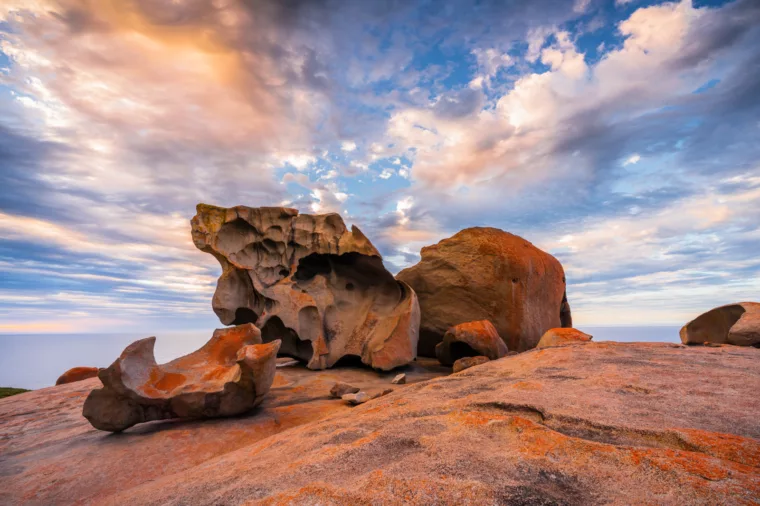 Named as one of Australia's great walks, this five-day hike weaves through iconic landmarks of Kangaroo Island, rugged coastline, and some of the most remote parts of the island. As KI is still recovering from the devastating wildfires of 2020, you will experience a modified version of the trail until December 2023. Starting at Rocky River the walk takes you through Snake Lagoon, Cape du Couedic, Hanson Bay, and Kelly Hill Caves.

You will also take in the beauty of the iconic Remarkable Rocks and the Southern Ocean. Book your trip to Kangaroo Island with SeaLink and enjoy one of the most incredible adventures. 
Tip: The walk will re-open to independent walkers by December 2023. Until then it's best to attempt this once-in-a-lifetime walk with an operator.

Sign up for Brilliant Benefits
Not yet a member of our free Brilliant Benefits club? Sign up to Brilliant Benefits and enjoy great offers on your next holiday or browse through our curation of brilliant experiences all around Australia to help discover your "where to next?"
Brilliant Inspirations Travel Blogs

Join us as we take you on a trip across Australia's must-visit destinations and beyond. Want to experience unforgettable adventures, see incredible nature and wildlife, taste premium food and wine, and much more? It's time to dream big. Take a look through our blogs to find inspiration for your next epic journey.