8 best islands to visit in Australia in 2023
Australia is surrounded by some of the most stunning and diverse islands in the world. You don't need to go overseas to see sparkling turquoise water, tropical rainforests, crystal clear inland lakes and pristine white beaches.
If you love swimming, snorkelling, surfing, kayaking, diving, fishing or sailing, you can't go past the beautiful islands located off our jaw-dropping Australian coastline. Whether you're looking for a luxury holiday, a family-friendly adventure, a nature-based break, or an adrenaline-pumping island experience with friends, there's something for everyone on each of these eight islands below.
1. Whitsundays, Queensland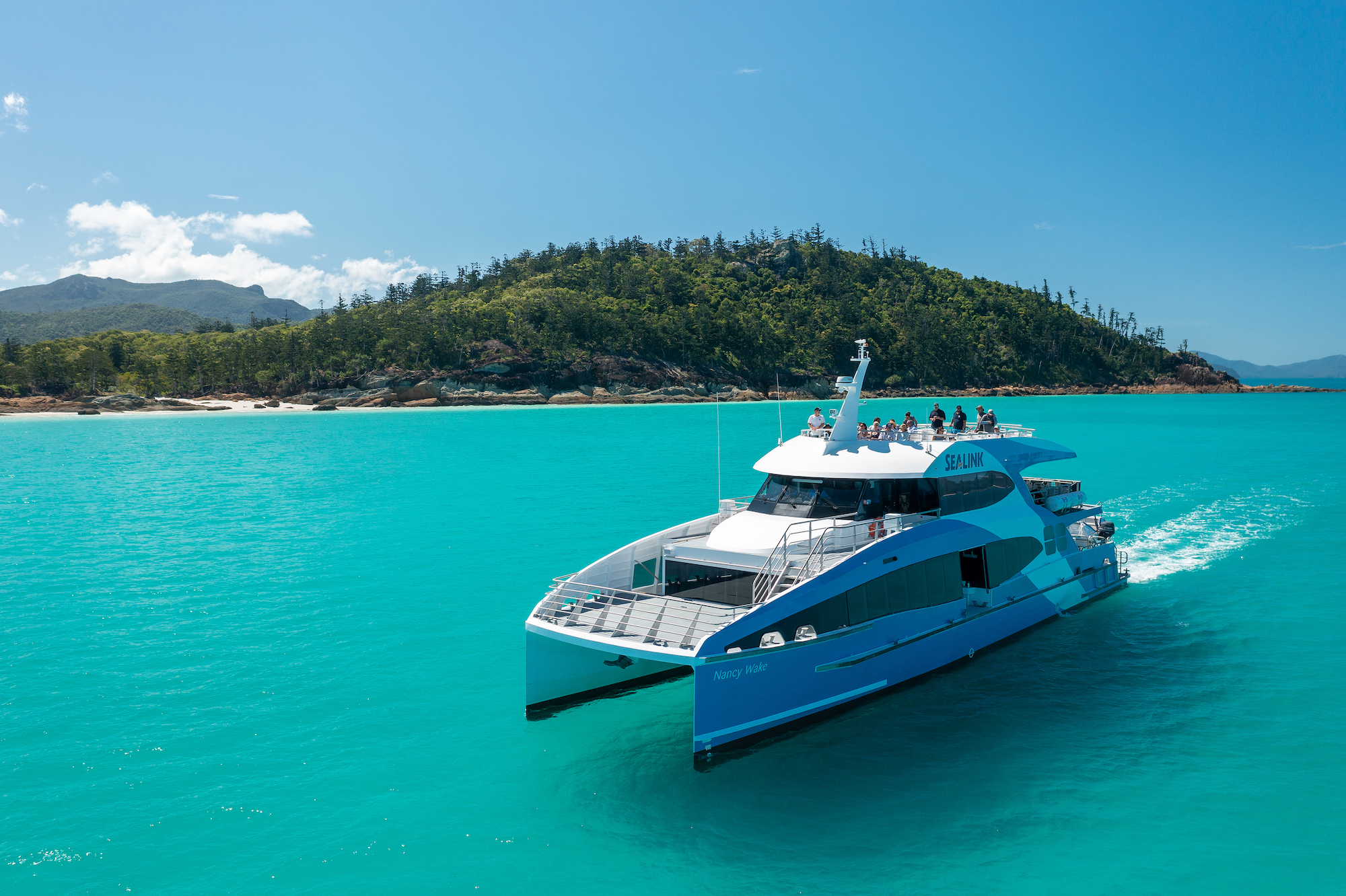 Exploring the Whitsundays in the heart of the Great Barrier Reef in Queensland is on most people's bucket lists. Sparkling turquoise water and gorgeous beaches are the draw card for people to visit this region from all around the world.
No visit to the Whitsundays is complete without experiencing the powder-white silica sands on Whitehaven Beach. A guided tour of Hill Inlet lookout is a brilliant way to get eagle-eye views of the beach and surrounding waterways and should be included in your itinerary when holidaying here.
Take the SeaLink Whitehaven Beach Big Island Day tour for an experience that will leave you breathless. You'll cruise in air-conditioned comfort to Whitehaven beach, learning more about the 74 islands that make up this stunning region while viewing this spectacular area from the rooftop deck giving you 360-degree views. A delicious gourmet lunch is also included as well as a guided tour to the iconic Hill Inlet lookout.
2. North Stradbroke Island, Queensland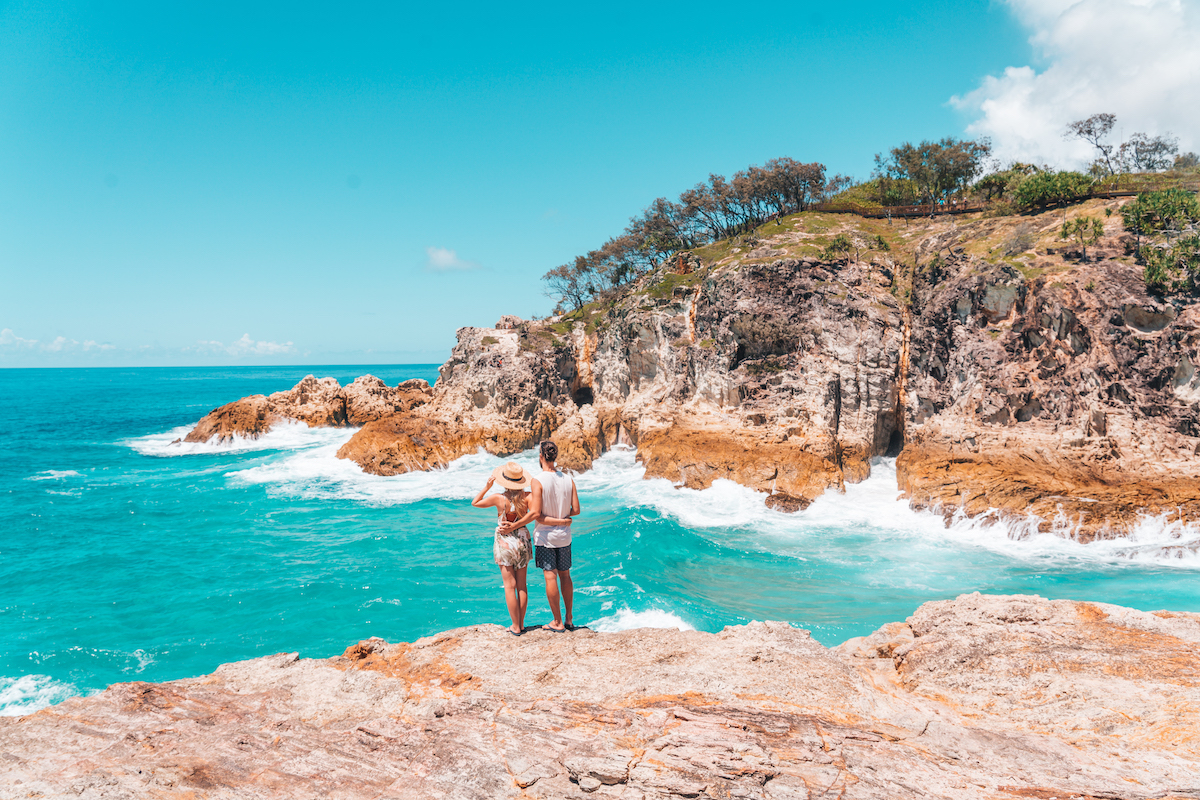 North Stradbroke Island is a little tropical gem located southeast of Brisbane. On Straddie (as the locals call it) you can do as much, or as little, as you like. There's bushwalking, kayaking, surfing, sandboarding, fishing, and even whale watching. Or just enjoy the chilled vibe and relax and unwind.
If you're keen to explore on foot, you can't go past the world-famous North Gorge Headlands Walk at Point Lookout. Famous for its amazing views, it's a great opportunity to spot kangaroos, dolphins, turtles, manta rays and much more.
For ocean lovers, snorkelling off North Stradbroke Island is a fantastic way to drink in the amazing sights of the colourful coral reefs and sea life that call these waters home.
The SeaLink South East Queensland ferry to the island frequently runs with a convenient daily schedule so it's easy to head over for a day trip or longer.
3. K'gari (formerly Fraser Island), Queensland

K'gari (formerly Fraser Island), the largest sand island on the planet, is the perfect destination if you're looking for either a relaxing resort experience or an adventure holiday with brilliant camping and fishing posts, 4WDing and outdoor activities.
Make sure you take a stroll along the famous Lake McKenzie followed by a dip in the cool clear water. You'll love feeling the squeaky white sand between your toes as you take in the beauty of this popular spot on K'gari (formerly Fraser Island). Eli Creek, the Central Station rainforest, Maheno Wreck and 75 Mile Beach are also a must-see and can be visited on a tour with K'gari Explorer Tours.
The Kingfisher Bay Ferry and Fraser Island vehicle barges run daily from River Heads, south of Hervey Bay.
4. Magnetic Island, Queensland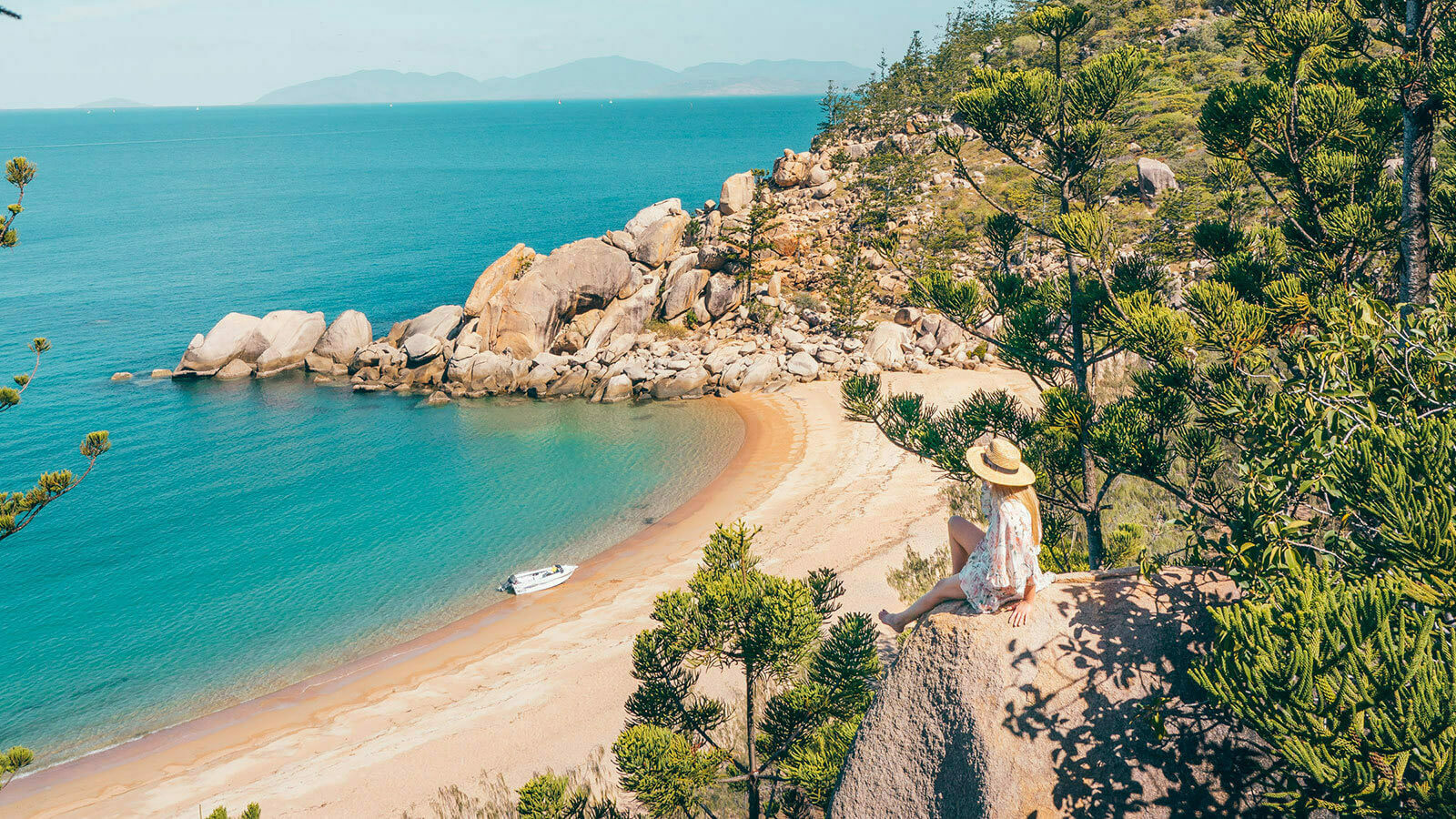 Magnetic Island offers something special for everyone: amazing coastal walks, spectacular beaches, stunning reefs and scenic bays, snorkelling trails, a rich local history, and magnificent weather all year round.
Popular places to explore on the island include the Forts Walk which offers magical views of the surrounding bays and beaches. With a 26 km network of walking trails, you can choose from a light, easy stroll or a more extensive hike depending on your fitness level.
The snorkel trail is another favourite with visitors to the island and a great way to explore the local reefs. The stunning waters of Horseshoe Bay, provides a great spot for some fun beach activities for the whole family.
Easily accessible by the SeaLink North Queensland ferry from Townsville, it's perfect for a day trip, short break or a longer and slower-paced island holiday.

5. Rottnest Island, Western Australia


This amazingly diverse location packs a lot into its small size. As soon as you set foot on the jetty on Rottnest Island, you'll begin to relax. Just 11 km in length and 4.5 km in width, the island is jam-packed with exciting leisure options for adventure seekers! It's also home to the famous and friendly little critter, the Quokka, which is the only native mammal on the island.
If you love the underwater world, make sure you explore the most popular snorkelling spots at The Basin, Parakeet Bay, Parker Point, Little Salmon Bay and Little Armstrong Bay.
Cycling around the island is the best way to experience this little paradise. Keep your eyes out for Quokkas as you pedal around. Getting a quokka selfie is a highly sought-after experience and one you'll love sharing with friends and family back home.
For something completely unique, The Wadjemup Lighthouse and Oliver Hill Battery on Rottnest Island will appeal to history lovers. A guided tour of the Rottnest Island tunnel system and Oliver Hill Gun Fortification is an absolute must. This military infrastructure played a crucial role in Australia's defence during World War II.
Take the SeaLink Rottnest ferry from Fremantle across to Rottnest Island and spend the day cycling around the island exploring the numerous beaches and bays.

6. Kangaroo Island, South Australia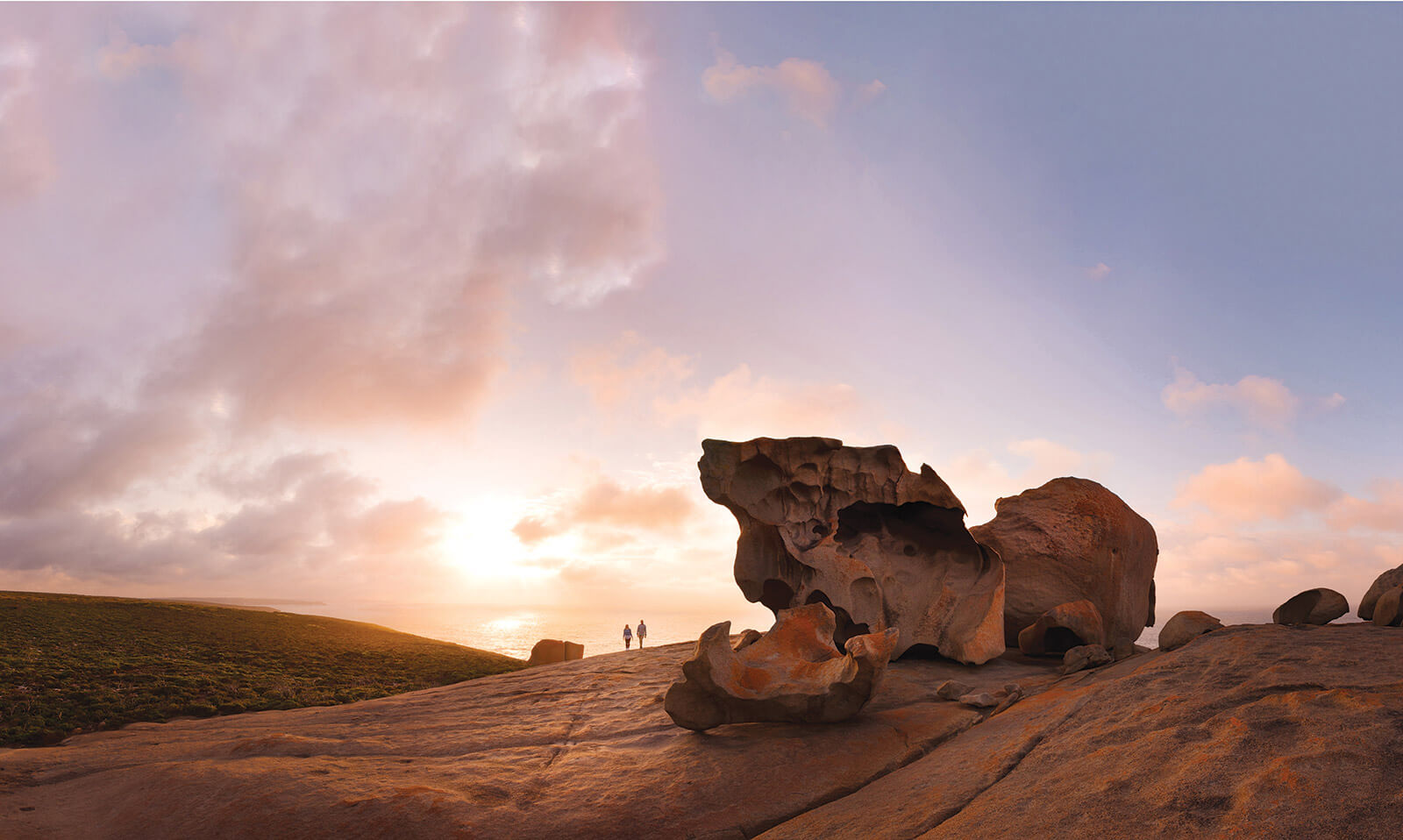 Kangaroo Island has everything you need to indulge your senses. Here, a rich diversity of landscapes, local produce and wildlife wonders are awaiting discovery.
Internationally celebrated for its pristine wilderness and wildlife as well as a thriving food and wine industry, you'll find just one day on KI is simply not long enough!
Put on your walking shoes and pack your daypack and head out to explore Flinders Chase National Park to see stunning rock formations sculpted by the wind, sea and rain over 500 million years. The entire area is an incredible location for memorable photo opportunities.
Kangaroo Island is the only place in the world where you take a guided tour to walk amongst an Australian sea lion colony at the Seal Bay Conservation Park.
If you consider yourself a foodie, Kangaroo Island will tantalise your tastebuds. Famous for its honey, fresh seafood, gin and wines, the produce here is world-famous.
Board the SeaLink South Australia ferry at Cape Jervis to head across to Penneshaw where you can begin your island adventure.

7. Tiwi Islands, Northern Territory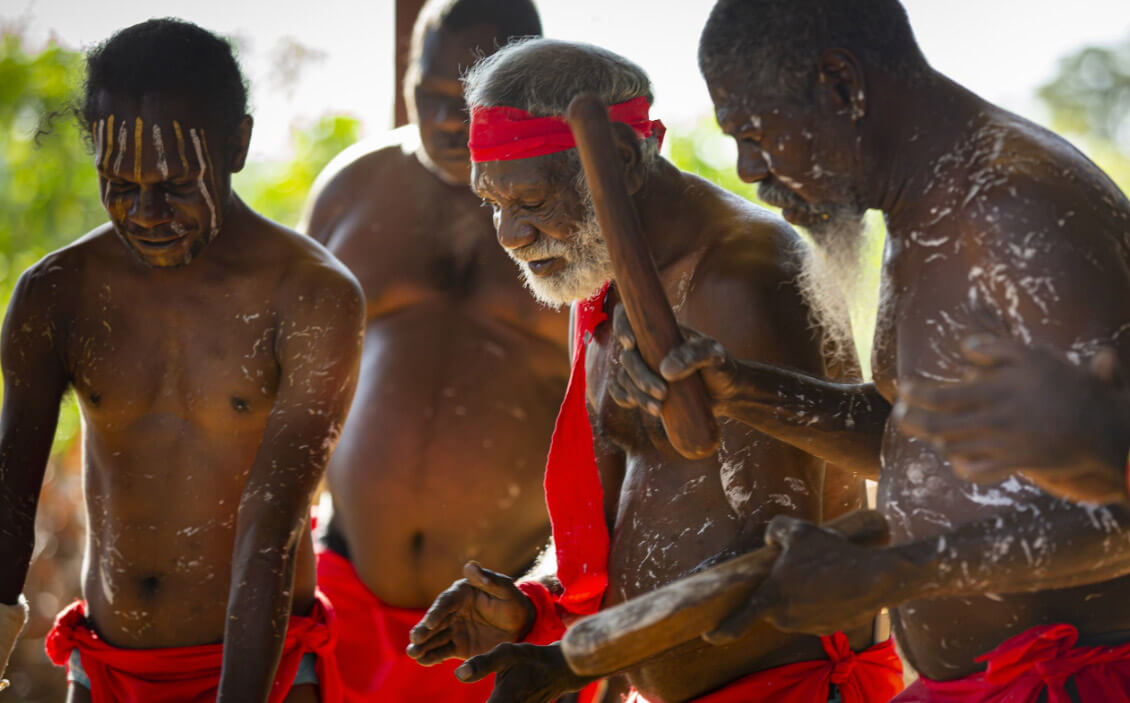 If you're seeking a destination with a distinct difference, be sure to visit the Tiwi Islands at the top end of Australia. The Tiwi Islands are known as 'the islands of smiles'.
The Tiwi people are internationally renowned for their individual style of art including carvings and bright textile designs. Prized by collectors, many Tiwi artists have exhibited around the world.
To get a truly authentic experience, join the SeaLink Northern Territory 'Tiwi By Design' tour and head to the island via ferry across the waterways. Accompanied by a local guide, you'll learn about island life, visit the Patakijiyali Museum and tour the historic mission precinct.
You'll also experience the unique and spiritual Welcome Smoking Ceremony - an insight into the ancient culture of the Tiwi people.

8. Bruny Island, Tasmania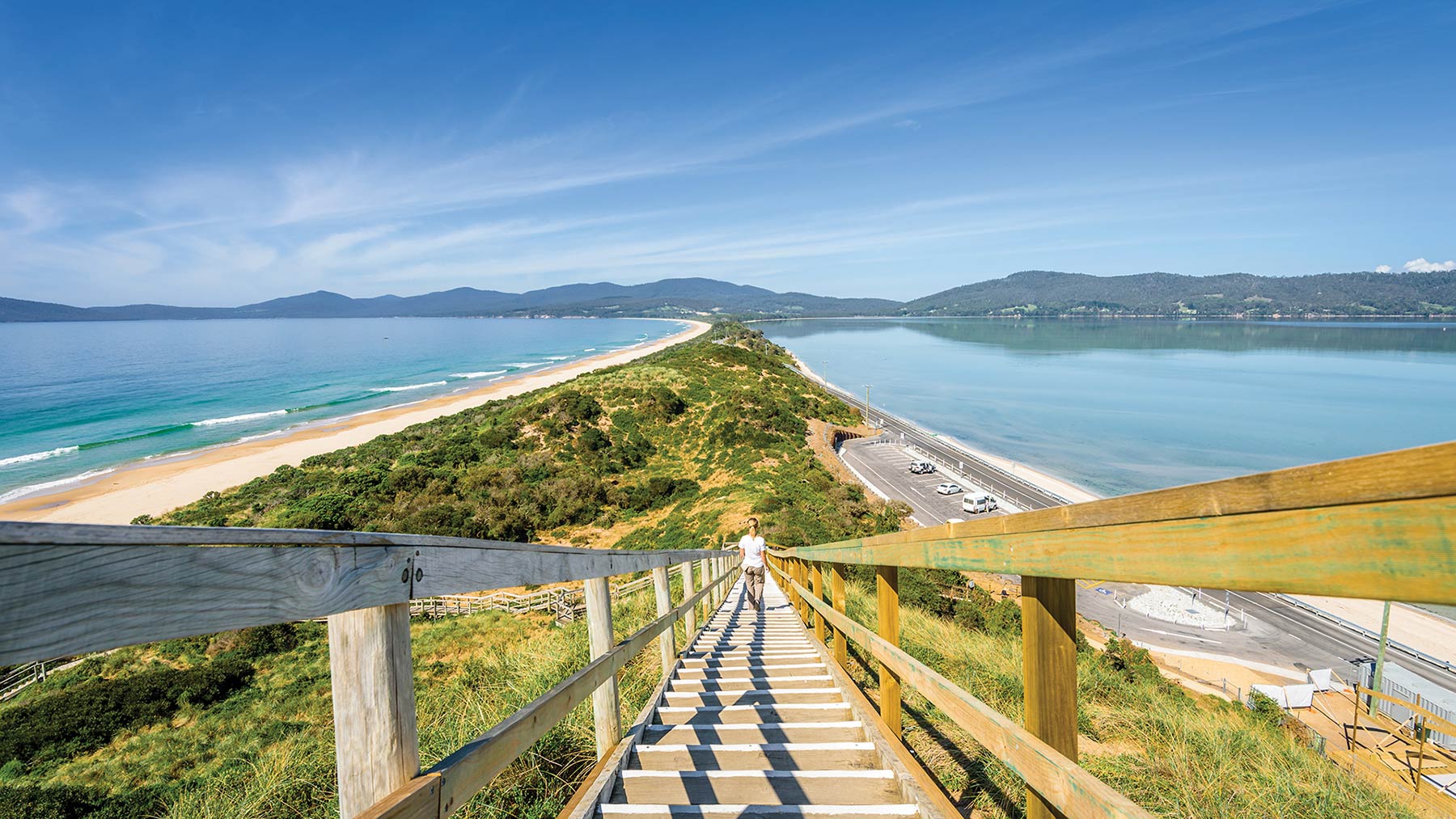 Experience the best the Tasmanian wilderness has to offer, with a visit to Bruny Island. Famous for its cliff-top views accessible by numerous walking trails, Bruny is a must for photographers and nature lovers. For food lovers, there's gourmet cheese, wine, whiskey, and oysters plucked fresh from the ocean to savour.
If you love exploring on foot, make sure you hike the Labillardiere Peninsula Circuit. The short loop is ideal for a casual stroll, while the all-day walk will suit experienced trekkers.
If you prefer being on the water, book yourself on the Bruny Island Cruises wilderness cruise. You'll pass towering sea cliffs, spot a variety of coastal wildlife such as seals, dolphins, and seabirds and depending on the time of year may even see migrating whales.
On your list of Bruny Island things to do, visit the Bruny Island Cheese Company, Smoke House, Chocolate Company and Get Shucked Oysters. Don't miss out on a tasting at the House of Whisky and Bruny Island winery for a selection of locally produced premium wines.
Jump on board the SeaLink Bruny Island ferry to head across from the mainland to Bruny Island for a foodie and nature adventure like no other.
Sign up for Brilliant Benefits
Not yet a member of our free Brilliant Benefits club? Looking for another perfect holiday getaway? Sign up to Brilliant Benefits and enjoy great offers on your next holiday or browse through our curation of brilliant experiences all around Australia to help discover your "where to next?"

Brilliant Inspirations Travel Blogs
Join us as we take you on a trip across Australia's must-visit destinations and beyond. Want to experience unforgettable adventures, see incredible nature and wildlife, taste premium food and wine, and much more? It's time to dream big. Take a look through our blogs to find inspiration for your next epic journey.