5 unique experiences you can only have in South Australia
South Australia is a land of hidden gems and bucket list experiences. From incredible nature, and native wildlife to world-class unique wineries, South Australia is truly a special place.
Did you know that South Australia is bigger than Texas and is equal to the combined areas of France and Germany? With so much diversity and unique landscapes, South Australia is truly every traveller's delight with a mix of the world in one place. Take a look at some of the most incredible, unique experiences in South Australia that can't be seen anywhere else in Australia.

1. Walk amidst a colony of sea lions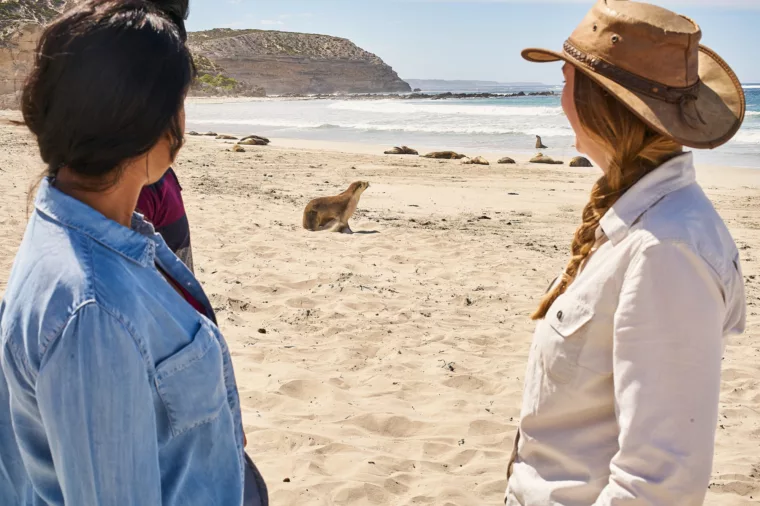 Seal Bay Conservation Park on Kangaroo Island is Australia's third-largest sea lion colony and is also the only place in the world where you can experience these beautiful creatures up close. Take a guided walk on the beach for a rare opportunity to walk amongst a colony of wild Australian sea lions.
Discover this unique experience and uncover South Australia's hidden gem Kangaroo Island, on a Kangaroo Island Experience Day tour. 
2. Find a slice of Bavaria in the hills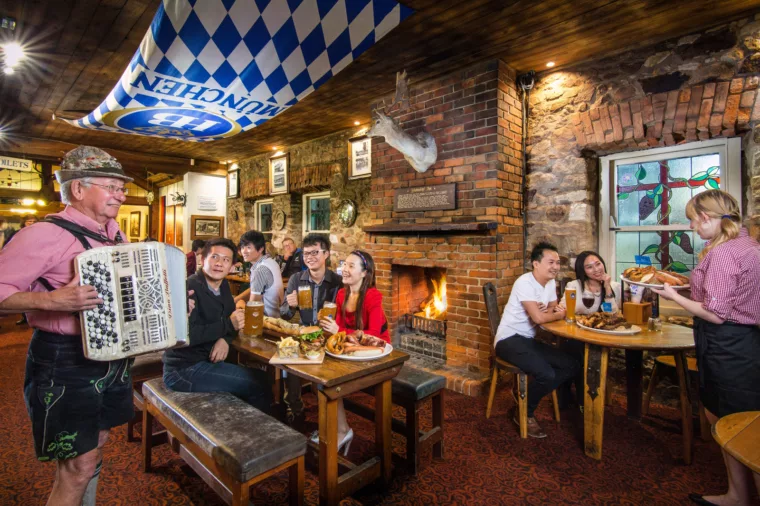 Hahndorf is a historic German town nestled in the Adelaide Hills region, situated just 28 km southeast of the city. Often called "Australia's oldest surviving German town", Hahndorf is home to distinct European flavours and delicacies such as bratwurst, bockwurst sausages, schnitzels, and of course beer.
Take a stroll across the tree-lined streets of this charming town and stop by to pick up pretzels from a local bakery. If you're around in April, participate in the inaugural Pretzel Festival from April 29 and 30. You can shop to your heart's delight and indulge in artisanal cheese, leatherwear, jewellery, scented candles, and more. Take a break from the shopping and grab a beer at one of its many German-style pubs. We recommend The Hahndorf Inn in the heart of the town for its supersized beers and giant schnitzels.
Visit Hahndorf with Adelaide Sightseeing on the Ultimate Adelaide and Hahndorf Tour.
3. Cruise on the largest paddlewheeler on the Murray River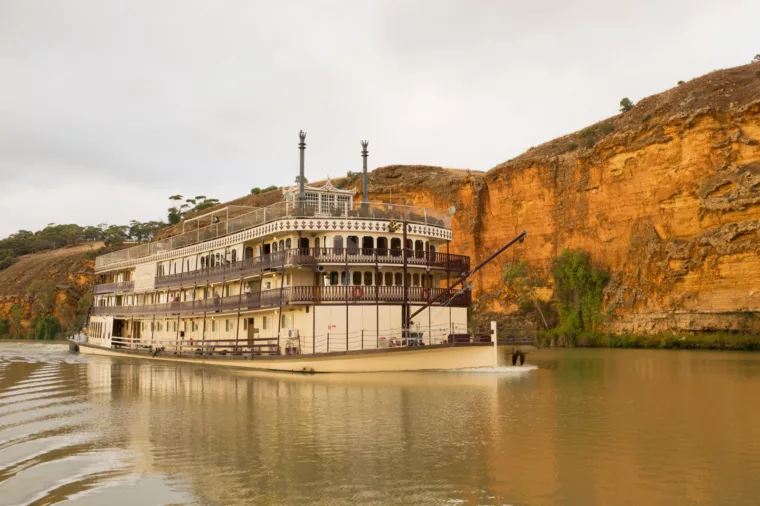 Discover the wonderful wildlife in an outback setting on this unique cruise along the Murray River. What makes it even more special is that it's onboard PS Murray Princess, an authentic paddlewheeler propelled by its massive stern wheel. Give in to the yesteryear charm and character on this large cruise with modern amenities suited for your cruising pleasure. On this cruise you can explore the maze of the river and the birdlife. Watch for darters, herons and egrets feeding along the river's muddy edges. Cruising along the ancient, untouched land of the Murray River region and passing by some of the most historic towns is one of the best things to do in South Australia. 
Jump aboard PS Murray Princess and experience a 3, 4 or 7 night cruise.
4. Wine and dine in a multi-level Rubik's Cube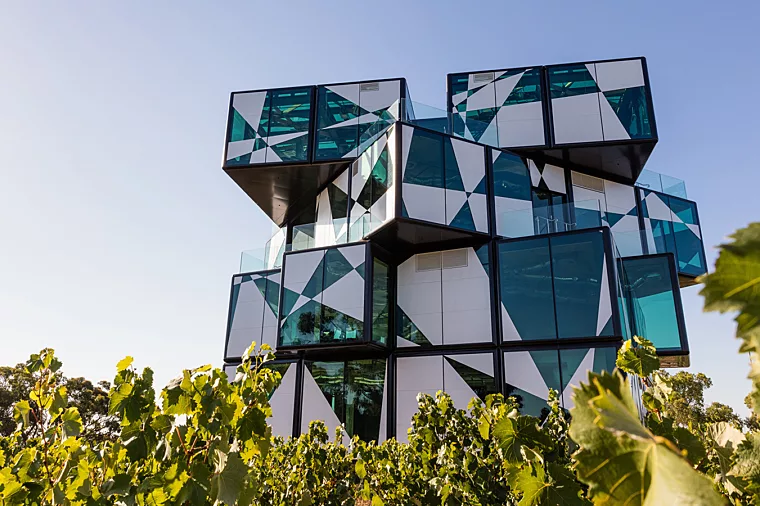 The imposing structure designed like a Rubik's cube is now an icon and is one of the most unique things to do in South Australia. Lose yourself in this maze-like structure filled with surrealistic installations and graphic artworks by Salvador Dali or indulge in a wine tasting to experience the best of McLaren Vale wine region.
Visit the d'Arenberg Cube with Adelaide Sightseeing on the McLaren Vale & d'Arenberg Cube Experience.
5. Visit Australia's best beach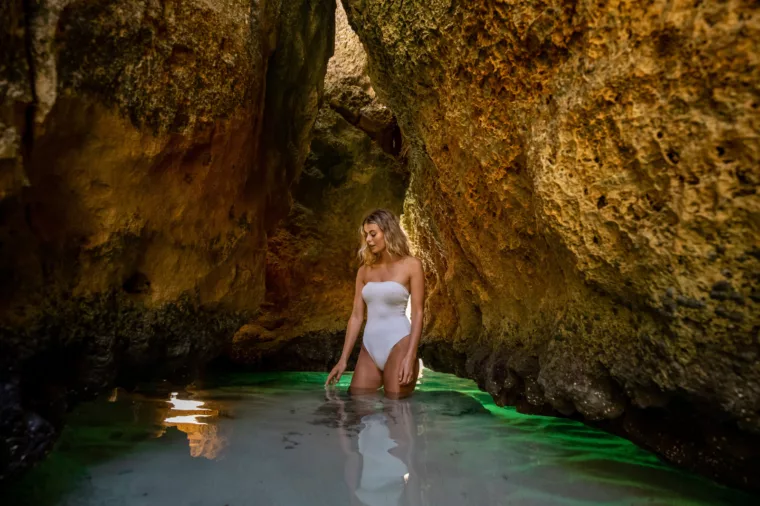 Kangaroo Island's Stokes Bay was recently named the best beach in Australia and for good reason. This pristine, secluded bay on the North Coast of Kangaroo Island is one of KI's hidden gems – on arrival you will be welcomed by a bouldered beach, but follow the signs to the beach, walk through a cave-like structure and the tranquil beach, gentle surfs and giant rockpools reveal themselves. Expert tip: Make sure you check the tide times to ensure you can safely make it to the picturesque side of the beach. 
Discover Stokes Bay and the beauty of Kangaroo Island on a 6-Day Island Getaway Self Drive Package.
Explore the unique beauty of South Australia with these bucket-list holiday experiences. 
Sign up for Brilliant Benefits
Not yet a member of our free Brilliant Benefits club? Sign up to Brilliant Benefits and enjoy great offers on your next holiday or browse through our curation of brilliant experiences all around Australia to help discover your "where to next?"
Brilliant Inspirations Travel Blogs
Join us as we take you on a trip across Australia's must-visit destinations and beyond. Want to experience unforgettable adventures, see incredible nature and wildlife, taste premium food and wine, and much more? It's time to dream big. Take a look through our blogs to find inspiration for your next epic journey.