5 epic culinary experiences across Australia's coasts
A coast-to-coast guide to some of Australia's best food and wine experiences money can buy. From fine dining experiences to unique spots, here are our top picks
Australia is known for its incredible natural wonders, dramatic landscape, envy-inducing beaches, and bucket-list-worthy experiences. Add to this list an ever-evolving food scene and you've got the perfect recipe for an unforgettable Aussie holiday. If a gourmet escape is on your mind, look no further than these 5 food and wine experiences along Australia's vibrant coasts and islands. It's time to make all your foodie dreams come true.
1. The Enchanted Fig Tree, Kangaroo Island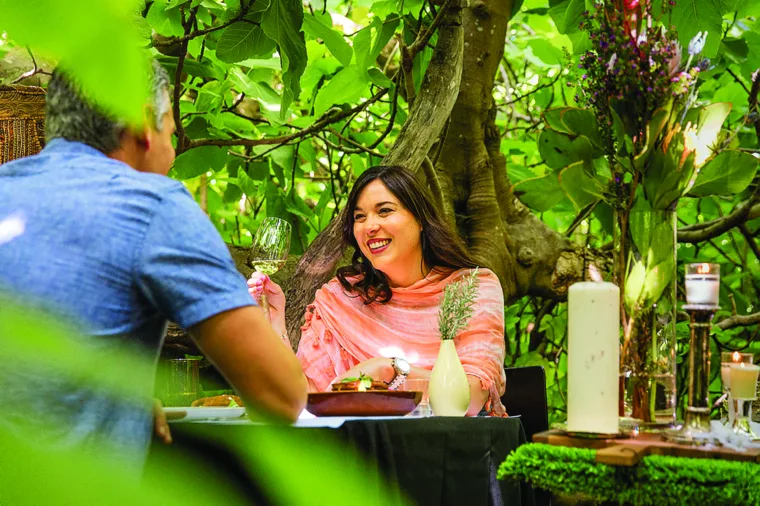 Get ready for a magical one-of-its-kind dining experience under the gnarled branches and shimmering leaves of a 120-year-old fig tree on Kangaroo Island. The menu is inspired by the island's unique flora and fauna and includes a bit of history, a splash of storytelling, a sprinkle of unexpected and oodles of flavour. Expect to be greeted by little tables set up in tiny nooks of the giant tree that gives you a lot of privacy, all done up beautifully with festoon lights and an Enid Blyton book on every table. Talk about a fairy-tale setting! The menu includes shio koji marinated beef, wheat and red sorghum pain de partage and more. The experience runs every year from November to April and is a must-do when on Kangaroo Island. 
Book here: The Enchanted Fig Tree 
2. Luxe Seafood Cruise, Rottnest Island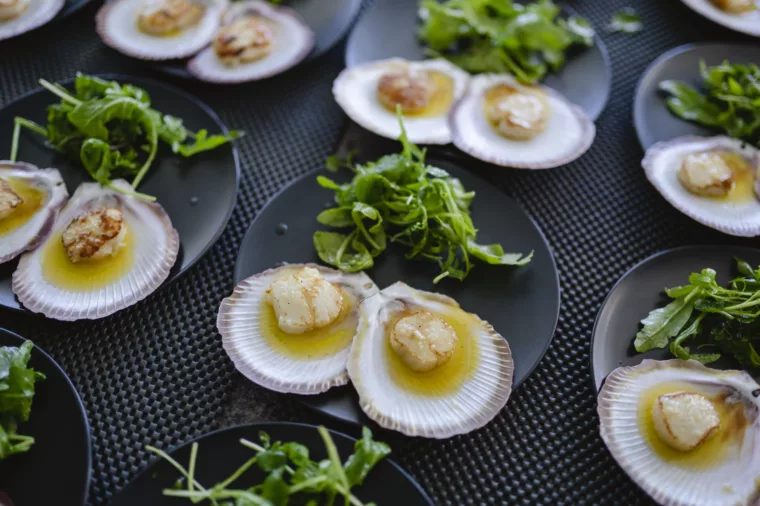 Seafood lovers, this is an experience you don't want to miss. Cruise along the turquoise waters of Rottnest Island as you indulge in a 7-course progressive sea-to-plate lunch with bottomless drinks and endless views. Your experience starts with a welcome cocktail, progressing to sparkling wine, then exquisite whites paired with fresh seafood. You can also partake in catching the lobster for your meal or just watch others do all the hard work. The menu includes freshly shucked oysters, blue swimmer crab terrine, barramundi, and more. Take a break from all the incredible food, and jump into the ocean for a swim in one of Rottnest Island's iconic bays – either Parakeet or Longreach.

Book here: Rottnest's deluxe dining experience on the water 
3. The Jackson presents 'In The Sun' featuring Veuve Clicquot champagne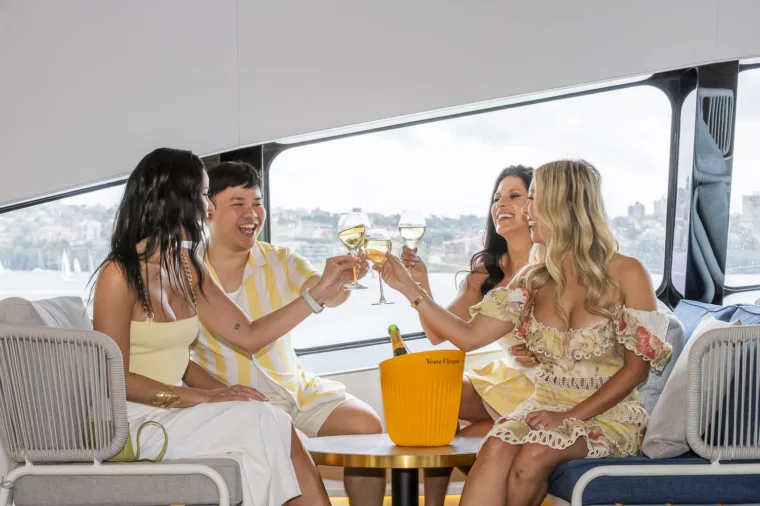 There's no better way to enjoy Summer in Sydney than with your friends on a luxury superyacht surrounded by some of the finer things in life - champagne, Clicquot-inspired canapes and a luxe oyster bar. Adding to the vibes is a stellar line-up of internationally acclaimed artists who will deliver some of Sydney's hottest sounds. Not to mention the everchanging views of stunning Sydney Harbour. Add this experience to your ultimate Summer bucket list now!
Book here: Veuve Clicquot In The Sun on The Jackson
4. Gold Penfolds Dinner Cruise, Sydney Harbour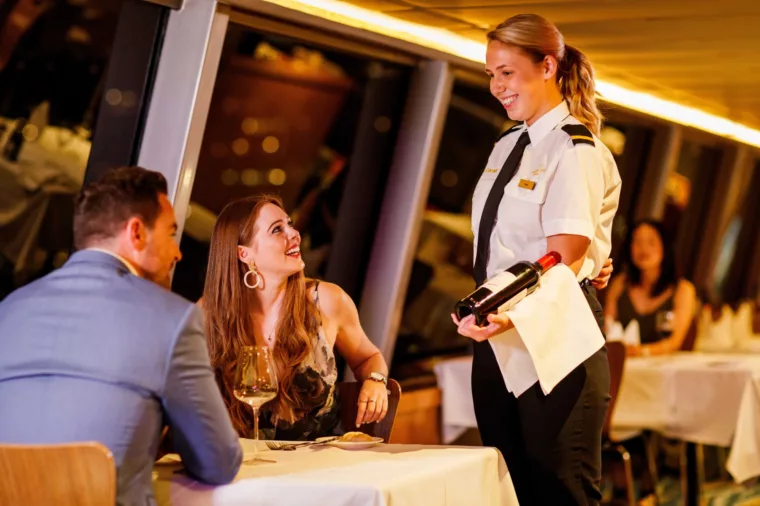 Consistently rated as one of the best harbour experiences, the Gold Penfolds Dinner Cruise pairs the best of gourmet Australian food and wine. The six-course degustation includes the famous seared scallops and beef tenderloin paired with Penfolds wines including the classic St Henri Shiraz. Make sure to get a window seat and watch the world go by or go up the open decks and capture Sydney's iconic Harbour Bridge by night.
Book here: Sydney Gold Penfolds Dinner Cruise
5. Crab Claw Island Cruise and Seafood Buffet, Northern Territory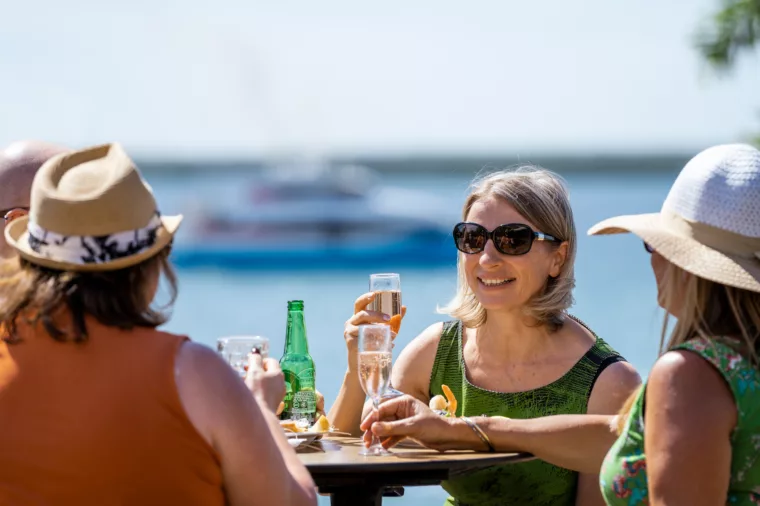 Spend a relaxing day cruise from Darwin to Crab Claw Island for an extraordinary meal. Feast on locally caught barramundi, threadfin salmon and prawns, oysters, black angus porterhouse steak and more with stunning harbour views. After lunch spend some time swimming in the pool at the resort or go for a bush walk to burn off the extra calories. We won't judge if you choose to simply put your legs up and take a nap because honestly, a decadent meal like this one calls for an afternoon siesta. The season starts on April 1, 2023.

Book here: Crab Claw Island Cruise and Seafood buffet
Sign up for Brilliant Benefits
Not yet a member of our free Brilliant Benefits club? Sign up to Brilliant Benefits and enjoy great offers on your next holiday or browse through our curation of brilliant experiences all around Australia to help discover your "where to next?"
Brilliant Inspirations Travel Blogs
Join us as we take you on a trip across Australia's must-visit destinations and beyond. Want to experience unforgettable adventures, see incredible nature and wildlife, taste premium food and wine, and much more? It's time to dream big. Take a look through our blogs to find inspiration for your next epic journey.