Winter escapes in Australia that we've been dreaming of this year
Whether you prefer a tropical getaway in Queensland or a quiet retreat in secluded Kangaroo Island, winter holidays in Australia have something for everyone
As mellow autumn gradually gives way to the enchanting embrace of winter, Australia unveils a captivating realm of experiences. It's time to rug up, fire up the pits, savour a glass of red and enjoy the winter season in Australia. Winter in Australia typically spans from June to August, showcasing diverse landscapes and climates in different parts of the country.
Whether it's indulging in a cozy retreat by the fireplace on untamed Kangaroo Island or celebrating the Tailor fishing season on K'gari (formerly Fraser Island), Australia beckons travellers with its unique charms and unforgettable winter holidays. Here are some winter holiday ideas to help you plan your perfect winter getaway, especially during school holidays.
Best places to visit in Australia during winter
1. Kangaroo Island, South Australia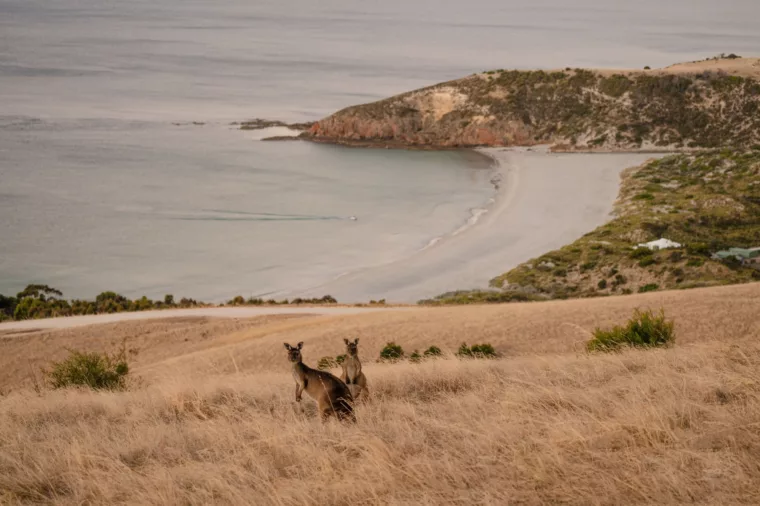 Experience winter unfiltered on Kangaroo Island, where the reds taste better, the sky puts on a show of pinks, purples, and blues and the island's wildlife emerges from the bushland. Winter is truly that time of the year when Kangaroo Island comes alive.

And to make the most of your winter holiday, you can enjoy bonus offers on select accommodations and discounts on a wide range of experiences across the island. Just book your ferry with SeaLink Kangaroo Island and enjoy the best of winter in Australia.
2. Rottnest Island, Western Australia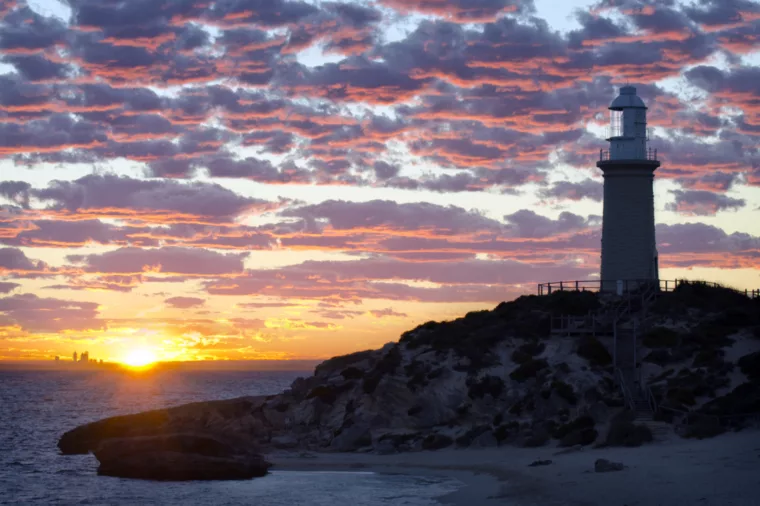 Winter in Australia is the best time to visit Rottnest Island. As soon as you step off the SeaLink Rottnest Island ferry at Thomson Bay, you will be greeted by the vibrant blues of the ocean and the emerald green of the bushland.
The days are cooler and shorter but that means plenty of unique ways to explore the island, without the summer crowd. Rottnest Island's captivating natural beauty comes alive during the winter months, quokkas are more active, and the milder weather makes exploring the island a lot more fun.
Check out brilliant winter experiences on Rottnest Island. 
3. North Stradbroke Island, Queensland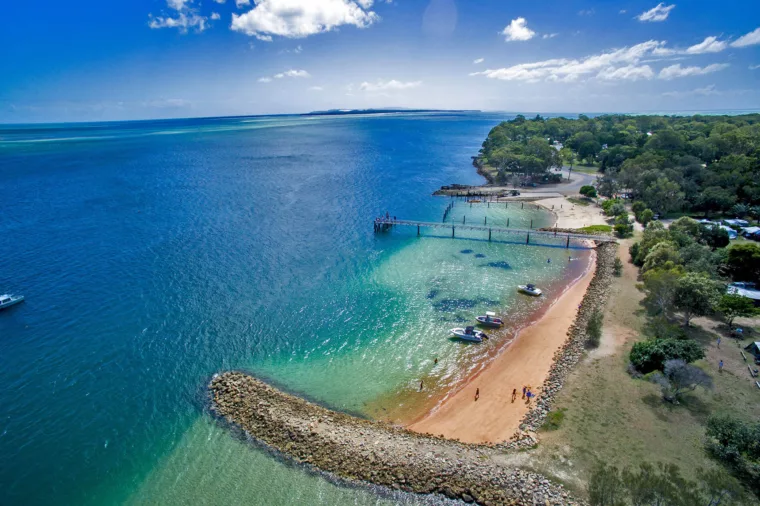 Escape to the stunning North Stradbroke Island, affectionately known as Straddie this winter. While most of the country shivers, North Stradbroke Island enjoys moderate temperatures and sunny days. The daytime highs in July are about 22º Celsius making Straddie the perfect winter holiday destination in Australia.
Even in the cooler months, the island's many picturesque beaches remain inviting. Get ready to bask in the sun, witness the migration of humpback whales and head out on a bushwalking adventure.
4. K'gari (formerly Fraser Island), Queensland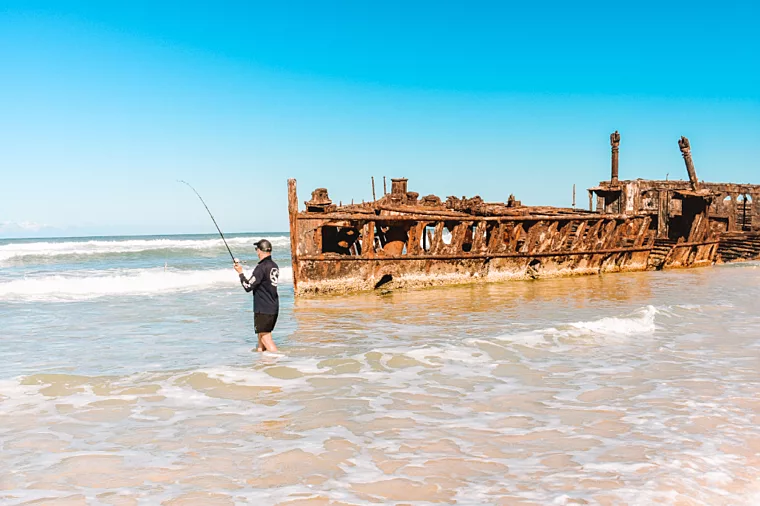 K'gari (formerly Fraser Island) is located off the coast of Queensland and is the world's largest sand island and a UNESCO World Heritage Site. With average temperatures ranging from 18 to 25º Celsius, travellers can be sure to enjoy outdoor adventure activities without sweltering in the summer heat.
Apart from discovering beautiful waterfalls, dipping in crystal clear freshwater lakes, and 4WD adventures, winter months on K'gari (formerly Fraser Island) are also the time for Tailor fishing – one of the island's popular attractions.
Celebrate the Tailor fishing season by participating in the ultimate beachside fishing competition called Tailor Made. The winner can walk away with an unforgettable 3-night stay at K'gari Beach Resort.
5. Magnetic Island, Queensland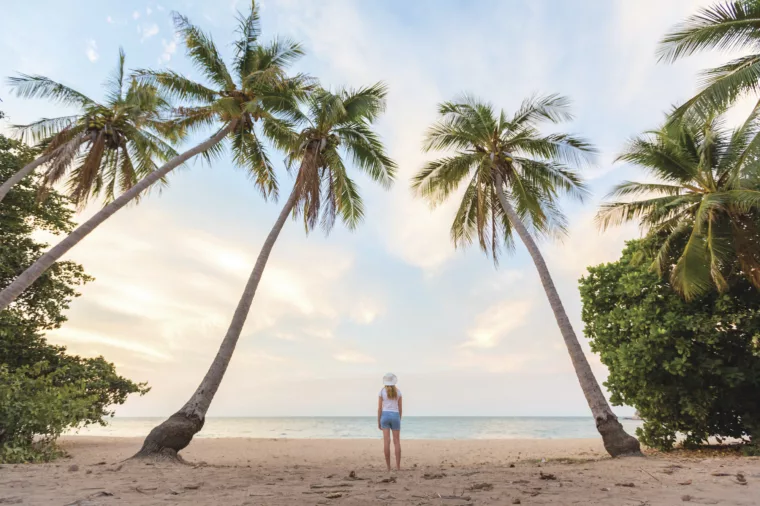 Magnetic Island is the perfect winter escape for those wanting to soak up the sun. The island enjoys 320 sunny days a year, abundant wildlife, and a remarkable coastline dotted with pristine beaches. If you are a nature enthusiast you will enjoy the many popular hiking trails, for those wanting to slow down, the laidback atmosphere, charming cafes, and restaurants make for the ideal winter holiday.  Winter on Magnetic Island is a great time to enjoy whale-watching activities. These amazing mammals love playing in the warm waters of the Great Barrier Reef.  
6. Bruny Island, Tasmania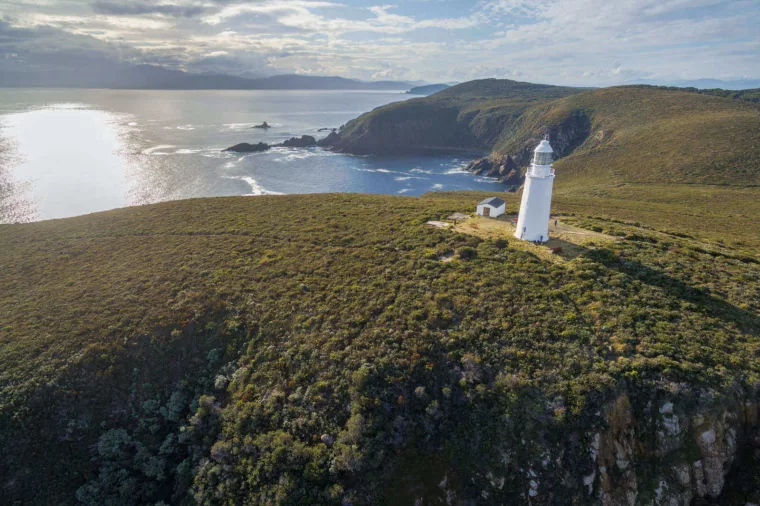 We can't talk about winter holiday destinations in Australia without the mention of the stunning Bruny Island in Tasmania. The winter season accentuates its rugged natural beauty, long stretches of rocky coastlines, and stunning beaches.
The winter season on Bruny Island is for the brave and adventurous. There's something weird and wonderful to discover – whether it's the local Tassie Whisky or a true paddock-to-plate experience at Bruny Island Cheese. It's one of the best things to do in winter. And if you're lucky, you can even catch a glimpse of the magical Southern Lights along the way. Book your SeaLink Bruny Island ferry and head off on a winter adventure.
7. Darwin, Northern Territory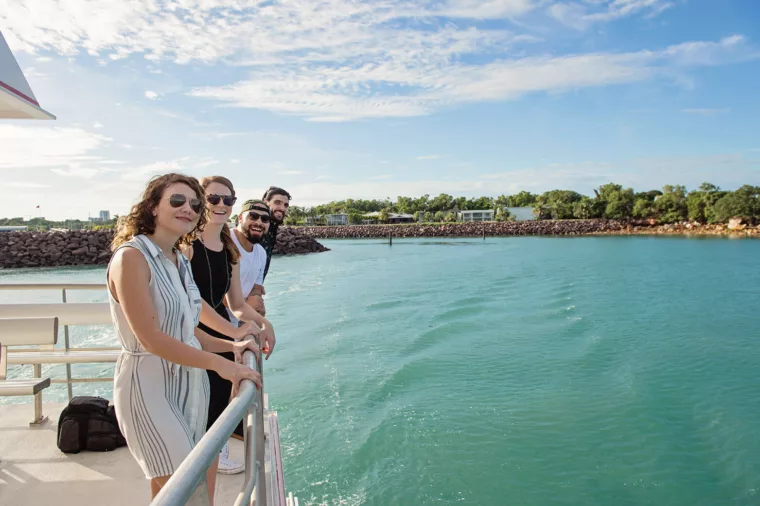 Looking to escape the cold and spend a week in shorts and a tee? Darwin is among the top winter destinations in Australia owing to its 'dry season'. You can go for a swim, hop on a cruise or simply relax. And if you like, you could leave the planning to us and simply enjoy your perfect Darwin Getaway. 
Top winter events in Australia in 2023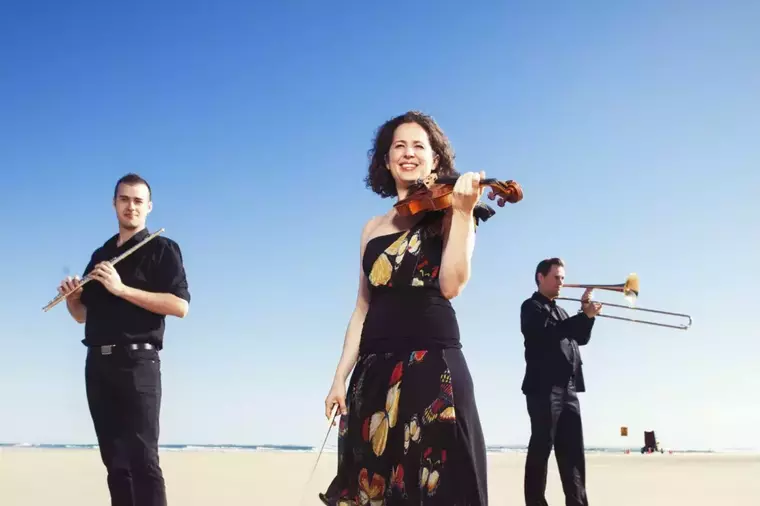 1. Stradbroke Chamber Music Festival
Featuring some of Australia's finest musicians, a total of six concerts will enthrall classical music lovers. Get set to kick back, relax and enjoy three days of music amid the winter sun, surf, and humpback whales of Straddie.
Dates: 21-23 July 2023
2. Australian Festival of Chamber Music
For classical music lovers, the Australian Festival of Chamber Music is a unique ten-day program holding performances in Queens Gardens, in enchanting cathedrals, and even on Orpheus Island. Extend your stay and head to Magnetic Island with SeaLink to enjoy a tropical winter getaway.
Dates: 29 July to 7 August 2023
3. Tiwi Football Grand Final and Annual Art Sale
Tiwi Islands Football Grand Final is one of the biggest events on the island. To be slated in August, it's the perfect time to make a trip to Tiwi Islands and witness this sporting extravaganza.
Date: 6 August 2023
4. Straddie Arts Trail
Held across the island communities of North Stradbroke Island, the Arts Trail features open studios, pop-up stores and gallery spaces. It's the perfect way to encourage and embrace local art and artists.
Dates: 11-14 August 2023
5. SeaLink Magnetic Island Race Week

Join the annual SeaLink Magnetic Island Race Week which brings together the excitement of competitive sailing and community events. 
Dates: 31 August - 6 September 2023
Sign up for Brilliant Benefits
Not yet a member of our free Brilliant Benefits club? Looking for another perfect holiday getaway? Sign up to Brilliant Benefits and enjoy great offers on your next holiday or browse through our curation of brilliant experiences all around Australia to help discover your "where to next?"
Brilliant Inspirations Travel Blogs
Join us as we take you on a trip across Australia's must-visit destinations and beyond. Want to experience unforgettable adventures, see incredible nature and wildlife, taste premium food and wine, and much more? It's time to dream big. Take a look through our blogs to find inspiration for your next epic journey.