7 must-visit spring destinations in Australia in 2023
The blooming spring season is an ideal time to pack your bags and set off on an unforgettable trip to enjoy the beauty of Australia
Spring's arrival turns Australia's cities and countryside into a living canvas of colour: think the vibrant purple of a jacaranda or the crisp yellow of canola fields, there's breathtaking beauty for as far as the eye can see. And the best way to experience the new season is by setting off on an unforgettable journey. These are the best destinations to enjoy spring in Australia in 2023.
1. Perth, Western Australia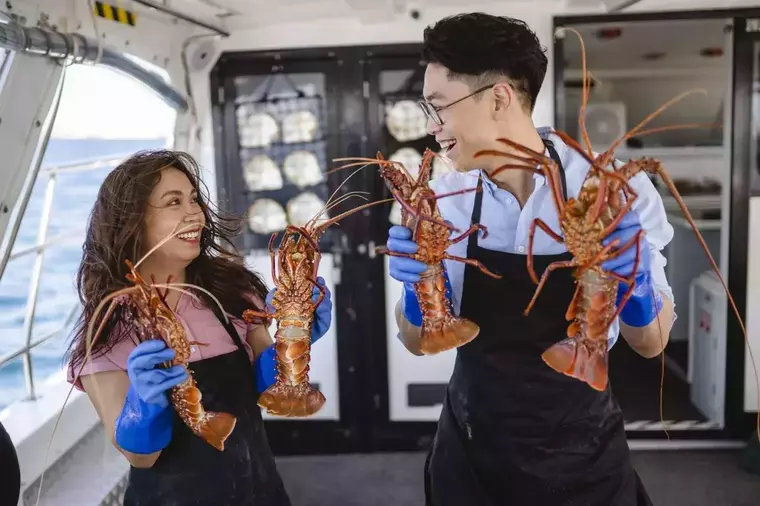 Perth and its stunning surrounding regions turn into a kaleidoscope of colours during spring. The warmer days are perfect to soak up some sun on the beach or try activities such as paddleboarding and surfing. And if you're looking to take it up a notch, jump aboard the Luxe Island Seafood Cruise to enjoy freshly caught lobster, chilled Margaret River wines, and of course the azure blue waters of Rottnest Island. This bucket list experience is a foodie dream come true.
For a more relaxing pace, why not head off on a Swan River cruise and experience the wine region of Swan Valley? It's the perfect way to taste your way through the incredible wines and fresh produce. 
2. Sydney, New South Wales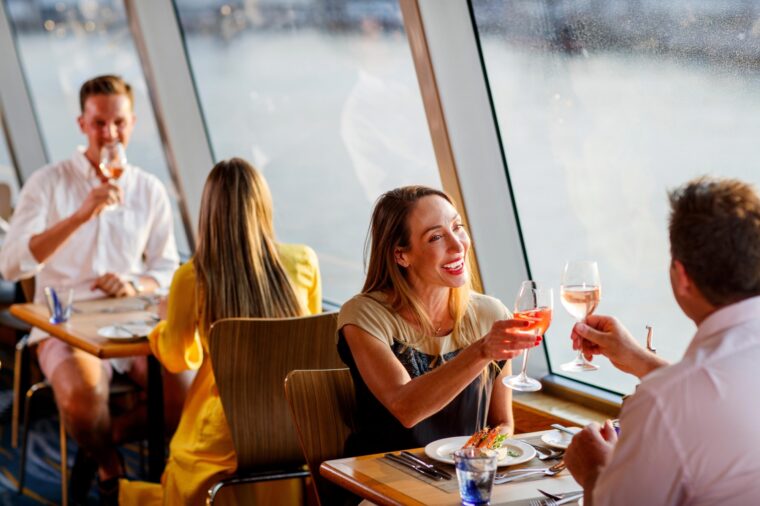 Sydney is swathed in hues of purple during spring thanks to the blooming of the famous jacaranda flowers. It's also the time when the city's many parks and gardens come alive – you can take casual strolls or plan a picnic to enjoy the natural beauty. The milder weather is a great reason to spend some time outdoors on a Sydney Harbour Cruise while you enjoy the stunning views in a unique way. You can also book a lunch cruise that features a 3-course menu onboard the air-conditioned super-cruiser Sydney 2000.
3. K'gari (formerly Fraser Island), Queensland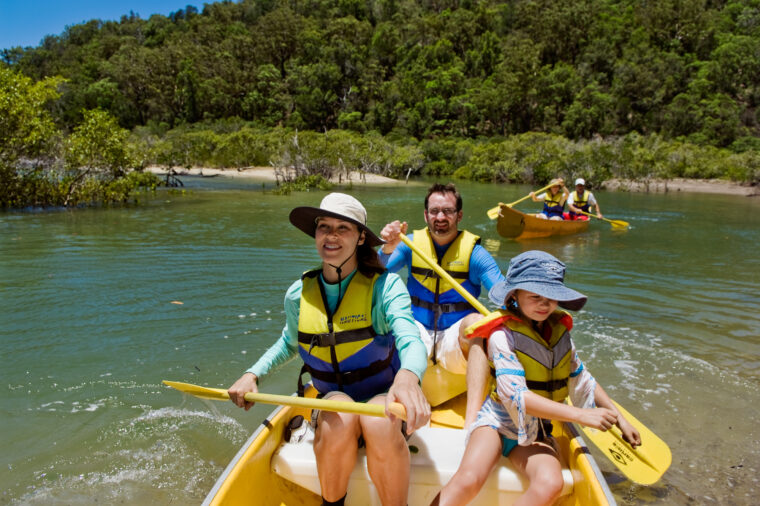 While the sunny coast of Queensland is picture-perfect at any time of the year, spring is a wonderful time to experience the abundant natural beauty of K'gari (formerly Fraser Island). The beaches are not as crowded so you can enjoy the famous 75 Mile Beach, Lake McKenzie, and the beautiful Wanggoolba Creek. Or head off on an adventure with guided canoe tours. To sweeten the deal, you can get free accommodation, ferry travel, breakfast, and dinner for kids aged 4 to 14 years when you stay at Kingfisher Beach Resort. Now isn't that a great way to spend the school holidays?
4. Adelaide, South Australia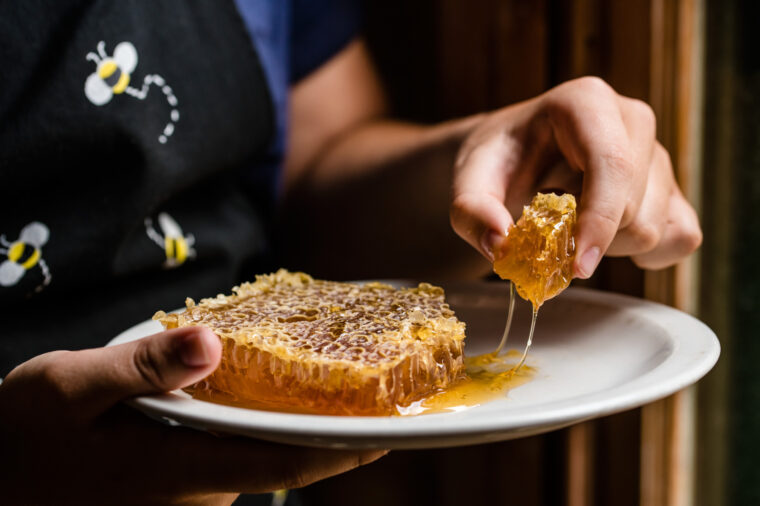 Spring is a fantastic time to visit Adelaide, when it comes alive with a range of events and activities. Known for its milder climate during spring, Adelaide is the gateway to some of the best wine regions in the country. Spend a day out in the Barossa Valley on an intimate wine experience or hop on the ferry and head over to Kangaroo Island. As winter gives way to spring, the island awakens to showcase its natural wonders. Pick the 6-day island getaway self-drive package to experience KI's beauty at your own pace. Taste some of the rarest honey in the world at Clifford's Honey Farm, take a walk through lavender fields at Emu Bay Lavender Farm, go on guided walking trails, or just dial back to island time and relax.
5. Magnetic Island, Queensland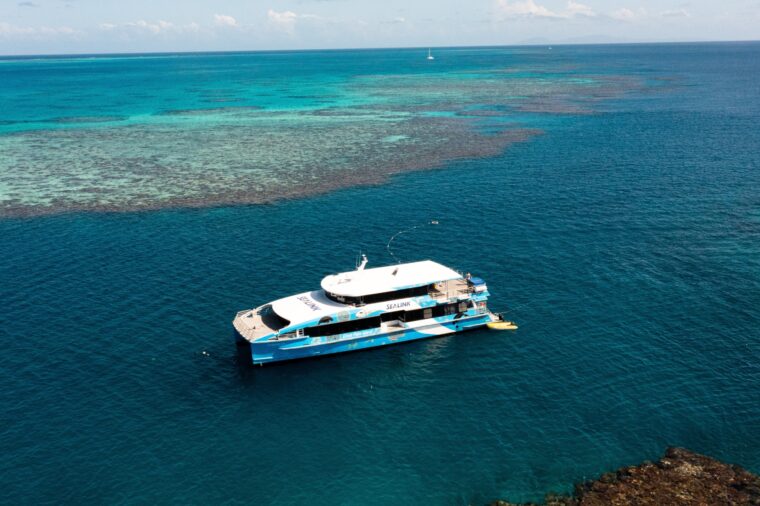 Just a short ferry ride from Townsville, Magnetic Island in spring is full of lush landscapes, great weather for hiking and wildlife spotting. You can also explore the World Heritage-listed Great Barrier Reef and the Museum of Underwater Art (MOUA). Warm seas, lots of sunshine, and great visibility underwater can only enhance your experience, minus the crowds. Spring is also your chance to enjoy the waters off the Great Barrier Reef before stinger season. While special swimming enclosures are installed on some of the most popular beaches, spring is indeed your last chance to enjoy some of the more secluded spots.
6. Darwin, Northern Territory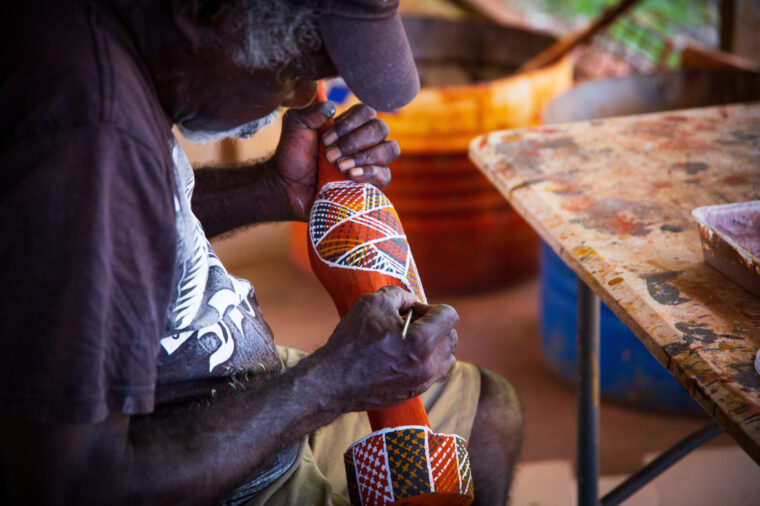 Spring falls within Darwin's dry season, which means clear skies and minimal rainfall making it ideal for outdoor adventures. Explore Darwin's bustling Mindil Beach Sunset Market and discover its rich history and culture on the Tiwi By Design tour or explore the many national parks.
7. Hobart and Bruny Island, Tasmania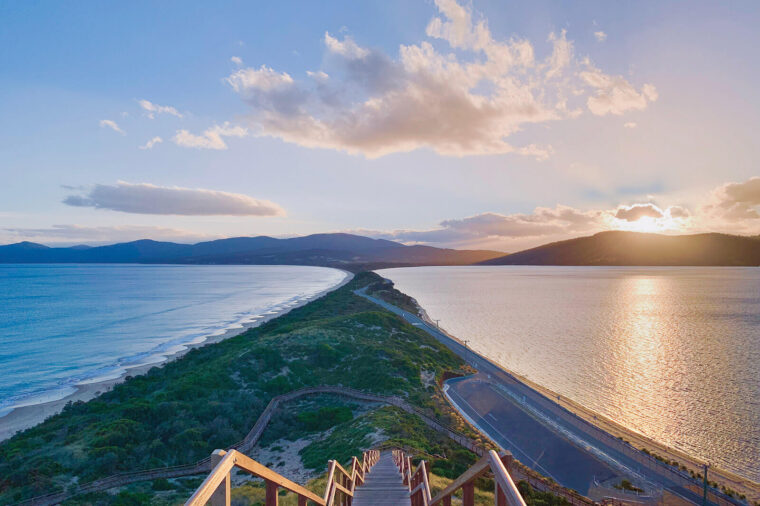 Take a short break to southern Tasmania, which is also home to Australia's second oldest capital city – Hobart. Check out the famous Salamanca Markets, walk around the city, and then head off to Bruny Island with Hobart and Bruny Island Eco Experience. Spring falls outside the peak tourist season on Bruny Island. You can enjoy the island's wildlife, adventure activities, and stunning panoramic views from The Neck Lookout or Bruny Island Lighthouse. An unhurried pace of travel can give you ample opportunities to indulge in the many delicious fresh produce such as cheese, seafood, and other gourmet treats.
When is spring in Australia?
In Australia, spring typically starts in September and goes all the way up to November. While the exact dates may vary depending on the region, the season covers three months. The average temperature can also vary within the country.
What's the weather like during spring in Australia?
Regions such as Adelaide and Sydney experience milder spring with temperatures ranging from 15°C to 25°C. And in the north, around Brisbane and Darwin which are tropical regions, the average temperature is around 20°C to 32°C during spring.
What to pack for spring in Australia?
Layering is key when it comes to packing for spring in Australia. As the weather can vary throughout the day – starting out warm to cooler evenings – make sure to pack light sweaters and jumpers, a light jacket, short sleeve shirts that can be layered together. Pack reusable water bottles as hydration is important especially when outdoors. And most importantly, pack an SPF40 or higher sunscreen, a wide-brimmed hat to protect you from strong sunlight.
Sign up for Brilliant Benefits
Not yet a member of our free Brilliant Benefits club? Sign up to Brilliant Benefits and enjoy great offers on your next holiday or browse through our curation of brilliant experiences all around Australia to help discover your "where to next?"
Brilliant Inspirations Travel Blogs

Join us as we take you on a trip across Australia's must-visit destinations and beyond. Want to experience unforgettable adventures, see incredible nature and wildlife, taste premium food and wine, and much more? It's time to dream big. Take a look through our blogs to find inspiration for your next epic journey.