6 incredible experiences to try in Autumn in Australia 2023
Embrace the nip in the air, cosy up and discover the best spots to visit in Australia in autumn
As we move on from non-stop festivities in summer to step into autumn, the cool nip in the air can be a welcome change. And so are the many reasons to enjoy autumn in Australia. Autumn in most parts of Australia lasts from March to May. In the tropical north, it marks the end of the wet season, whereas, in the south of Australia, autumn brings with it cooler days that are perfect for a hike or a trip to one of the many award-winning wineries.
And if you've carefully planned your annual leave for 2024, the 10-day break over Easter is the perfect time to visit some of these exciting experiences over autumn in Australia.
1. Light up with Vivid Sydney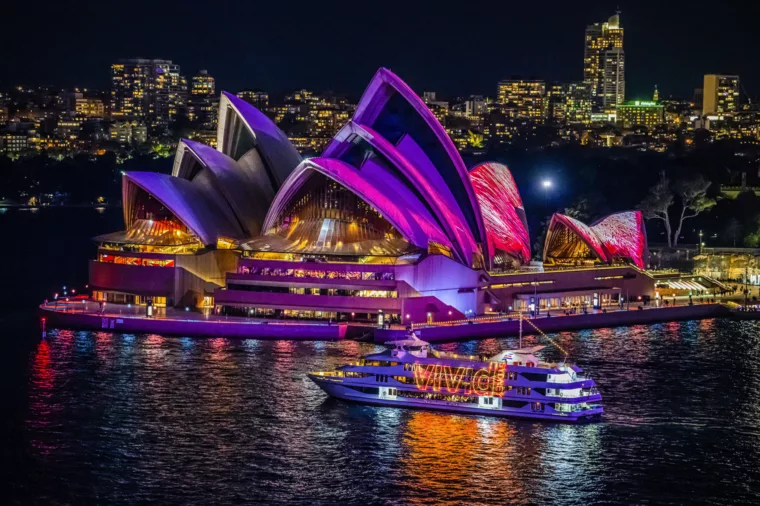 Lose yourself in light, music, flavours and awe-inspiring art installations at Vivid Sydney, an annual celebration of creativity and innovation. Discover the various 3D light projections in a massive 8.5km walking adventure across Circular Quay, The Rocks, Barangaroo, Darling Harbour and more. And if you want to experience the mesmerising lights from a different view, opt for the Vivid Special experiences onboard Captain Cook Cruises. Choose from curated wine dinners to sunset cruises to see the magical dance of the lights.
2. Enjoy Kangaroo Island's crisp autumn air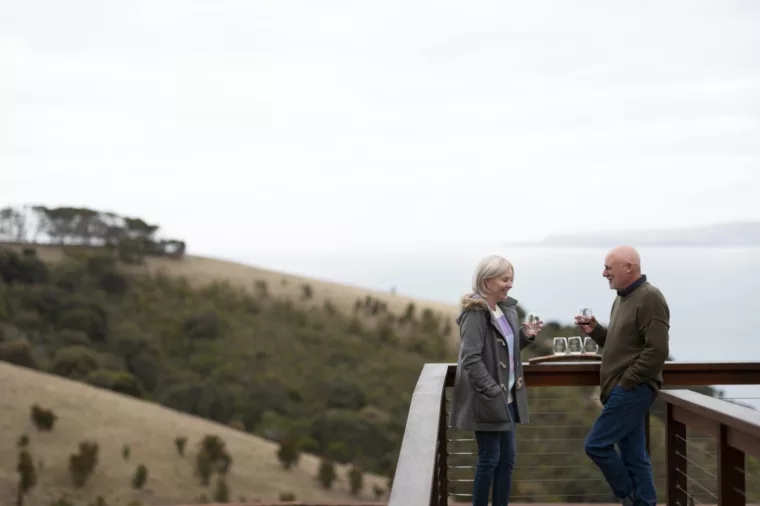 Ask a local what's the best time to visit Kangaroo Island, and they would say 'autumn'. With warm sunny days and cooler nights, it's the perfect time of the year to combine active mornings with relaxed evenings by the fire. And what goes better with a fireside conversation? A glass of Kangaroo Island's finest wine. You can experience the island's local produce, gourmet delights, cellar door visits with this 3-Day Food and Wine lover's self-drive package. Get ready to devour Kangaroo Island's unfiltered, unpretentious, untamed, and unexpected beauty this autumn.
3. Enjoy a European autumn break in Hahndorf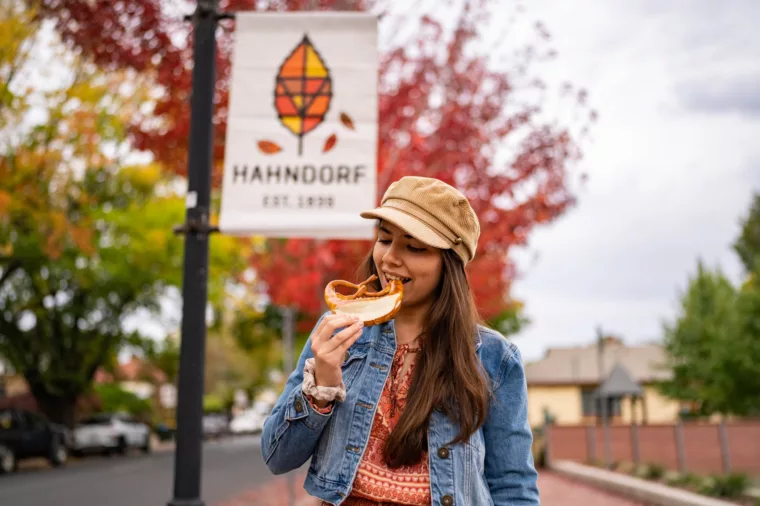 You won't need a passport to make a trip to this beautiful German village nestled in the famed Adelaide Hills region. Hahndorf is one of the best places to see the spectacular autumn foliage with tree-lined streets, bustling markets, cafes, galleries and more. You can experience the best of Adelaide Hills with the Ultimate Adelaide and Hahndorf tour that passes through the stunning villages of Crafers, Stirling and Aldgate. You can also experience afternoon tea or beer tasting at the iconic Hahndorf Inn and enjoy a stop at Beerenberg Farm Shop.
4. Visit a quirky winery in McLaren Vale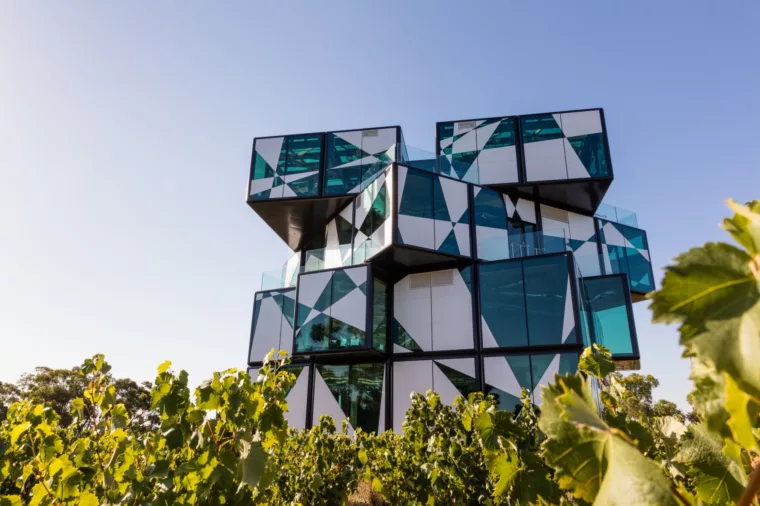 Experience the beauty of SA's Fleurieu Peninsula like superstar musician Sam Smith. Head to McLaren Vale's D'arenberg winery (also the venue of Smith's secret gig earlier this year) and cuddle up next to a fireplace as you sip some of the finest wines from the region. If you're looking to do some winery hopping, join the McLaren Vale & The Cube Experience tour by Adelaide Sightseeing. It includes visits to Beresford Wines, Wirra Wirra Vineyards and a traditional Italian lunch prepared by Cucina Di Strada paired with Chalk Hill's popular wines.
5. Experience indigenous cultures on North Stradbroke Island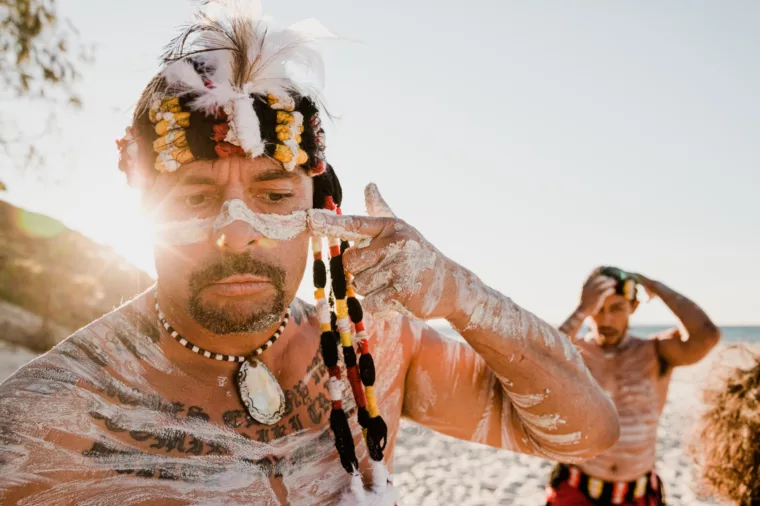 Australia's rich indigenous history is believed to be one of the oldest living cultures today. Combine your quest for history and traditions with a cosy holiday on North Stradbroke Island, situated just 45 minutes from Brisbane. Join native Quandamooka man and traditional owner Matthew Burns on a cultural experience as he shares his knowledge passed down through generations. Choose from a cultural talk, a traditional smoking ceremony or a boomerang workshop and immerse yourself in the indigenous way of life. North Stradbroke Island also offers a range of activities – from scuba diving to 4WD eco-tours, and more.
6. Head to Darwin for a tropical break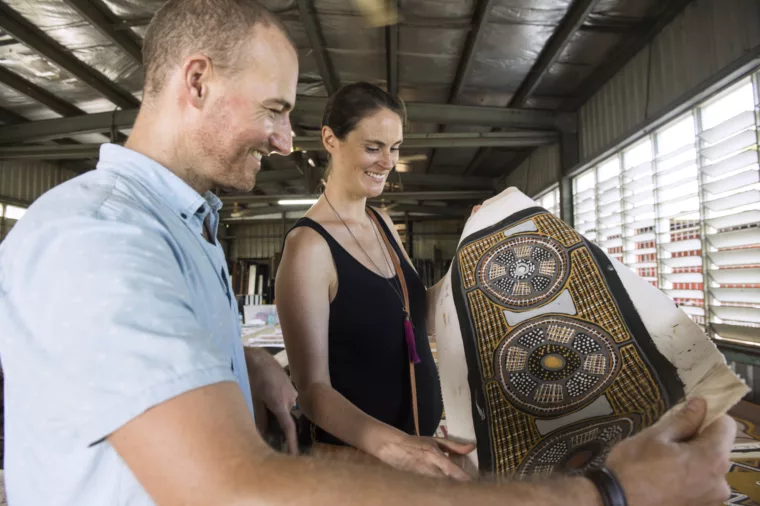 While much of the country starts to layer up, in the Northern Territory it's all about sunshine and warm weather. The dry season runs from May to October when the temperature ranges from 21°C to 32°C. Spend a week in Darwin to enjoy Asian-influenced food, vibrant outdoor markets and untouched nature experiences like Kakadu National Park, Katherine Gorge, and Litchfield National Park. In Darwin, jump aboard Darwin Harbour cruises to gain an in-depth understanding of the city's history and culture. Or take a trip across the water from Darwin to find the unique Tiwi Islands. Most of the residents are of Aboriginal descent and are known for their traditional lifestyle, beautiful artwork, vibrant fabrics, and fervent passion for football. For a deeper, intimate cultural experience on Tiwi Islands, opt for the Tiwi By Design tour – you can enjoy a traditional aboriginal welcome, morning tea with Tiwi artists, and create your own artwork.

Sign up for Brilliant Benefits
Not yet a member of our free Brilliant Benefits club? Looking for another perfect holiday getaway? Sign up to Brilliant Benefits and enjoy great offers on your next holiday or browse through our curation of brilliant experiences all around Australia to help discover your "where to next?"
Brilliant Inspirations Travel Blogs
Join us as we take you on a trip across Australia's must-visit destinations and beyond. Want to experience unforgettable adventures, see incredible nature and wildlife, taste premium food and wine, and much more? It's time to dream big. Take a look through our blogs to find inspiration for your next epic journey.